In this episode of SIGGRAPH Spotlight, SIGGRAPH 2020 Real-Time Live! Chair Marc Olano (associate professor, University of Maryland, Baltimore County) sits down with four incredible creators who are pushing the boundaries of innovation in real-time graphics. Arisa Scott (graphics product manager, Unity Technologies), Eric Haines (distinguished engineer, NVIDIA), Mike Hardison (senior lighting/composition artist II, Blizzard Entertainment), and Mohen Leo (visual effects supervisor, Industrial Light & Magic (ILM)) discuss the evolution of real-time technology as well as techniques in ray tracing, games, VFX, artificial intelligence (AI), and everything in-between.
Don't miss a single episode! Subscribe to the show on Apple Podcasts (iTunes), Spotify, Stitcher, SoundCloud, iHeartRadio, or Google Podcasts. If you like the show, leave us a review on iTunes to help other listeners find us.
---
About Our Guests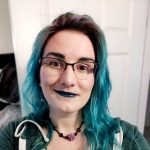 Arisa Scott is a graphics product manager at Unity Technologies with a passion for games and a drive to deliver new features and services that solve hard problems for developers using the Unity engine. At Unity, she drives the product vision and strategy for graphics features, which encompasses rendering technology, lighting, and more. She seeks to solve problems that will make for more beauty in the world, and recently served as a member of the SIGGRAPH 2020 Real-Time Live! Jury.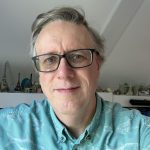 Eric Haines currently works at NVIDIA on real-time ray tracing. He edited the book "Ray Tracing Gems" and co-authored the books "Real-Time Rendering" (4th edition, released August 2018) and "An Introduction to Ray Tracing". He also edited "The Ray Tracing News" for many years, and co-founded the "Journal of Graphics Tools" and the "Journal of Computer Graphics Techniques". He is the creator of and an instructor for the Udacity MOOC "Interactive 3D Graphics".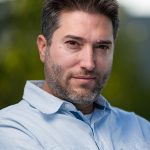 Mike Hardison has worked in computer animation for film, television, and games for the last 25 years. His current role is at Blizzard Entertainment where he has worked on many prerendered and in-game cinematics as a project lead and lighter/compositor. A past ACM SIGGRAPH conference volunteer, Mike most recently served on the SIGGRAPH 2020 Computer Animation Festival Electronic Theater Jury. He was the Games Chair for the successful SIGGRAPH 2015 in Los Angeles.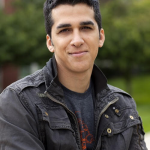 Mohen Leo has worked for many years in the visual effects industry. First, as a digital artist on films like "The Perfect Storm", "Pearl Harbor", and "The Matrix Reloaded". Next, as a visual effects supervisor, he led work on projects such as "Speed Racer", "2012", and "Transformers: Age of Extinction". Then, as studio supervisor at ILM Singapore, he oversaw the expansion of the company's first Asia-based studio. Following that, he joined ILM London as visual effects supervisor, working on "Ant-Man", "The Martian", "Deepwater Horizon", and, most recently, "Rogue One: A Star Wars Story", for which he received Academy Award and BAFTA nominations. In 2017, Leo returned to San Francisco as director of experience development for ILMxLAB, Lucasfilm's immersive entertainment studio, where he also functioned as narrative designer on "Vader Immortal", an interactive VR story.