Next Wednesday, 27 April, we are kicking off SIGGRAPH Now webinars in the lead-up to the 2022 conference! Join us to hear from Cathy Hackl (Futures Intelligence Group) and Dan Burgar (Frontier Collective) on the metaverse. Cathy, Dan, and one of our SIGGRAPH 2022 Committee members will expand your view of the metaverse and its potential, including its looming presence in computer graphics and interactive techniques. Register for this complimentary session today and join our panel for "Building the Metaverse: An Expert Discussion" at 11 am PT on 27 April.
About the Speakers
Cathy Hackl is a globally recognized metaverse expert, tech futurist, and top business executive with deep experience working in metaverse-related fields with companies like HTC VIVE, Magic Leap, and Amazon Web Services. She's the CEO of the Futures Intelligence Group, a leading metaverse consultancy working with the world's top brands on metaverse growth strategies, NFTs, gaming, virtual fashion, and how to extend their brands into virtual worlds. Hackl has been dubbed the "Godmother of the Metaverse" and is one of the top tech voices on LinkedIn. She's also the host of Adweek's Metaverse Marketing podcast.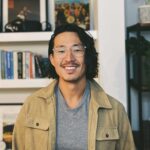 Dan Burgar is a true pioneer and influencer in the technology space within the VR/AR/Metaverse industry. In addition to his role with Frontier Collective, Dan is a co-founder at Shape Immersive, a leading innovative VR/AR company that builds 3D and NFT marketplace technology for the world's leading brands. Dan focuses on collaborating with companies to help them understand VR/AR and 3D technologies, and his mission has been to advance immersive technology as a productive tool that will change the world.
---
Interested in more SIGGRAPH Now webinars? Check out past webinars, like "Did You Hear That?" (embedded below), on our YouTube channel.