© Baobab Studios, Inc. 2019. All Rights Reserved.
"You've just crashed your spaceship on a strange planet…"
So begins the description for Baobab Studios's latest VR production, "Bonfire," which caught the attention of immersive jurors who chose the film for inclusion in the SIGGRAPH 2019 VR Theater lineup. Those same jurors also went on to determine that "Bonfire" was the selection most worthy of the first-ever Best in Show honor awarded to immersive content at a SIGGRAPH conference. We sat down with creators from the studio to learn more about the making of this project.
SIGGRAPH: "Bonfire" puts the viewer in the role of main character. Can you explain the process of finalizing the story? How many different variations did you develop and how did it come together?
Baobab Studios: We are inspired by VR as a storytelling medium because VR has the potential to immerse you, the viewer, directly into the story in a way that makes you matter. We achieve this by giving viewers a role to play in our VR stories, and then empowering you to interact with the character and participate in the story. If the characters in VR are alive with thoughts and emotions, it creates the opportunity for you to develop a meaningful relationship with them. The arc of your relationship can even vary depending upon the choices that you make as the story is revealed.

"Bonfire" is our first piece where we make you the hero character in the story. As Space Force Scout 817, you are asked to make a difficult choice about the future of the human race. But at its core, this piece is about you building a meaningful connection with an alien life-form named Porkbun.
"Bonfire" is between 15 and 20 minutes long depending on the interactions you make throughout the narrative. The story was originally named "Campfire" and stemmed from a traditional campfire setting on Earth. The initial concept changed substantially as we went through an iterative refinement process. Early story development was similar to that of a feature film. As we headed into production, we set up several intermediate screening milestones. Each screening gave us an opportunity to show the whole project to external users and to creative advisers. In the first screening, we showed the entire piece as VR storyboards in headset. For our next screening, we replaced all the VR storyboards with animation and interactivity blocked in. With each subsequent milestone, we continued to refine the story, interactivity, animation, and music until we hit a final creative lock. We premiered "Bonfire" at Tribeca Film Festival in April 2019 and released it as a launch partner for the Oculus Quest in May.

SIGGRAPH: In a comment to Variety, engineer Amy Rebecca Tucker likened your approach to the flow of stand-up comedy. Can you elaborate on this further? Did Ali Wong (who voices "Debbie") offer input on the story?
Baobab Studios: We were incredibly excited to have comedian, actress, and writer Ali Wong voice the robot sidekick Debbie, whose companionship comes with a signature wariness. Ali's stand-up comedy not only provided amazing creative inspiration for her character in "Bonfire," but it also gave us an organizational framework for building interactive stories.

"Bonfire" has a non-linear story structure that is not time-based like our previous experiences. We drew from stand-up comedy routines, like Ali's, in part because stand-up is flexible and based on audience participation. Stand-up comedy routines are often structured in the following way:
set/sequence: a standalone section of the performance.
chunk: a single topic within the set; comedians can drop chunks, reorder them, and move on based on how the audience is reacting.
bit: an individual joke within the chunk; bits can also be reordered and skipped.
We built our project organization based on the above nomenclature. "Bonfire" contains 6 sequences. Each sequence is organized into a number of chunks, or self-contained sections, and bits, individual interactive moments within a single chunk. This structure permeates all aspects of the project, from the script to interactivity design to the animation and game engine toolset. Adopting the above methodology allowed for flexible, rich interactions, where the characters and the environmental elements can always be "alive" and reacting to a viewer's actions.

SIGGRAPH: VR production is complex, to say the least. From a technical standpoint, what were some of the biggest challenges in developing "Bonfire"?
Baobab Studios: We have found that each of our VR projects has its own unique technical hurdles. On "Bonfire," the two biggest technical challenges were building an empathetic connection with the alien life-form and creating a stylized alien world that renders in real time on mobile VR headsets.

The central goal in "Bonfire" is for you to develop a meaningful relationship and mutual trust with the alien Porkbun. You interact throughout with the characters as well as with key objects in the environment, such as compact nourishment cylinders (which look like marshmallows), logs, a scanner, and sticks. Anything you can interact with is always active and available. This forced us to develop a number of new techniques, most importantly building AI character brains that generate autonomous behavior that can vary widely depending upon the range of possible actions the viewer takes.

A critical goal for Porkbun's AI brain was to generate procedural animation that has the same quality character performance as if it had been hand-crafted by an animator. In short, Porkbun's personality needed to be embedded in the AI system. For a long time, the AI system produced plausible motion, but it was mechanical and did not feel like Porkbun. Our results ended up being a great collaboration between animation and engineering.

Our previous projects were designed to run on headsets such as the Oculus Rift and PSVR, which are powered by higher-end hardware. For "Bonfire," we targeted stand-alone VR headsets like the Oculus Quest, where users are completely mobile and untethered to a computer. But, rendering a VR experience in real time on a mobile chipset means that we have, approximately, an order of magnitude less compute power compared to the high-end headsets.

Our art director developed a stylized design that gravitated toward simple graphic shapes that worked well on mobile hardware. Over the course of production we tackled numerous optimization challenges such as rendering organic characters like Porkbun in full fidelity and creating a stylized lighting aesthetic for a campfire that must cast shadows on all the dynamic characters and environmental objects.

SIGGRAPH: In the video below, one audience member comments on how "Bonfire" evokes an emotional connection within tech. Is that something you were trying to do? What are other themes within the work that you want audiences to take away?
Baobab Studios: Our goal was to enable audiences to feel a deep emotional connection with the characters in "Bonfire." We have showcased "Bonfire" at SIGGRAPH's VR Theater and at the Tribeca, Cannes, Annecy, and Venice film festivals. It has been quite gratifying to watch audiences fall in love with Porkbun and feel such a strong bond with this AI character. At the end of the day, story and characters drive everything we create at Baobab. The technology and artistry are only used in service of the story.

SIGGRAPH: PCInvasion, in a May 2019 editorial, expressed that your latest film "pushes new boundaries of interactive entertainment." What do you see as the future of VR storytelling and interaction?
Baobab Studios: Our approach to VR has been to start with an engaging story and empathetic characters, just as we would in creating a traditional film. But, in VR we have the opportunity for you to jump into the narrative, to interact with the characters, and to participate in the story.

Our vision for the future of VR storytelling can be summed up in the Native American Lakota expression "Mitakuye Oyasin" — we are all related, we are all connected. We learned this from our Native American collaborator Sarah Eagle Heart on our last VR project, "Crow: The Legend." The Lakota people end every prayer by saying "Mitakuye Oyasin" as a continual reminder that we are connected to the world around us (such as to the two-legged, four-legged, the winged, the sky, stars, sun, moon, and Earth).

"Mitakuye Oyasin" is also a great metaphor for the future of VR storytelling. In VR we have the opportunity to connect with you, the viewer, by making you part of the story. We can immerse you in the world. We can give you a role to play. We can connect you to the environment and to the characters, and have the characters acknowledge you. The characters can develop a meaningful relationship with you and vice versa. And, if we do all this successfully, you can actually matter in VR.

SIGGRAPH: "Bonfire" was awarded SIGGRAPH's first-ever Best in Show honor for immersive content. What does this honor mean to you as creators and to your studio as a whole? Will you have more content to share with SIGGRAPH audiences in D.C.?
Baobab Studios: We are honored that our projects have received so much critical acclaim. "Invasion!," "Asteroids!," and "Crow: The Legend" each won Emmys for Best Interactive Media. "Crow" also won individual achievement Emmys for directing, production design, and character design, as well as the inaugural Annie Award for Best VR Production.

Winning the first-ever Best in Show award at SIGGRAPH for "Bonfire" has been especially meaningful for us because SIGGRAPH has been such a huge part of our own careers as well as Baobab's growth. Baobab has showcased each of our VR narratives at SIGGRAPH, starting with "Invasion!" in 2016 in the first VR Village. Every year we come to SIGGRAPH and are inspired by all the amazing new techniques and artistry that push our industry forward. We hope "Bonfire" inspires others in the same way we have been over the years, and look forward to participating in SIGGRAPH not just in D.C. in 2020, but for many years to come.

Interested in seeing "Bonfire" and other Baobab productions for yourself? Check out which films are available where here.
A Peek Inside the SIGGRAPH 2019 VR Theater…
---
Meet the Baobab Team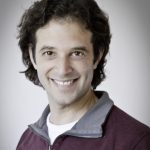 Larry Cutler (Producer) is Chief Technology Officer and co-founder of Baobab Studios. Larry brings deep technical leadership over the past 20 years in the area of animation creation and development. He currently serves on the Digital Imaging Technology Subcommittee for the Oscar Technical Achievement Awards, and was most recently the Vice President of Solutions at Metanautix, a big data analytics startup company acquired by Microsoft. Previously, Larry was Global Head of Character Technology at DreamWorks Animation, leading character development, animation workflow, rigging, and character simulation. Larry began his career at Pixar Animation Studios as a Technical Director on the films "Monster's Inc.," "Toy Story 2," and "A Bug's Life." He holds undergraduate and master's degrees in computer science from Stanford University.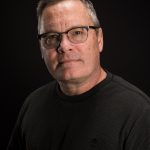 Eric Darnell (Director) is Chief Creative Officer and co-founder of Baobab Studios. Eric's career spans 25 years as a computer animation director, screenwriter, story artist, film director, and executive producer. He was the director and screenwriter on all four films in the "Madagascar" franchise, which together have grossed more than $2.5 billion at the box office. He was also executive producer on "The Penguins of Madagascar." Previously, Eric directed DreamWorks Animation's very first animated feature film "Antz," which features the voices of Woody Allen, Gene Hackman, Christopher Walken, and Sharon Stone. Eric earned a degree in journalism from the University of Colorado and a master's degree in experimental animation from The California Institute of the Arts.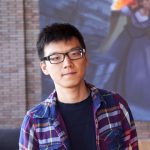 Wei Wang (Lead Engineer) is the lead pipeline engineer at Baobab Studios, where he helps design processes and create tools to facilitate VR production. His interest in VR and background in feature animation led him to join Baobab as a software engineer in 2016. Prior to Baobab, Wei worked for Blue Sky Studios as a Character TD. He graduated from Texas A&M University with an M.S. in visualization in 2015.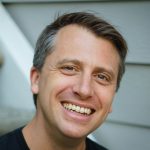 Nathaniel Dirksen (Digital Supervisor) is the digital supervisor at Baobab Studios. Nathaniel oversees the technical aspects of production on the company's narrative VR experiences, including "Invasion!," "Crow: The Legend," and "Bonfire." Previously, he worked in feature animation and visual effects, most recently as the character technical director supervisor for "The Penguins of Madagascar" at PDI/DreamWorks.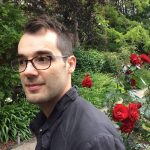 Michael Hutchinson (VFX Supervisor) is passionate about exploring the intersection of art and technology. Between 2012 and 2015, he served as the technical lead for the Character Technology Group at DreamWorks Animation, where he developed next-generation rigging technology. Since then, he has served as chief scientist at Baobab Studios, where he's helped bring to life interactive animations for VR, including the Emmy Award-winning "Invasion!," "Asteroids!," and "Crow: The Legend."