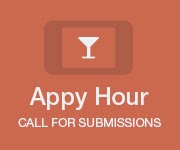 Have you been slaving over your keyboard to create the next mobile app masterpiece all jumpers for sale on your own? Join us at the debut of the Appy Hour cocktail reception during SIGGRAPH 2014. Appy Hour is the place for independent application developers to show off their creations … all while enjoying a drink!
In addition to libations, Appy Hour gives developers the opportunity to solicit feedback from peers, cultivate new ideas, and make important connections to help move insuflaveis future efforts along. Whether your app incorporates augmented reality, computational photography, image manipulation, location-based gaming, or anything else you can make mobile devices do, come show it to our audience. 

SIGGRAPH 2014 provides those selected with the following:
A spot to set up shop with your devices

A sign with your name, logo, and app screen-shot

That drink we mentioned
Submit today through 17 July for the chance to display your work.