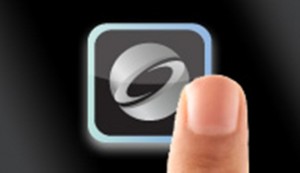 Maximize and customize your experience at SIGGRAPH 2013 with our mobile app and scheduler. Personalize your schedule, connect with other attendees, find exhibitors, investigate job fair participants, and more!  Use your phone, tablet, or internet browser to:
See other attendees who are coming to SIGGRAPH 2013.
Review the agenda and speakers, and create a personalized schedule.
Connect with other attendees by sending messages and setting up 1-on-1 meetings (while keeping your email private).
Find exhibitors and review their profiles before you even get onsite.
Provide feedback for each session you attend.
"It is great to offer a platform that should absolutely enhance the SIGGRAPH experience from both a networking and planning perspective," said Mk Haley, SIGGRAPH 2013 Conference Chair from Disney Research. "We listened intently to our audience's wishes for a platform of this nature and we are excited to have delivered this customized version in time for the 2013 conference."
Shortly after you register for SIGGRAPH 2013, an account to access all of the features of the mobile app will be created for you.  You will then receive an email with a link to activate your account. Or, click here and go to "Log In". To set up a personalized account, use your Registration ID as your username and your last name plus "2013" as your password:
Username: Registration ID
Password:  LastName2013 (all lowercase)
Why create an account? To personalize your event schedule, request meetings with others, access real-time event information, and more!
Please note that the App system jumpers for sale may not recognize you immediately after registering for SIGGRAPH due to the time required to transfer your data. For assistance with the app, contact support@zerista.com
Also after the conference ends, be sure to complete the post-conference survey with any suggestions that you have for next year's SIGGRAPH mobile app and scheduler.