Image credit: Photo by James Wheeler
SIGGRAPH 2022 is coming to you live from Vancouver, 8-11 August, and the conference cannot wait to return to a city that's known for its technology, art, and beautiful scenery. As we get back into the swing of being together in person, the SIGGRAPH team thought we would share some of the top things we suggest attendees do, see, and experience in Vancouver — to complement your conference experience, of course. From popular monuments to NFTs to one of our very own Featured Speakers' gallery showcase, this is SIGGRAPH's 2022 Vancouver travel guide.
1. Vancouver Art Gallery
While the Vancouver Art Gallery is always a place on SIGGRAPH's, this year it is even more special for the community. Our very own SIGGRAPH 2022 Featured Speaker, Sougwen Chung, is part of one of the gallery's exhibits that is running through October 2022. That's right! Our very own presenter's work is right at your fingertips. The exhibit "The Imitation Game" will feature Sougwen's piece "Omnia Per Omnia" and takes a deep dive into artificial intelligence. If there is anything you decide to do during your free time in Vancouver, this should be it. Learn more about the exhibit and buy tickets today.
"'The Imitation Game' surveys the extraordinary uses (and abuses) of artificial intelligence (AI) in the production of modern and contemporary visual culture around the world."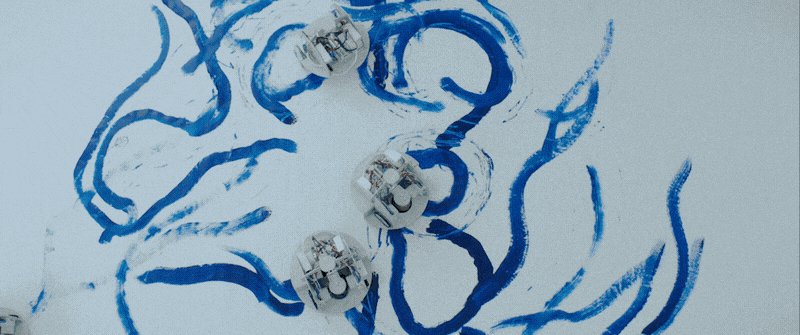 2. Dr. Sun Yat-Sen Classical Chinese Garden
In the heart of Vancouver's Chinatown is a tranquil place to walk, breath, and let your mind wander. While a big city like Vancouver can be overwhelming, Dr. Sun Yet-Sen Classical Chinese Garden can be your escape. The garden is an authentic representation of the Ming Dynasty-era tradition and is the first of its kind outside of China. From plants to vistas to winding paths, we could spend hours here. Take in the scenery and maybe a moment of silence with yourself as you explore the garden and its history.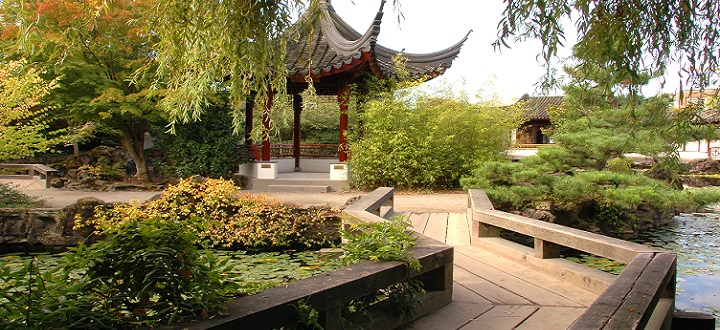 3. Capilano Suspension Bridge
If you can spare some travel time, we recommend heading to North Vancouver to visit this naturally thrilling attraction: the Capilano Suspension Bridge. While it might be a spot tourists like to visit, that doesn't take away from its beauty. The area boasts seven different suspension bridges for you to walk along, surrounded by forests. You can take a guided tour to learn about the history of the area, going back to 1888, or wander the forest yourself. No matter your preference, there is much to see and learn. Whether you drive, shuttle, bus, or Uber, you won't want to miss this attraction. Unless you have a fear of heights, then we suggest you stay on solid ground.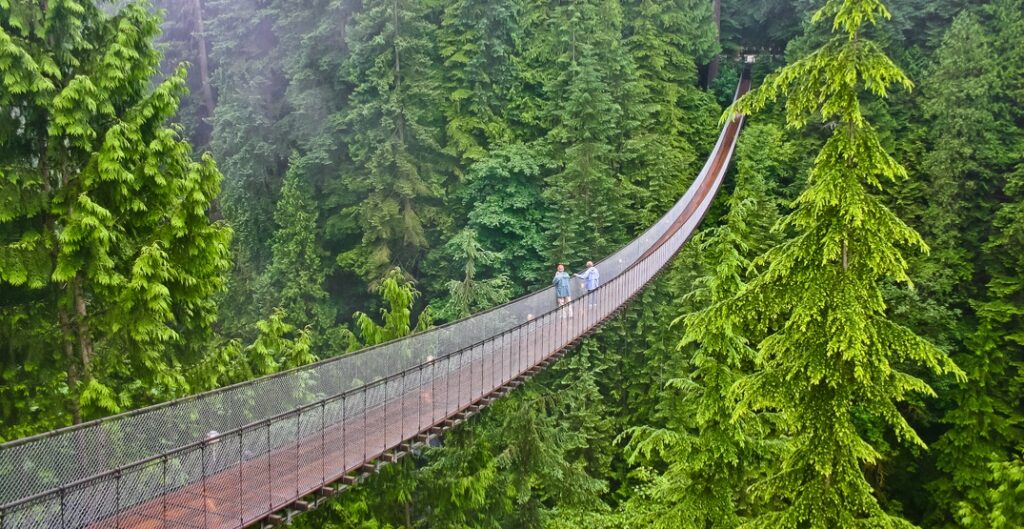 4. NFT Gallery
Welcome to a first-of-its-kind gallery tailor-made for tech enthusiasts. Co-founded by innovator and entrepreneur Jhordan Stevenson, the Fomo NFT Galley is one of the world's first multiverse portals and physical NFT galleries. With local and international artists coming to showcase their incredible work and controlling your full experience through an app on their phone, you can't help but think their is something about this place that screams "cool". Come see for yourself how Vancouver and Stevenson are bridging the gap between the physical and digital worlds.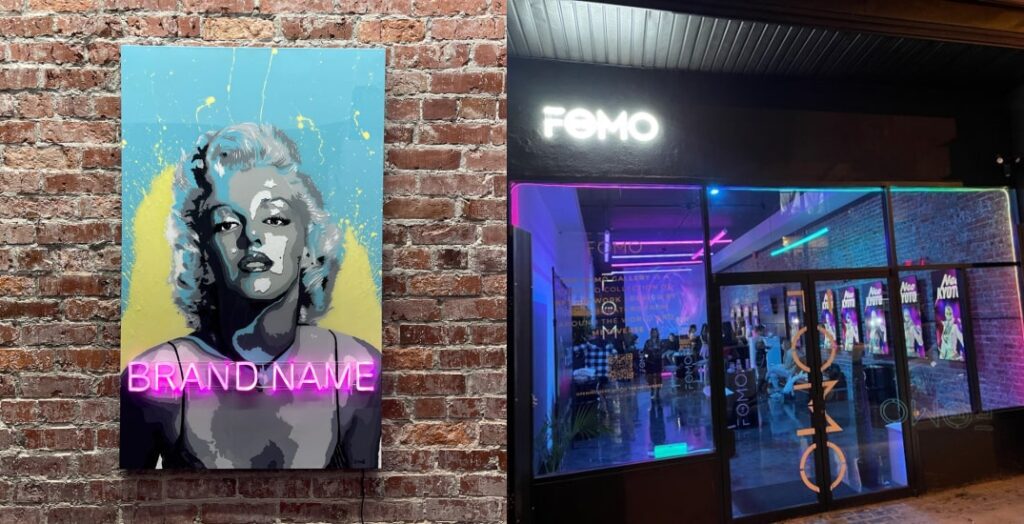 5. Richmond Night Market
The Richmond Night Market is only held during the summer months in Vancouver, so you're lucky you'll be there in August! Only running on weekends, we encourage you to get to Vancouver early (or stay a bit longer) and add this to your agenda. It is the largest night market in North America, with over 80 food vendors, shopping stands, carnival rides, and games — there is something for everyone to enjoy here. Whether you stay for three hours or just walk through, this is a unique experience you have to try.
6. New Westminster New Media Gallery
You'll be needing a car for this one. Located just 35 minutes outside of the city center in New Westminster is the New Media Gallery. This gallery is a contemporary, public place, dedicated to presenting inspiring and provocative new media art from around the world. With interesting exhibitions, never-before-seen media, and more, you'll be inspired here. Check out what exhibitions they are showing currently.
7. Granville Island
Granville Island is a former industrial site that has been transformed into an artsy, posh neighborhood filled with shops, cafes, and bookstores. Here you can eat your way through the Granville Island Public Market, grab a drink at the Granville Island Brewing Company, or just walk around admiring the shops and the incredible sunset. If you are looking for a place with live music, good food, great drinks, and Vancouver flare, you have found it. Enjoy!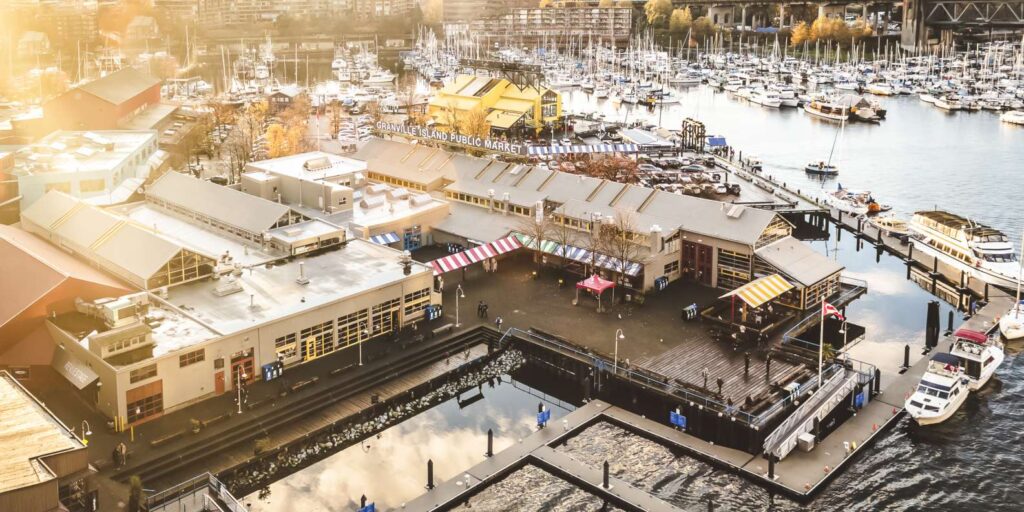 8. VR Arcades
Arcades might be a thing of the past, but they are coming back in full swing with the addition of virtual reality (VR). With the recent improvements to VR games and devices on the user's game-play experience, VR has taken over the arcade world. There are tons of VR arcades popping up in the technology capitals of the world, and Vancouver is one of them. Immerse yourself in the amazing world of VR by checking out some of Vancouver's biggest VR Arcades.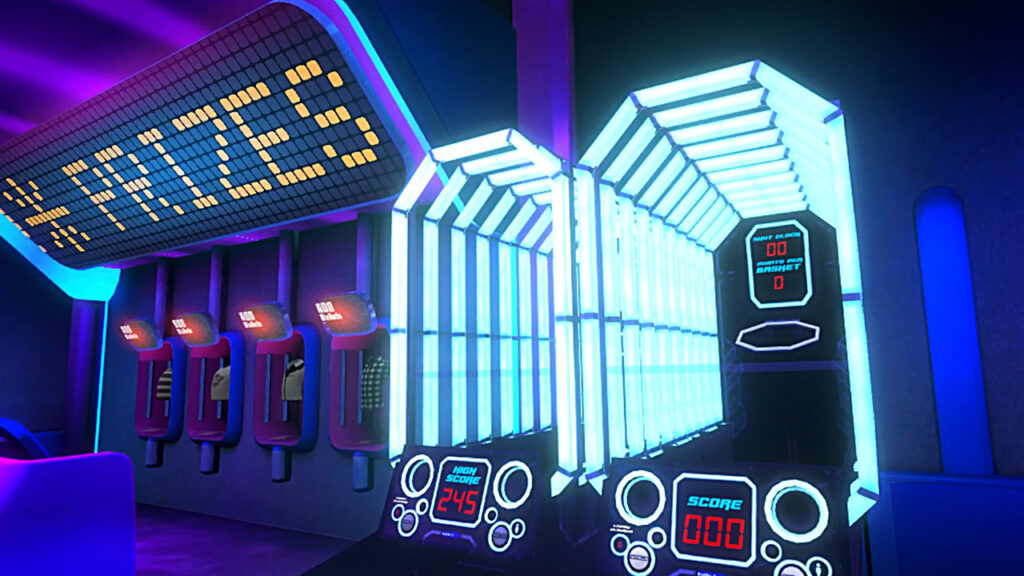 9. Stanley Park
Stanley Park is Vancouver's first and largest urban park. Have some free time to take a walk? We recommend stopping by (just follow the path from the Convention Centre!). With 400-hectare of natural, West Coast rainforest, you'll see views of water, mountains, sky, and greenery lining the trails. Here, you can get in a quick exercise or take a different route. The park also includes Vancouver's aquarium and many food options for you to grab a quick bite.
10. Science World
Bringing your kids to SIGGRAPH 2022? Visit Science World! Located just minutes from downtown, Science World is the museum to ignite your kids' curiosity for science and technology. And, to be frank, it's fun for adults, too. Who doesn't love a museum that shines light on the science and technology that have made this world great?
And that is hardly a wrap as this is just the start of the sights, sounds, and sensations that encompass Vancouver. You can take the technology route or experience the city like a true tourist would. No matter which you choose, Vancouver is the perfect place for our expansive community to come together and explore the future of computer graphics and interactive techniques. We hope to see you in-person in Vancouver to experience the wonder this city holds.
---
Looking to join the fun? Choose your own adventure and register today (you can secure early rates through 28 June). We'll see you soon!