In this episode of SIGGRAPH Spotlight, SIGGRAPH 2020 Art Papers Chair Andres Burbano (associate professor, Universidad de los Andes) catches up with Rachel Dickey (assistant professor, University of North Carolina Charlotte), Sandro Kereselidze (co-founder and art director, ARTECHOUSE), and Marc Petz (instructor, Kent Career Tech Center) to discuss the evolution of interactive and immersive art, how they consider their audience when designing or exhibiting a new project, and how digital art can touch and influence all audiences. The group also shares their excitement for SIGGRAPH 2020's host city, Washington, D.C.!
Don't miss a single episode by subscribing to the show on Apple Podcasts (iTunes), Spotify, Stitcher, SoundCloud, iHeartRadio, or Google Play Music. If you like the show, leave us a review on iTunes to help other listeners find us.
---
Learn more about today's guests below, then register to join us in Washington, D.C. for SIGGRAPH 2020, 19–23 July.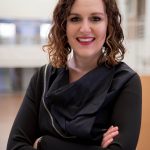 Rachel Dickey is an assistant professor of architecture for the University of North Carolina at Charlotte and founder of Studio Dickey, a public art and design practice. Recognizing that current technologies are increasingly impacting the production and experience of space, her research explores the use of machines and tools in design not only in terms of material manipulation, but also as instruments which affect people and their environments. Both her practice and experimental work examine ways of appropriating technology in design to uncover approaches that demonstrate the influential capacity of art and architecture to impact and enhance the lives of those who encounter it.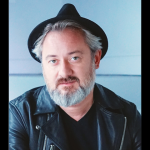 Sandro Kereselidze is the co-founder and art director of ARTECHOUSE in Washington, D.C.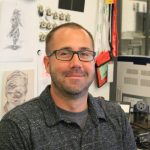 Marc Petz is a 3D animation and game design instructor at the Kent Career Tech Center in Grand Rapids, Michigan. He received his bachelor's in 3D animation and game design from Ferris State University in 2009, and his master's in business administration from Cornerstone University in 2014.