"Making it Real: Crafting a World with Lumino City" © 2015 State of Play Games

Formerly the SIGGRAPH Studio, the all-new SIGGRAPH Labs program, debuting at SIGGRAPH 2020 in Washington, D.C., will be the venue through which to experience the most advanced technology. The program's reimagining aims to offer participants a way to experiment with ideas that are being presented throughout the conference week across other programs. We got together with Forrest Lucas, 2020 SIGGRAPH Labs Co-chair, to learn more about this unique contributor opportunity and what participants can expect this summer.
SIGGRAPH: Share some background about the inception of this newly updated program.
Forrest Lucas (FL): SIGGRAPH Labs is a new home for interactive and tangible techniques and experiences. The heart of the [former] Studio will live on, but SIGGRAPH Labs is different in that it aims to focus on hands-on content that unifies projects from other areas of the conference and presents unique creative opportunities. We love the technologies and machines that have made many projects in the past, and, moving forward, we want to focus on how the tools participants are discovering at the conference can help make their visions come true.
SIGGRAPH: What is the vision for the SIGGRAPH Labs program?
FL: SIGGRAPH Labs brings together the most advanced computer graphics and interactive techniques and combines it with hands-on learning that will supercharge the SIGGRAPH experience. With workshops from academic and industry experts and experiences from 10-minute introductions to half-day workshops, there's a path to learning for every participant. You'll be able to do more than just listen to ideas — you'll get your hands dirty!
SIGGRAPH: The theme for SIGGRAPH 2020 is "Think Beyond." In what ways will participants think beyond with SIGGRAPH Labs?
FL: I've always enjoyed Talks and Panels at the conference, but I also have always wished I could try out that new game engine or touch that new invention. This year, our goal is to help everyone in attendance "think beyond" the presentations by experimenting with the content for themselves.
SIGGRAPH: What type of content and experiences do you hope to see in SIGGRAPH Labs submissions?
FL: We would love to see your newest technique, using the tools you've had access to for years. They've been around for a while, yet we're still finding new ways to create interesting solutions for 3D printers. Laser-cutting technologies are a veteran at this point, but we still find new ways to make 3D objects or amazing pieces of art.
We'd also like to see new technology prototypes! If you've got a cutting-edge machine that uses new media, explores unseen possibilities, or creates a sheer technological advantage, we'd like to know about it. It's not all about the machine, it's how you can use it.
Submitting to another program? One of our main goals this year is to collect and present tangible or interactive techniques from across the conference. If your content would benefit attendees by demoing it in SIGGRAPH Labs, let us know and indicate your interest when you submit your work to Appy Hour, Courses, Educator's Forum, Emerging Technologies, Immersive Pavilion, Panels, or Talks. Demo opportunities range from 10-minute presentations to half-day workshops.
SIGGRAPH: What are you most looking forward to in the SIGGRAPH Labs program?
FL: I am most looking forward to the ideas participants come up with in the SIGGRAPH Labs. It's amazing what you can create in a short amount of time using certain tools and materials. I'm fascinated when others can think outside the box, and creative problem solving is one of the underlying pillars of SIGGRAPH Labs.
I'm excited to help provide a new venue for participants to discover new approaches to techniques they are already aware of or to learn about concepts they haven't even considered.
SIGGRAPH: Share a favorite (or two!) Studio project or workshop from recent years.
FL: A couple years ago, [in 2015,] I experienced a game demo by the folks at State of Play based off of their indie game, "Lumino City."The game used an actual miniature set with a digital character overlay. In the Studio, you built your own mini city in a shoe box, in which they filmed and overlaid a simple game inside. It was an amazing new take on game development.
Last year, David Shorey of Shorey Designs brought his pieces to demo. He 3D prints on fabric, making flexible designs that range from cosplay spikes on purses and clothing to lenticular 3D prints. He presented his learning process and methods in a Studio workshop as well as had a weeklong exhibit.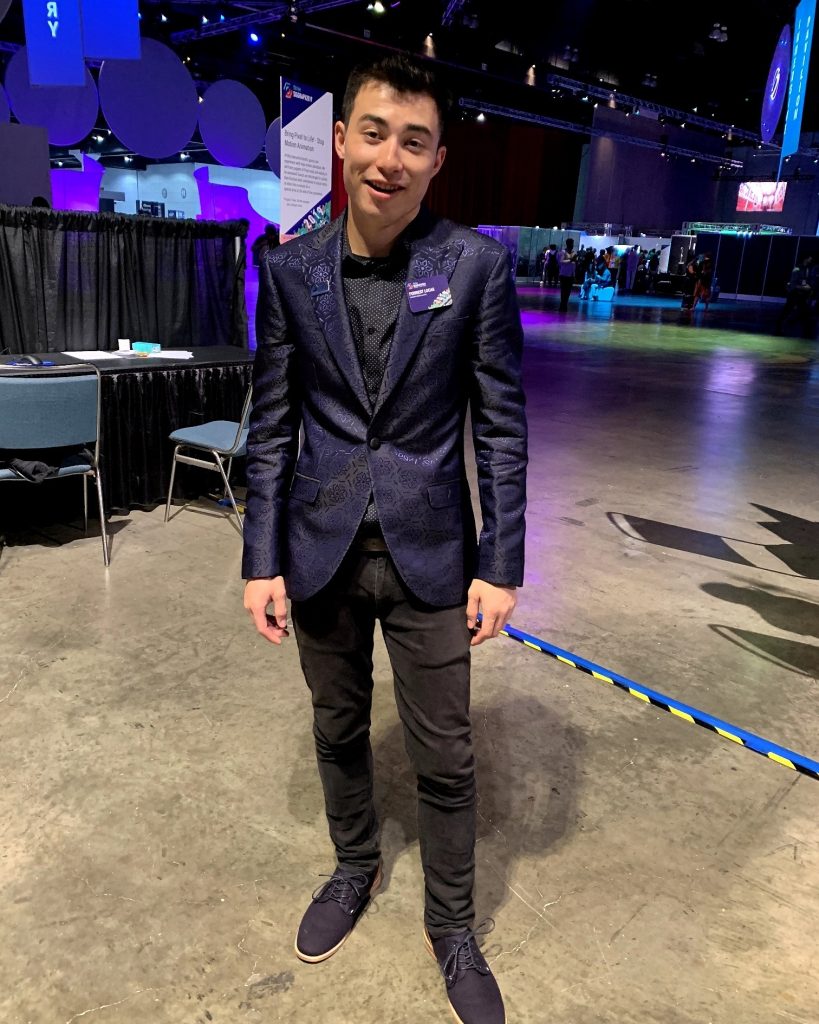 SIGGRAPH: Tell us about your volunteer journey with SIGGRAPH.
FL: I've been volunteering with SIGGRAPH since my first conference in 2015. I've loved working in the Studio and learning and using new tools, programs, and techniques, discovering what's possible. More than that, I've enjoyed talking to and learning from volunteers and participants who've shared their own experiences. The Studio led me to my current path in my professional career and inspired my hobbies.
SIGGRAPH Labs is accepting submissions through 11 February. Submit your cutting-edge content that will inspire attendees to Think Beyond.
---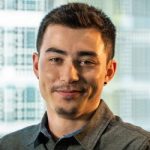 Forrest Lucas is a designer, fabricator, maker, and hacker, among other things, and currently works as an industrial designer at Two Bit Circus (an experiential design company). He spends his time analyzing logistics and fabrication methods in his everyday life, as he can't help but design his own environment and hack all of his stuff. He lives and breathes his passions, inside and outside of work.