The search for sigglets* is on with the start of SIGGRAPH 2019 and ScavengeAR quickly approaching. New and improved for the third straight year, the mobile augmented reality game is back, allowing conference participants to simultaneously experience AR and explore all that SIGGRAPH 2019 has to offer!
For more on the origin of ScavengeAR and how the app has grown, check out these blogs from 2017 and 2018. Then, dive into new developments for 2019 and behind-the-scenes insights from three of ScavengeAR's masterminds: Zeb Wood (director, Media Arts and Sciences Undergraduate Program, Indiana University School of Informatics and Computing), Victor Leung (pipeline engineer, Magic Leap), and Jordan Nelsen (concept artist, Ironklad Studios).
SIGGRAPH: This marks the third year of ScavengeAR at SIGGRAPH. What can players expect to be different as they explore the conference and collect "sigglets?"
Zebulun "Zeb" Wood (ZW): Without giving too much away, you can always expect NEW sigglets, new aesthetic, new prizes, and [to find] sigglets at new locations. A core goal of the ScavengeAR project is to promote exploring all that SIGGRAPH's venue city has to offer. To find all sigglets, you have to explore, socialize, and… share!!!

Victor Leung (VL): We have our own dedicated on-site booth and lounge this year, where players can collect prizes and hang out with the creators. In addition, we hope to provide features that players can use outside of the conference.

Jordan Nelsen (JN): Artistically, we've had a lot of fun revamping the app to fit an entirely new and sleek aesthetic. You can expect some of our iconic sigglets to return with a brand new look and feel. We've [also] created new characters, a new interface, and more opportunities to connect with both other guests and the sigglets!

SIGGRAPH: What has been the response to ScavengeAR since 2017? Was anything especially surprising in 2018?
ZW: I wasn't able to attend in 2017, so 2018 was my first time seeing SIGGRAPH attendees hunt for sigglets. It was an amazing experience. Last year, I was responsible for the hiding of sigglets on-site, so not only did I get swarmed in certain venues — Real-Time Live! for example — I also got to see the Chapters Party get shut down because of being overcapacity from ScavengeAR players. To this day, that is my proudest moment.

VL: I was part of the subcommittee for the SIGGRAPH 2018 Studio, and a marker just happened to be placed next to me when I volunteered. I watched numerous attendees playing ScavengeAR meet each other for the very first time as they arrived at the marker. Watching these first-time interactions because of our game was very rewarding.

JN: Seeing the attention that ScavengeAR got in 2018 was exciting. I was not able to attend in 2017, and being able to see many SIGGRAPH attendees enjoy the experience of hunting for sigglets was a lot of fun. The best part was watching attendees meet and interact with new people, all united under the shared goal of finding and collecting sigglets.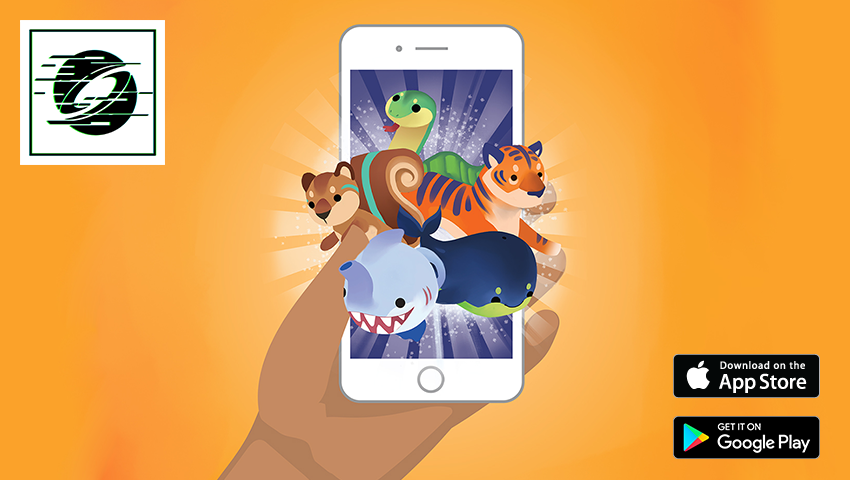 SIGGRAPH: In developing an improved experience for 2019 participants, what were some challenges that the team faced?
ZW: While we have a core team of senior people returning each year, we always have a large group of new team members, including students from my campus Indiana University Purdue University Indianapolis (IUPUI). The students benefit from the pipeline of the last groups, but, for many, this is their first team project, often where everyone is working as volunteers and remotely. This teaches them a lot of lessons, quickly. This year's team had alumni from IUPUI and a killer student team — I am very excited to see the app roll out this year.

VL: I think a challenge for this year is to increase the amount of new players, especially those that have never played an AR game before. To do that, we are improving the onboarding experience and tutorial, as well as continuing to make the game multiplatform across both new and old iOS and Android phones. I look forward to the future where our team reunites to make ScavengeAR to include AR glasses, but until we hit mass adoption for such devices, we must use mobile AR as the gateway. It is in our best interest to continue to provide content for this new medium in order for this industry to thrive.
JN: From a creative standpoint, one of our challenges was to effectively create a new aesthetic that feels cohesive with the rest of SIGGRAPH 2019, while also finding a sense of individuality. Thanks to the efforts of our team, we were able to accomplish this and create a new visual experience for our users.
SIGGRAPH: Tell us your favorite app feature and why.
ZW: My favorite app feature is top secret. I am sworn to secrecy. A blood pact was involved. I am a sealed vault. You will know it when you see it.
VL: Zeb told me that we should keep the spoilers to a minimum, but we are utilizing more approaches to AR. I will say that the new features were inspired by some of the contests in the 2017 edition of ScavengeAR…
JN: I don't want to void our sacred oath of secrecy, but I will say that we have a few new, exciting features that we are very stoked to debut this year, and that will separate this version of the ScavengeAR from previous years.
SIGGRAPH: Lastly, let's talk prizes. What are some of the cool things 2019 participants can win by playing ScavengeAR?
ZW: We are always looking for more sponsors of bigger and bigger prizes. Last year, our top two prizes were Wacom Cintiqs, BUT what seemed to be most highly sought after were the exclusive ScavengeAR pins. They are back — we doubled the amount — and some of them are very hard to earn.

VL: We have an increased focus on getting more sponsors this year, so expect a large pool of giveaways that surpasses previous years.

JN: Not only will our very popular collectible pins be back again, but they will also feature all new designs showcasing a new line of our favorite sigglets from this year's version of the app!
---
Download the SIGGRAPH 2019 ScavengeAR app in the App Store or Google Play.

*A sigglet is a character that players need to collect in order to unlock badges and earn rewards.
---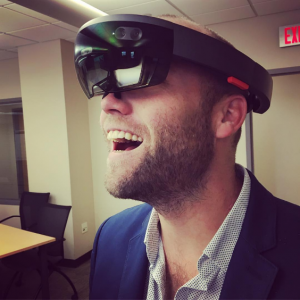 Zeb Wood stands at the edge of emerging media. He works with students on projects that improve lives and disrupt industries, and instructs in all areas of 3D production, including 3D printing and augmented and virtual reality. In addition to amazing projects like SIGGRAPH's ScavengeAR, Wood continues to seek collaboration. He is currently leading projects that explore the use of 3D and 3D printing in prosthetic design, digital preservation, augmented reality in education, and education for innovation and entrepreneurial thinking. He strives to discover worthwhile opportunities and careers to connect local artists, designers, and animators to innovative opportunities.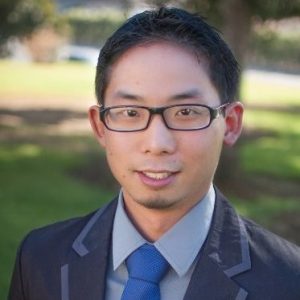 Victor Leung is the lead AR developer for the ScavengeAR team (2018–19). He is also on the subcommittee this year for the SIGGRAPH 2019 Immersive Pavilion as technical lead, and will serve as correspondent and director for SIGGRAPH Asia Video Production. He has worked professionally as a technical artist, technical director, and pipeline engineer in computer animation and visual effects, as well as in virtual and augmented reality. He grew up in Silicon Valley, but has since moved to Silicon Beach.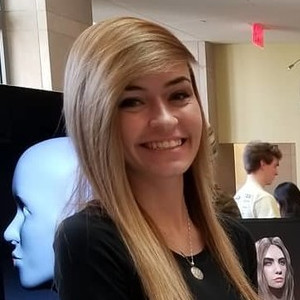 Jordan Nelsen is serving a second year on the ScavengeAR team, and took on a new role as art director of the project for 2019. Outside of ScavengeAR and SIGGRAPH, she is a concept artist and illustrator in the video game and cinematics industries, and has done extensive research in facial prosthetics and biomedical visualization.