VANCOUVER, British Columbia – SIGGRAPH 2014 returned to Vancouver, Canada, for its 41st conference and exhibition. From 10-14 August, 14,045 artists, research scientists, gaming experts and developers, filmmakers, students, and academics from 50 U.S. states and 75 countries gathered to experience cutting-edge computer graphics and interactive techniques. There were 6,156 participants from the host country of Canada.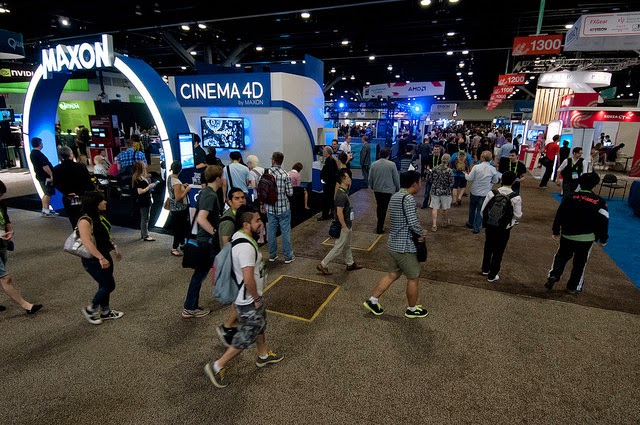 The SIGGRAPH Exhibition ran from 12-14 August and attracted 175 exhibitors.
The conference boasted more than 40,000 sq. ft. of exhibit space featuring 175 participating companies – an increase from the 2013 conference in Anaheim, California. Eighteen countries were represented on the exhibit floor, 44% of which are based outside of the U.S. – including 28 companies from Canada. Furthermore, 25% of the exhibitors were first-timers, which was the highest percentage in four years.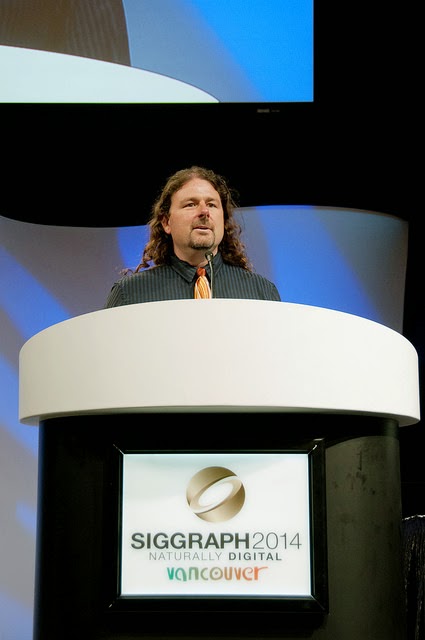 Dave Shreiner
"This year's exceptional education, numerous networking opportunities, and mind-blowing technological advances appealed to everyone," said Dave Shreiner, SIGGRAPH 2014 Conference Chair. "SIGGRAPH 2014 offered an incredible exhibition experience, innovative and inspiring content, and bounce house for sale celebrated the impact that graphics and technology can have in every day life. Finally, the city of Vancouver was amazing – from the mayor's office to the convention centre to the economic commission to the tourism bureau."
An impressive 1,533 speakers and contributors participated in the conference through a variety of talks, sessions, panels, papers, presentations, tutorials, and screenings.
Highlights from SIGGRAPH 2014 included:
The impactful keynote presentation by Not Impossible Labs co-founder Elliot Kotek shared a simple message: "Help One. Help Many." Kotek showed how technology can have an immense impact on humanity by sharing stories of Not Impossible Labs' efforts including Project Daniel, which outfitted Sudanese amputees with new prosthetic limbs thanks to 3D printing technology.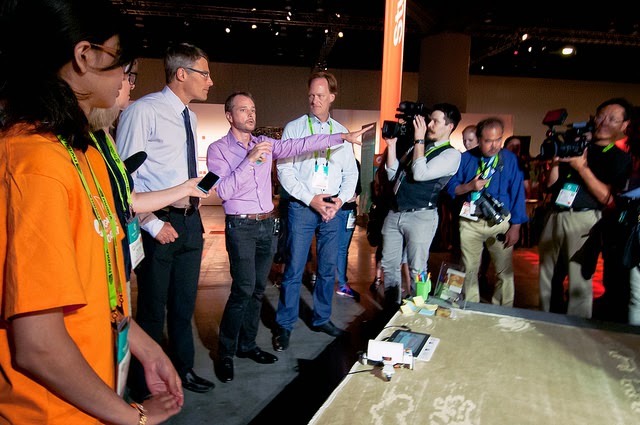 Thierry Frey (center), SIGGRAPH Emerging Technologies Chair, leads the Vancouver mayor on a tour.
Vancouver Mayor Gregor Robertson made an appearance, addressing members of the press and visiting SIGGRAPH 2014's Emerging Technologies venue. He expressed his delight that emerging technologies and computer graphics have caused "an influx of talent and great people to our city" as well as thousands of jobs for its citizens. The Vancouver Economic Council sponsored the Emerging Technologies area. The virtual reality experience "Birdly" won the Laval Virtual award and the AR/VR competition.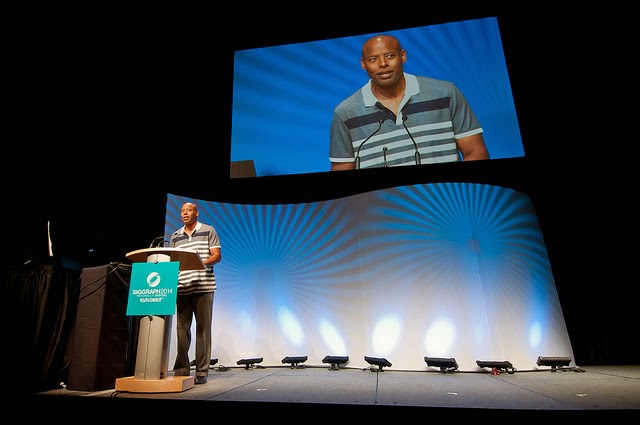 Jerome Solomon served as the 2014 Computer Animation Festival Director.
The Computer Animation Festival presented the world's most innovative, accomplished, and amazing creators of digital gaming, film, and video. The festival received more jumping castle than 450 juried submissions in 2014. SIGGRAPH 2014 Computer Animation Festival award winners included: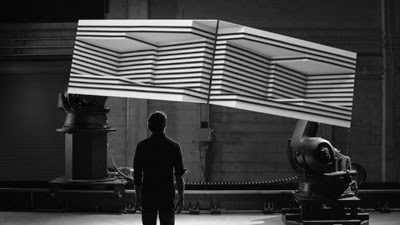 Box
BEST IN SHOW AWARD
Box (United States)
Directed Tarik Abdel-Gawad, Bot & Dolly
---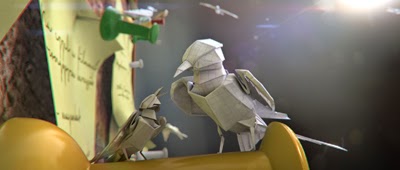 Paper World
JURY AWARD
Paper World (Hungary)
Directed by Dávid Ringeisen, László Ruska, Moholy-Nagy University of Art and Design
---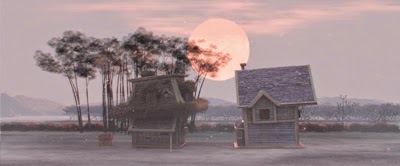 Home Sweet Home
BEST ANIMATED SHORT
Home Sweet Home (France)
Directed by Pierre Clenet, Alejandro Diaz, Romain Mazenet, Stéphane Paccolat, Supinfocom Arles
---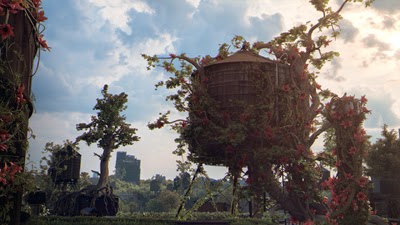 Wrapped
BEST STUDENT PROJECT PRIZE
Wrapped (Germany)Directed by Roman Kalin, Falko Paeper, Florian Wittmann, Filmakademie Baden-Wüerttemberg
---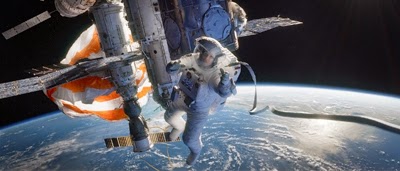 Gravity
BEST VISUAL EFFECTS
Gravity (United Kingdom)
Directed by Alfonso Cuarón, Esperanto Filmoj
---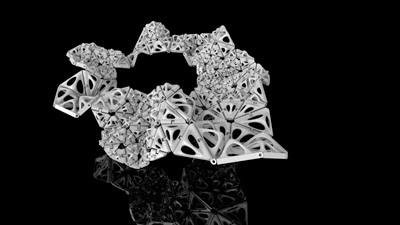 Kinematics
BEST VISUALIZATION & SIMULATION
Kinematics (United States)
Directed by Jessica Rosenkrantz, Jesse Louis-Rosenberg, Nervous System
---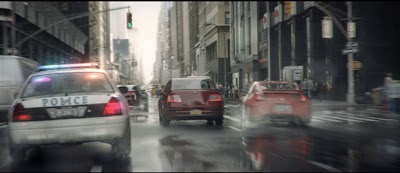 The Crew
BEST GAME
The Crew (France)
Directed by Maxime Luère, Dominique Boidin, Rémi Kozyra, Unit Image
---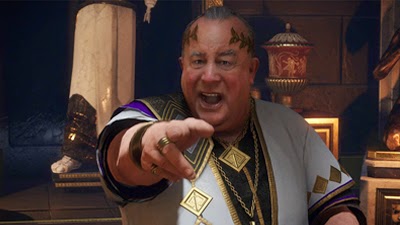 RYSE: Son of Rome
BEST REAL-TIME GRAPHICS
RYSE: Son of Rome (Germany)
Directed by Chris Evans, Peter Gornstein, Martin L'Heureux, Crytek
---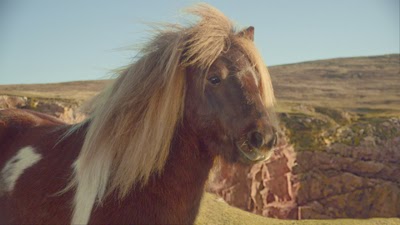 The Pony
BEST COMMERCIAL ADVERTISEMENT
Three, "The Pony" (United Kingdom)
Directed by Dougal Wilson, Blink Productions
---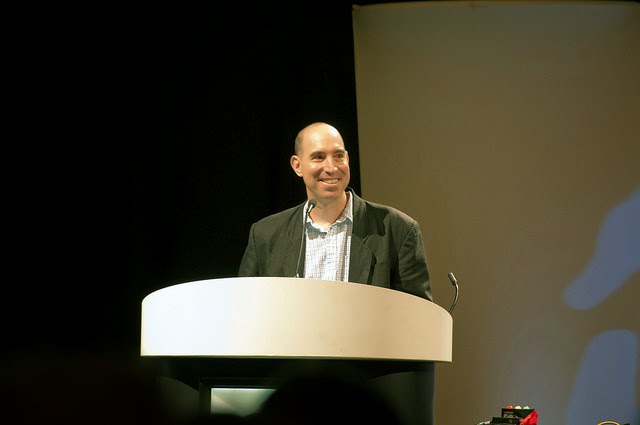 SIGGRAPH 2014 Technical Papers Chair Adam Finkelstein
Technical Papers is the premier global forum for presenting groundbreaking research from today's leading experts. The SIGGRAPH 2014 Technical Papers program bouncy castle featured 173 Technical Papers, selected among 550 submissions. The Technical Papers detailed new advances across many fronts, including 3D printing, creating water and snow with particles, deformation and distortion, and more.
---
For more details about SIGGRAPH 2014, visit the official SIGGRAPH 2014 Media Blog: http://siggraphmediablog.blogspot.ca/
Download photos from SIGGRAPH 2014: www.flickr.com/photos/siggraphconferences/
Join Us in Los Angeles in 2015
SIGGRAPH 2015, the 42nd International Conference on Computer Graphics and Interactive Techniques, will be held 9-13 August, 2015 at the Los Angeles Convention Center.