From left to right: Marc Petit, Patrick Cozzi, and Chris Redmann
SIGGRAPH Spotlight closes the year with a return to a very hot topic: the metaverse. Tune in to hear SIGGRAPH 2022 General Submissions Chair Chris Redmann (Netflix) as he sits down with Patrick Cozzi (Cesium) and Marc Petit (Epic Games) for a discussion on the future of the metaverse. The chat serves as a follow up to this summer's Birds of a Feather session "Building the Open Metaverse", which the two organized during SIGGRAPH 2021.
Don't miss a single episode of the SIGGRAPH Spotlight podcast! Leave us a review and subscribe to the show via your favorite podcast app: Apple Podcasts (iTunes), Spotify, Stitcher, SoundCloud, iHeartRadio, Amazon Music, or Google Podcasts. Plus, make sure you check out our guests' podcast, aptly called "Building the Open Metaverse".
---
About Our Guests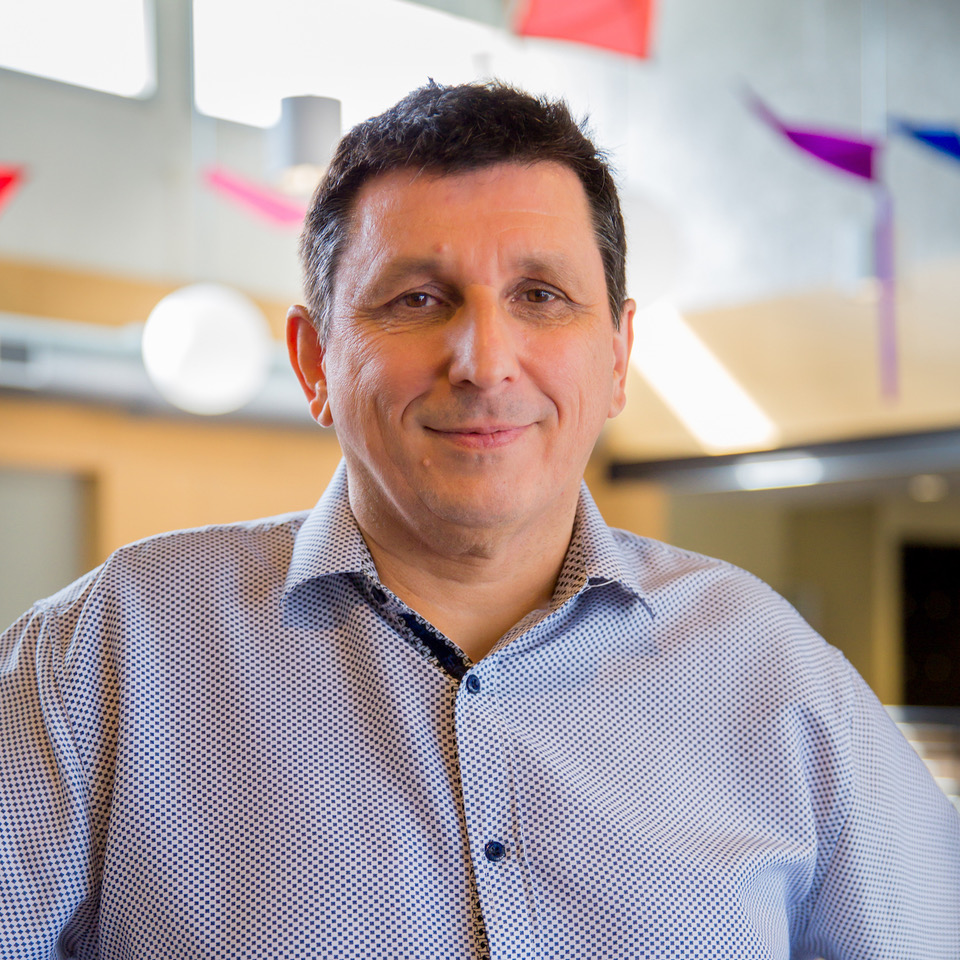 Marc Petit is the general manager of Unreal Engine at Epic Games, where he oversees growth across markets using real-time technology, including architecture, engineering, and construction (AEC); automotive and manufacturing; computer and video games; education; media and entertainment (M&E); product design and visualization; and, simulation and training. Prior to joining Epic Games in mid-2016, Marc was a partner and entrepreneur-in-residence at XPND Capital, a Montreal-based investment fund where he co-founded and launched Taxelco, a sustainable urban transportation company. Between 2002 and 2013, Marc ran Autodesk's M&E business unit, steering development and marketing of the industry-leading 3D animation and VFX software products. Marc started his career at TDI in 1988, and joined Softimage in 1991 where he ran 3D products and oversaw the design and development of Softimage XSI.
Patrick Cozzi is CEO of Cesium and the creator of Cesium and 3D Tiles. He is a recognized expert in 3D graphics and mapping technology, open standards, and open source software. Patrick is the originator of CesiumJS, an open source JavaScript library for rendering world-class 3D globes and maps. He created the Cesium WebGL engine and 3D Tiles, an OGC Community Standard for streaming massive heterogeneous 3D geospatial datasets. He is co-creator of glTF™, and the former chair of the Khronos 3D Formats Working Group. Patrick has authored, edited, or contributed to 10 books on mapping, computer graphics, and games. He taught for eight years at the University of Pennsylvania, where he earned an MSE in computer science.