Clockwise from left to right: Sophia Brueckner, Hashmukh Kerai, Şölen Kıratlı,
Angus Forbes, Hannah Wolfe
In this episode of SIGGRAPH Spotlight, SIGGRAPH 2021 Art Gallery Chair Angus Forbes (associate professor, Department of Computational Media, UC Santa Cruz) connects with creators who use data and new realities in their art and use social media both in their art and in sharing their art. Guests Sophia Brueckner (assistant professor, University of Michigan Stamp School of Art and Design), Hashmukh Kerai (motion designer and 3D illustrator), Şölen Kıratlı (artist, architect, researcher, lecturer), and Hannah Wolfe (assistant professor of computer science, Colby College) discuss past SIGGRAPH Art Gallery selections, how to build a brand via Instagram and other networks, and how they envision the evolution of the creation and distribution of art over the next decade.
Like, comment, and rate the SIGGRAPH Spotlight podcast! Subscribe via your favorite podcast app: Apple Podcasts (iTunes), Spotify, Stitcher, SoundCloud, iHeartRadio, Amazon Music, or Google Podcasts.
Learn more about today's guests below. We hope you'll stay tuned for more details about the SIGGRAPH 2021 virtual conference, coming soon.
About Our Guests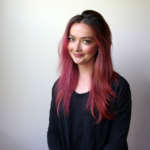 Sophia Brueckner is a futurist artist/designer/engineer. Inseparable from computers since the age of two, she believes she is a cyborg. As an engineer at Google, she designed and built products used by millions. At RISD and the MIT Media Lab, she researched the simultaneously empowering and controlling nature of technology with a focus on haptics and social interfaces. Her work has been featured internationally by Artforum, SIGGRAPH, The Atlantic, Wired, the Peabody Essex Museum, Portugal's National Museum of Contemporary Art, and more. Brueckner is the founder and creative director of Tomorrownaut, a creative studio focusing on speculative futures and sci-fi-inspired prototypes. She is currently an artist-in-residence at Nokia Bell Labs and an assistant professor at the University of Michigan teaching sci-fi prototyping, a course combining sci-fi, prototyping, and ethics. Her ongoing objective is to combine her background in art, design, and engineering to inspire a more positive future.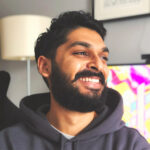 Hash Kerai originally started up his creative career in film and production, but then followed up his love for VFX mainly in motion graphics and 3D illustration. He has always had a real passion for imagery splattered with bright colors and loved creating art that can't always be made in the physical world. The notion of creating something that is impossible in reality is at the forefront of his work. He is constantly working on self-initiated projects to keep his mind and skills fresh and to gain a better interpretation of art and play, day by day.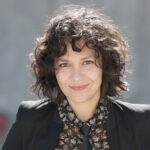 Şölen Kıratlı is an artist, architect, researcher, and lecturer. Her work is interdisciplinary in nature and lies at the intersection of sound, interactive media, and digital design and fabrication. Her work has been exhibited at SIGGRAPH Asia, CURRENTS New Media, Contemporary Istanbul, and NIME (New Interfaces for Musical Expression), amongst other places. She is currently a Ph.D. candidate at the Media Arts and Technology Program (MAT) at the University of California, Santa Barbara (UCSB), where she focuses on digital media practice and research. She has taught several classes in UCSB's Art Department and History of Art and Architecture Programs. She has a bachelor's (Istanbul Technical University) and a master's degree (University of Southern California) in architecture and worked on several architectural projects in Los Angeles area before she started her current doctoral studies. She is also the recipient of VIDA 13.0 Artistic Production Incentives, UCIRA's (University of California Institute for Research in the Arts) Social Ecologies Grant, and IHC's (Interdisciplinary Humanities Center) Media Arts Award.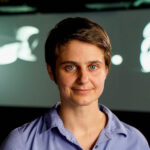 Hannah Wolfe is an assistant professor of computer science at Colby College. She earned a Ph.D. in media arts and technology (2019) and a M.S. in computer science (2017) from University of California, Santa Barbara, as well as a B.A. in visual arts from Bennington College (2009). Her work has been shown at ISEA, NIME, IEEE Vis Art Gallery, SIGGRAPH, and CHI. Her artwork focuses on the relationship between body and technology, giving computers and robots biological qualities.