SIGGRAPH 2017 VR Theater Directors Q&A | photo by John Fujii © 2017 ACM SIGGRAPH
You asked, we answered… Check out a complete list of SIGGRAPH 2017 VR Theater selections below to find out where you can watch each virtual reality animated short from last summer's SIGGRAPH Computer Animation Festival. (Have a favorite? Share it with us in the comments!)
1. Arden's Wake
Directed by Eugene Chung // Penrose Studios // United States
"Arden's Wake" is the first installment of a larger series that showcases a thrilling journey of family history and self-discovery. The story takes place in a post-apocalyptic world, where the water levels have risen, and a young woman and her father live in a lighthouse atop an endless sea. When her father disappears, the young woman descends into a world previously forbidden to her.
A release date for "Arden's Wake" has not yet been announced. To ensure you're first to know when it's available or find out when the next screening is, follow Penrose Studios on Facebook, Twitter, or Instagram.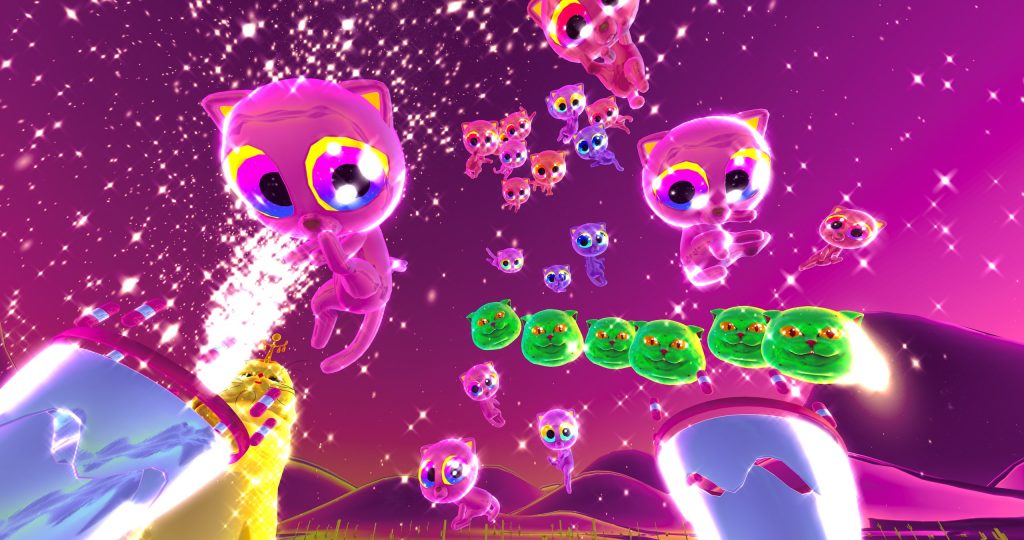 2. Chocolate
Directed by Tyler Hurd // Gentle Manhands // United States
Set to the song of the same name by Giraffage, "Chocolate" is a wondrous experience that transforms your hands into cannons that spray cute, colorful chrome kittens onto a circle of people performing a ritualistic dance just for you, their robot god.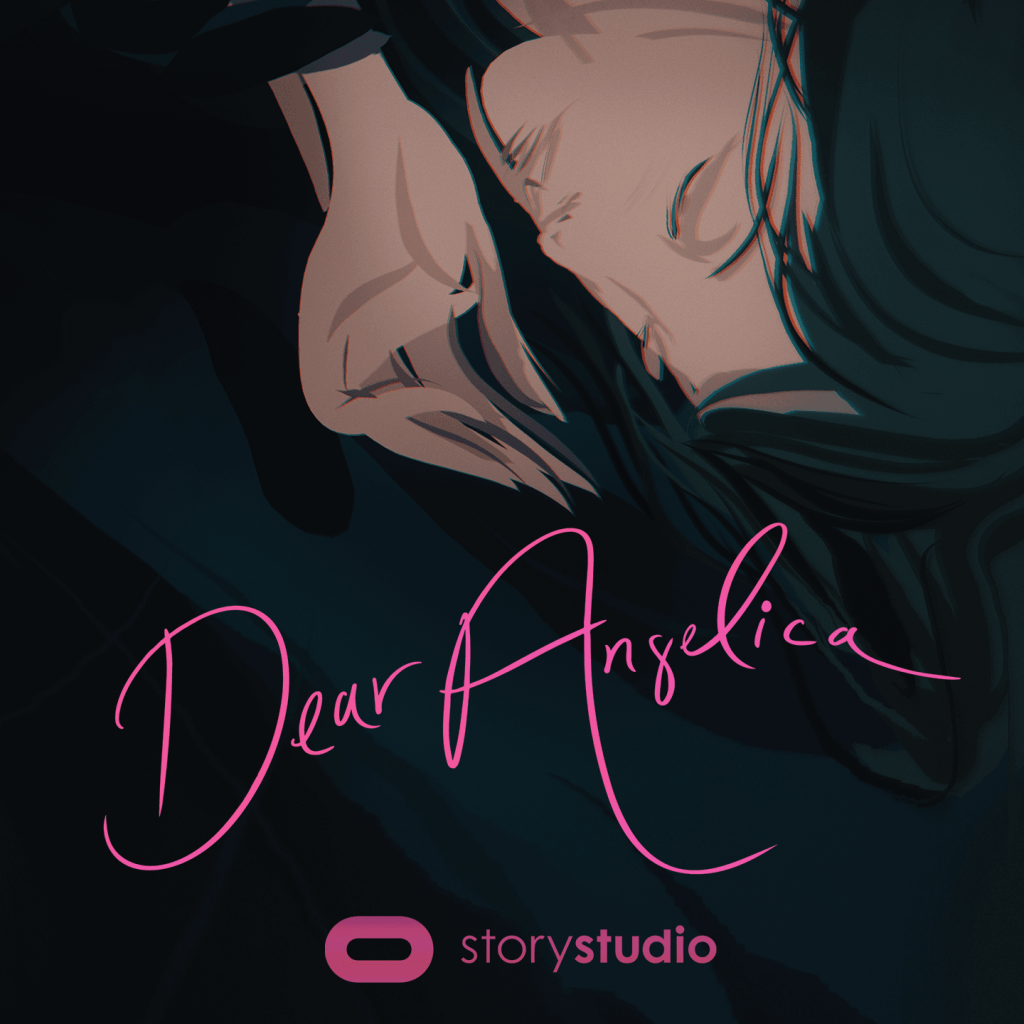 3. Dear Angelica
Directed by Saschka Unseld // Oculus Story Studio // United States
"Dear Angelica" is a journey through the magical and dreamlike ways we remember our loved ones. Entirely painted by hand inside of VR, the short plays out in a series of memories that unfold around you. It is an immersive, illustrative short story that stars actors Geena Davis and Mae Whitman.
Watch through the Oculus Rift store.
4. Fantasynth
Directed by Carlos Ulloa // HelloEnjoy Limited // United Kingdom
"Fantasynth" is an audio-reactive experience designed for virtual reality that takes users through a procedurally populated environment that comes alight with the music. It features the song "Chez Nous" by N'to, published by Hungry Music.
Watch through the Oculus Rift store.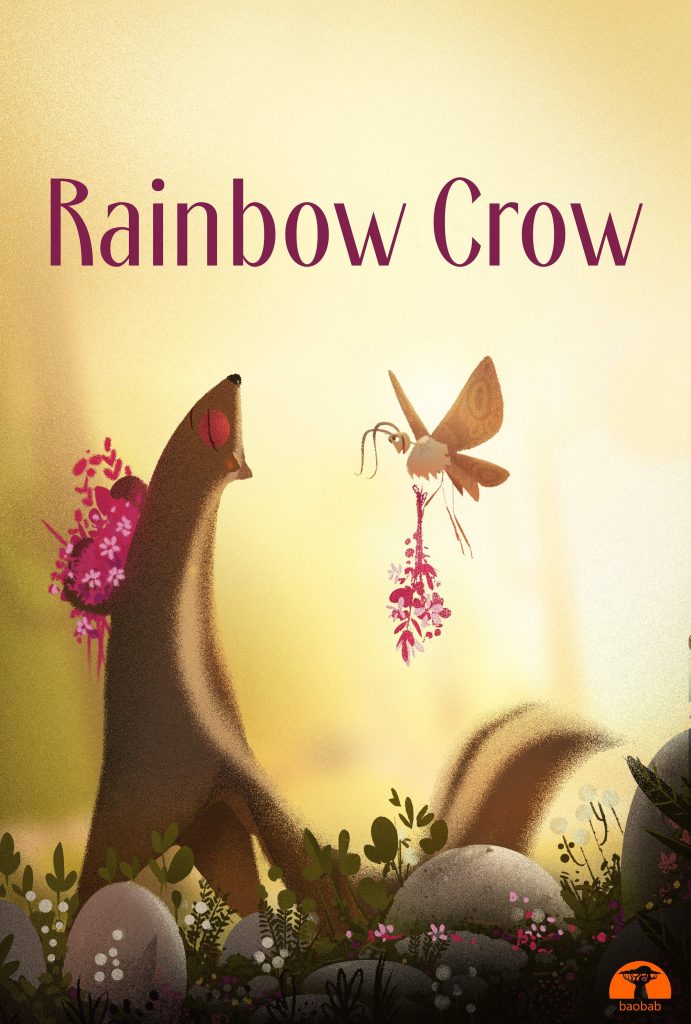 5. Rainbow Crow
Directed by Eric Darnell // Baobab Studios // United States
From the director of "Madagascar," this short shows viewers carefree forest animals as they imagine spring will last forever; however, winter comes and the animals soon realize that their lives are in danger. What they need is a hero. What they need is "Rainbow Crow."
"Rainbow Crow" will be released in 2018. In the meantime, catch the studios' "Asteroids!" in the Oculus Rift store.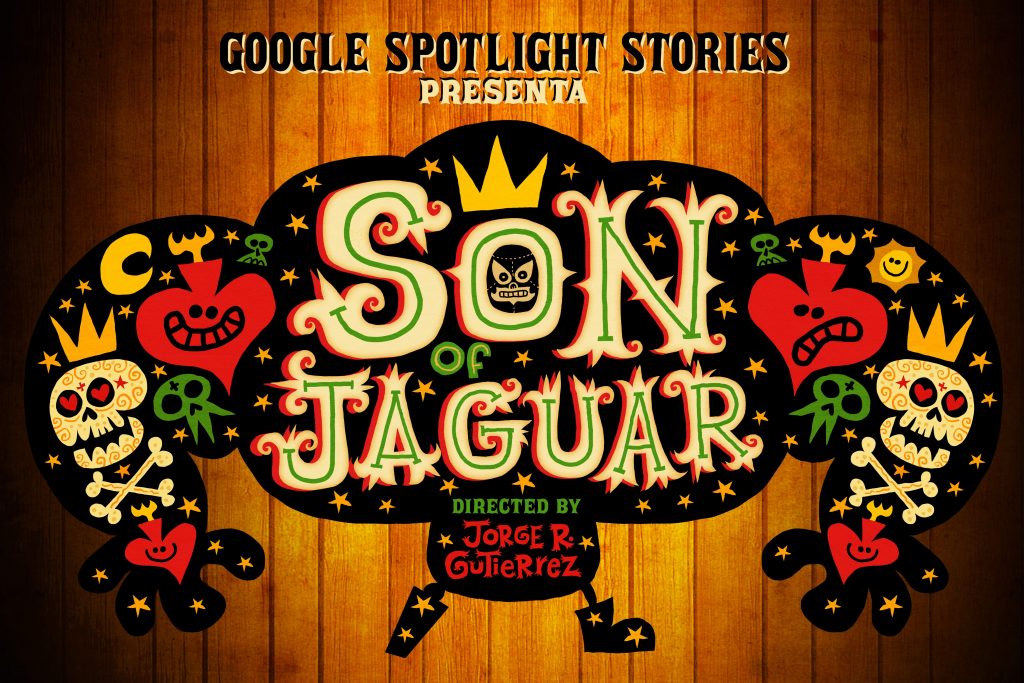 6. Son of Jaguar
Directed by Jorge Gutiérrez // Google ATAP // United States
In the most important match of his life, the once mighty masked luchador, "Son of Jaguar," faces his legacy, his family, and what it means to be a part of something bigger than himself.
Watch via Google Play or the App Store.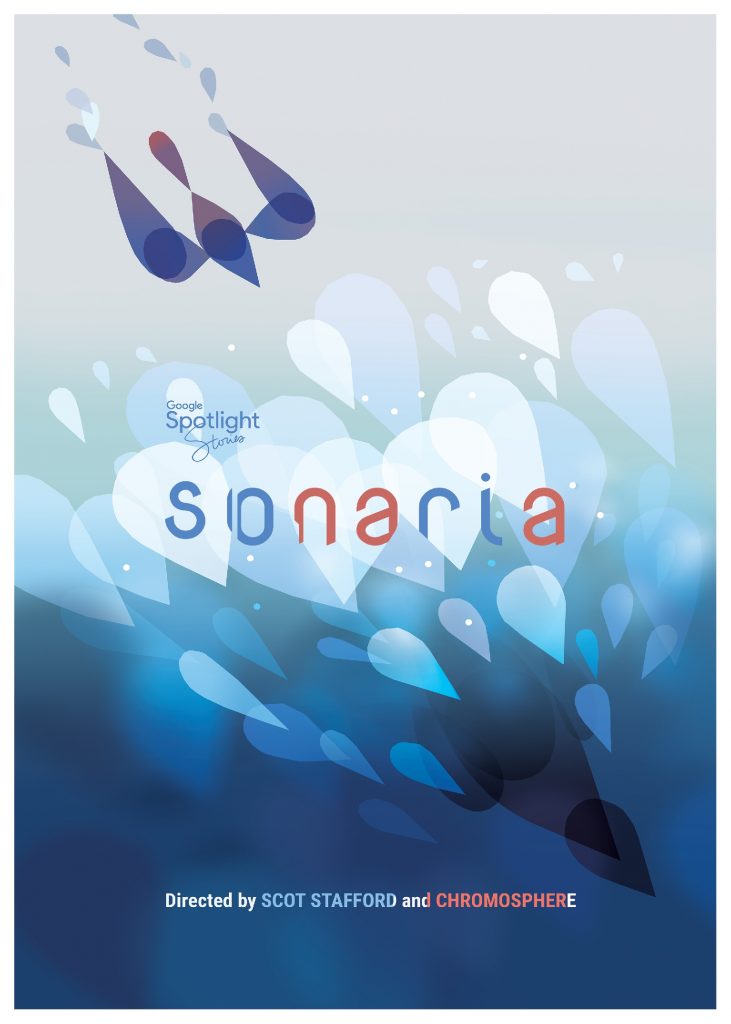 7. Sonaria
Directed by Scot Stafford and Chromosphere // Google ATAP // United States
Follow two ever-changing creatures as they flow from one life-form to another on a vivid journey of sound and light. Sonaria's visual language is simple and abstract, designed to suggest, while the sonic language is layered and immersive, designed to answer.
Watch via Google Play or the App Store.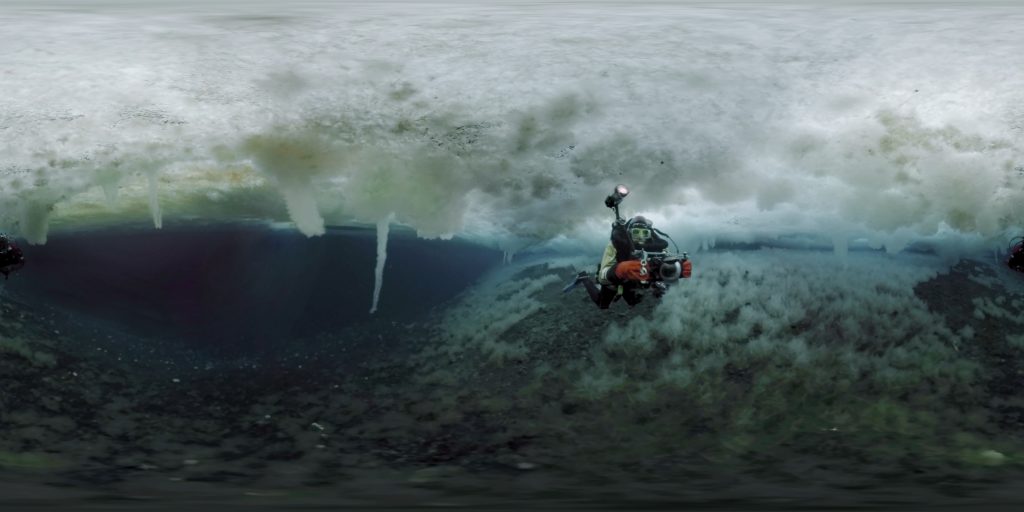 8. The Antarctica Series: Under a Cracked Sky
Directed by Graham Roberts and Jonathan Corum // The New York Times // United States
Dive under eight feet of sea ice to swim with seals, explore ice caves and float above a dark seabed crawling with life. Four virtual-reality films that take you on, above and below the Antarctic ice. Watch below or download the NYT VR app for a fully immersive experience.
Watch via Google Play or the App Store.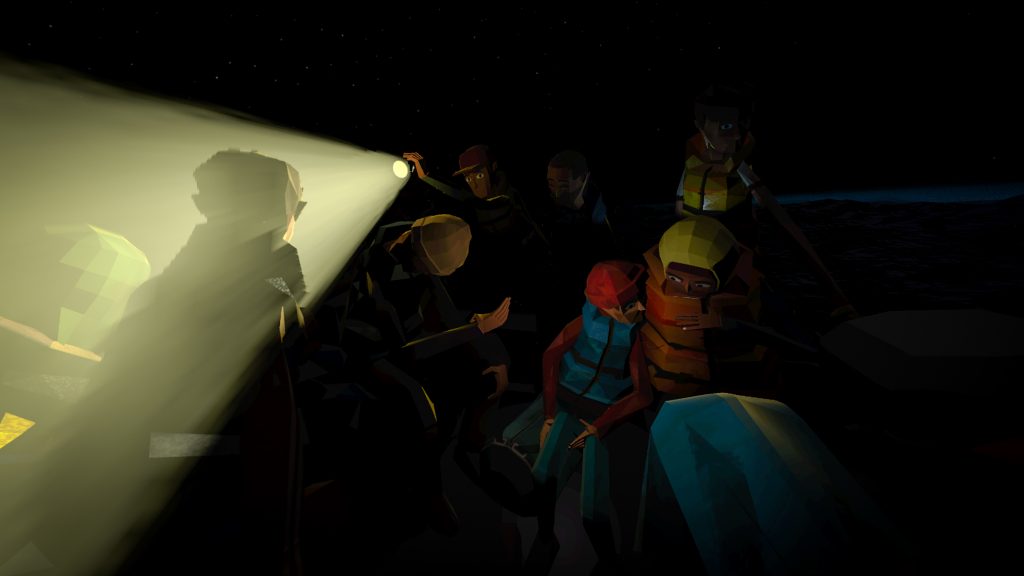 9. We Wait
Directed by Dan Efergan // Aardman Animations // United Kingdom
Based on BBC News interviews with migrants, "We Wait" is a dramatized story transporting you to the heart of the refugee crisis. On a starlit beach in Turkey you meet a Syrian family about to embark on their second perilous attempt to cross the sea to Greece.
Watch through the Oculus Rift store.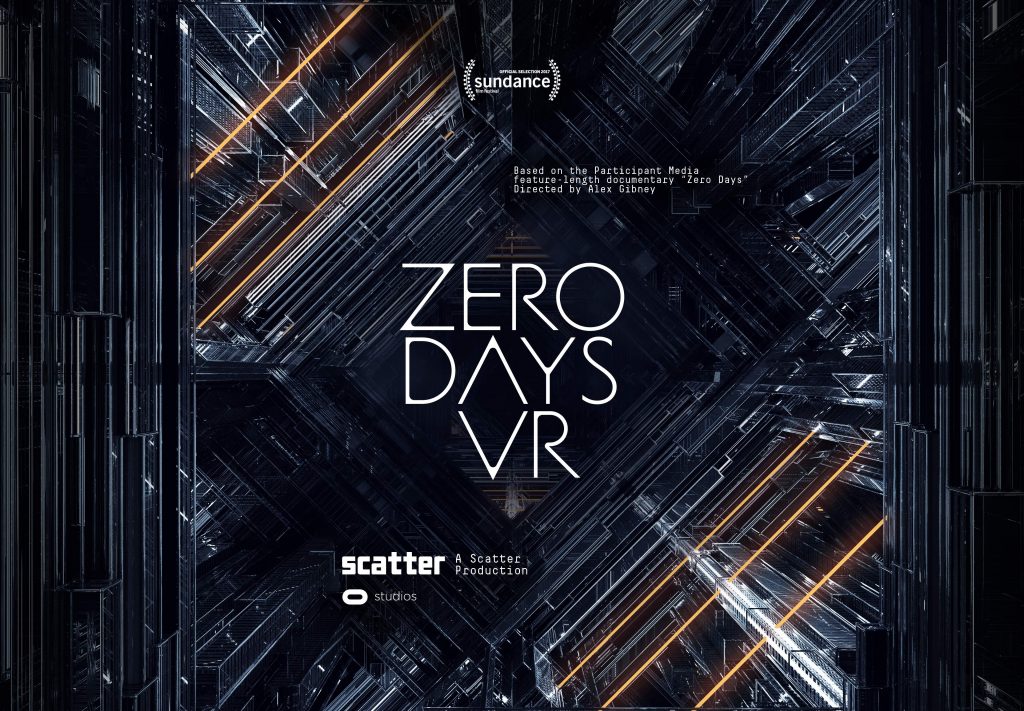 10. Zero Days VR
Directed by Yasmin Elayat // Scatter // United States
Based on the Oscar short-listed Participant Media documentary "Zero Days," Scatter's award-winning, immersive documentary "Zero Days VR" visualizes the story of Stuxnet in a new way: placing you inside the invisible world of computer viruses, experiencing the high stakes of cyber warfare at a human scale.
Watch through the Oculus Rift store.
---
Have a VR short you would like to submit for consideration in the next VR Theater? SIGGRAPH 2018 Computer Animation Festival submissions open mid-January.