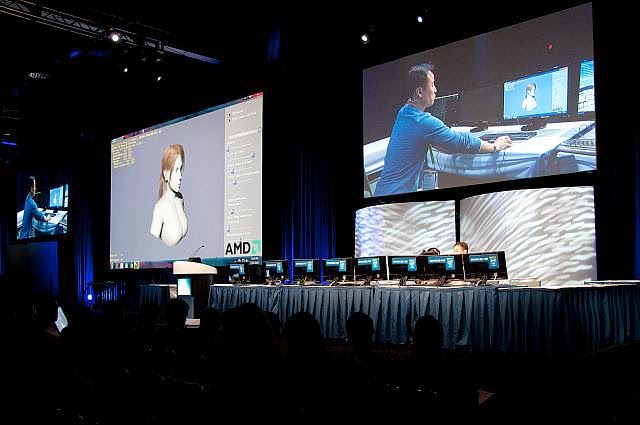 A scene from last year's Real-Time Live!
SIGGRAPH 2014 is conducting an bouncy castle for sale augmented reality – virtual reality contest in order to showcase the best augmented/virtual reality experiences to date.  The contest is open to anyone interested in augmented/virtual reality: researchers, students, hobbyists, and professionals. Contestants can use any software and hardware they choose.
Up to three finalists will be selected to demonstrate their technology at SIGGRAPH 2014, during Real-Time Live! The winning team will then be announced from the Real-Time Live stage!
All finalists will also have the opportunity to demonstrate their system to attendees during SIGGRAPH 2014's new networking event "Appy Hour," Wednesday, 13 August, 5:30-7:30 pm.
The deadline to submit is 20 June 2014.
For more information and to submit your work to the contest, click here.