Before digital special effects in video and film were done with pots
A video of the ACM SIGGRAPH Pioneers' January panel on "The Analog Years of Computer Animation" is now posted to the ACM SIGGRAPH YouTube channel.
It shows a number of the projects that were discussed in the panel. Be sure and set aside some time to find out about how computer animation was a thriving industry for movies and TV in the 1970s, before digital tools became cost-effective for actual production work. If your entire career has focused on digital CGI, you'll probably be surprised by what you learn and see about analog computer animation!
For more information on the speakers or the story, or on how to become a ACM SIGGRAPH Pioneer, contact Ed Kramer, chair of the Pioneers.
---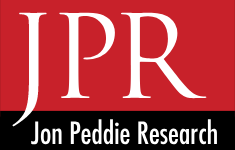 Jon Peddie Research (JPR) is a technically oriented marketing, research, and management consulting firm. Based in Tiburon, California, JPR provides specialized services to companies in high-tech fields including graphics hardware development, multimedia for professional applications and consumer electronics, entertainment technology, high-end computing, and Internet access product development.