Image credit: Elastic.tv
Computer graphics about computer graphics
If you've watched any major TV shows or played any high-end game, you'll have noticed some amazing title sequences. It's a limiting and, I think, unfair term because the work that goes into making stunning prequel story graphics is no less complicated, time-consuming, or astonishing when completed than the show or game itself.
In fact, the business of titles is becoming very competitive, especially in TV and, increasingly, in gaming. One such example is the game, "Metro Exodus," where the opening titles morph into 3D, block letters made of snow and are slowly degraded by a strong wind from the right. Characters in still shots undergo a similar degeneration. Elastic, the award-winning makers of some of the most iconic title sequences of recent years, including "Game of Thrones" and "Westworld," also created the "Metro Exodus" titles.
In 2018, the Academy of Motion Picture Arts and Sciences (AMPAS) granted an award for motion graphics (MoGraph) tools from Maxon and Adobe, and also recognized the work done by artists, computer graphics programmers, and engineers. The special award for motion graphics tools went to Maxon developer Per-Anders Edwards, who pushed the development of motion graphics tools within Cinema 4D. Adobe was also recognized with an award for Dave Simons, Daniel Wilk, James Acquavella, Michael Natkin, and David Cotter and their work on After Effects.
The development of motion graphics has taken flight thanks to the virtuous circle of processor power and developers who take advantage of every new capability they are offered, but the real drivers are the artists who have found — in tools like Cinema 4D and After Effects — the levers they need to create elaborate stories in just a few minutes.
Motion graphics can be an invisible art. The animated graphical elements that are used to tell a story can do such a good job that the audience accepts them, and the art disappears into the content, so no one thinks about the signs in the sky or the interface in their game or the hero's computer screen.
It goes back to 1950s and 2D
There's nothing new in the world, and the digital creativity driving the marvelous titles today was born in the incubator of '50s cell animation, another glorious era of innovation. Designer Saul Bass is credited with the creation of motion graphics with his title work with Otto Preminger on "Man with the Golden Arm." He came up with a design of lines that intersect the frame title frames, almost fighting the credits. The story goes that, as they worked on concepts for the titles, Bass asked, "What if we make it move?"
And so it did move, and the work Bass and his peers did in the '50s and '60s has inspired work in the 21st century, including the iconic title sequence of the falling man for "Mad Men," created by Mark Gardner and Steve Fuller at Imaginary Forces.
Not only titles
Once you start looking, there are many more example of motion graphics and play in titles and in movies in the pre-digital age. Saul Bass also did extraordinary work on the titles for Alfred Hitchcock's "Vertigo," establishing the circular obsessions of the story in the title sequences, which would be repeated within the movie with in-camera effects and a perfectly crazy, animated dream sequence. Much earlier, in 1945 Hitchcock teamed with Salvador Dali to create daring animated illusions within "Spellbound."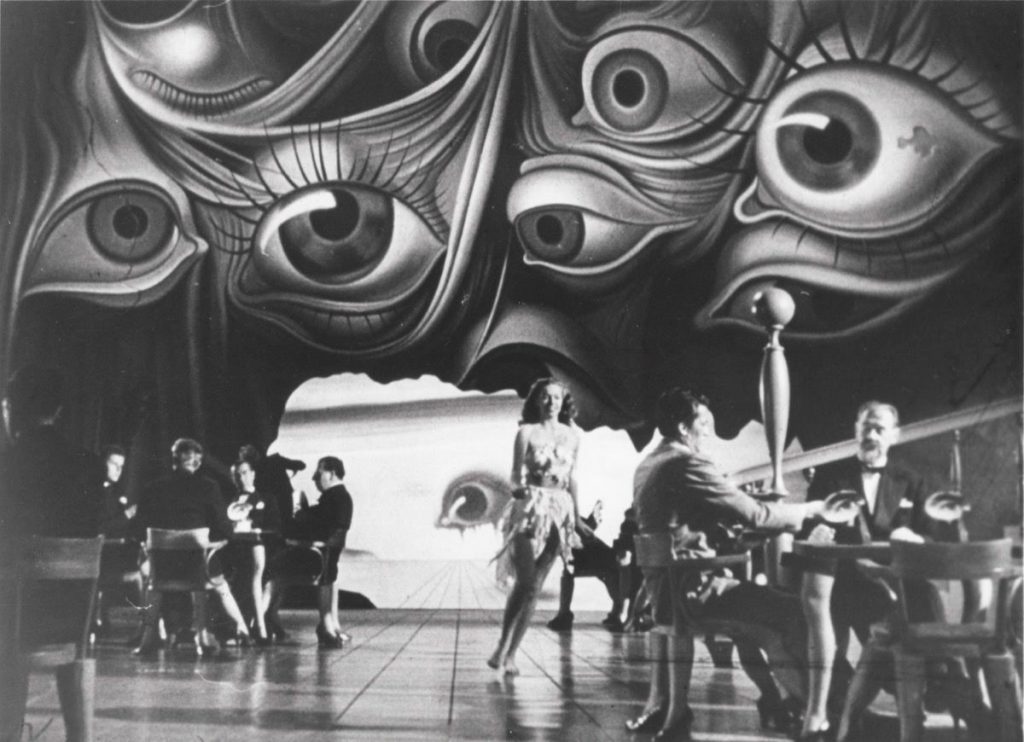 Today, dreams become technology. Think about the magical devices in "Avatar" that allowed the evil overlord-types to monitor mining operations on Pandora. Or the interface "Iron Man" uses to build his suit. Motion graphics is just what the words say motion + graphics. MoGraph is increasingly used in movies as well because the approach works so well for creating machine interfaces, neon lights, robot eyes, all the stuff that are becoming part of modern digital storytelling.
Titles, however, remain one of my favorite examples of how art through the ages never dies, but comes alive in new forms. These days, titles almost always use type + images + motion to create a first impression that says, "Hey, if you like this, wait till you see the show."
"The Aeronauts" is a perfect example of special effects from the opening to the end.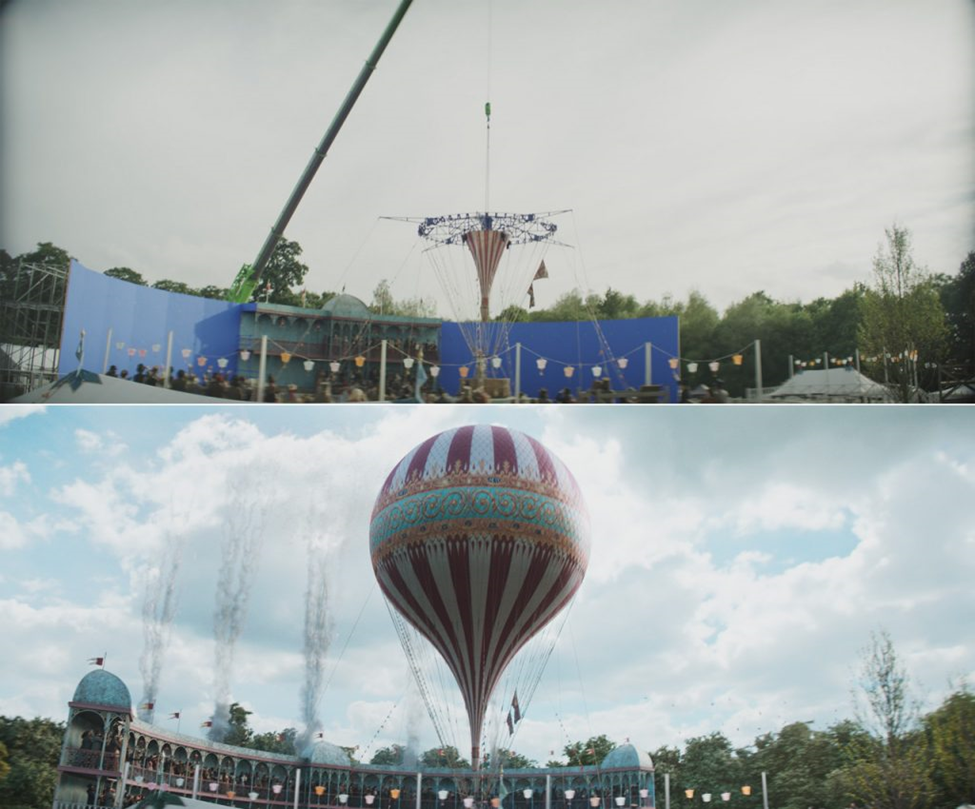 Framestore created the majority of the film's cinematic illusions, with Christian Kaestner as visual effects supervisor and Stuart Penn supervising preparatory work for the main shoot. Rodeo FX delivered a rousing finale, led by Visual Effects Supervisor Ara Khanikian, and Alchemy 24 provided additional effects support.
If you find this interesting and are going to FMX in Stuttgart, Germany, join my team and I for a series of presentations by some of the most innovative practitioners of motion graphics on Friday, 4 May.
---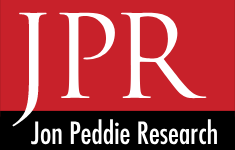 Jon Peddie Research is a technically oriented marketing, research, and management consulting firm. Based in Tiburon, California, JPR provides specialized services to companies in high-tech fields including graphics hardware development, multimedia for professional applications and consumer electronics, entertainment technology, high-end computing, and Internet access product development.