"Mayday – Final Chapter" © 2019 Grass Jelly Studio
As human beings, we often feel more emotions than we know how to handle. "Mayday – Final Chapter," a short film by Grass Jelly Studio, directed Muh Chen, dives into human emotion, with an emphasis on regret, and explores how we can process feelings in order to live fuller lives. The story pulled on the heartstrings of the SIGGRAPH 2019 Computer Animation Festival Electronic Theater audience, earning the project the second annual Audience Choice honor. We sat down with Director Muh Chen and VFX Supervisor Weiting Chen to learn more about the inspiration for the short film, overcoming technical obstacles, and more!
SIGGRAPH: Talk a bit about the process for creating "Mayday – Final Chapter." What inspired the idea for the film?
Muh Chun (MC) and Weiting Chen (WC): The original song "Final Chapter" featured in this animation is one of the songs from Taiwanese rock band Mayday's ninth studio album, called History of Tomorrow. The album is about the band's autobiography. The idea of an autobiography led us to think of books, which is why we used a pop-up book to present the song and to tell a lifelong journey. From childhood to adulthood, we make a lot of decisions, and these decisions bring us a range of emotions, from suffering to happiness to regret. For example, when a loved one leaves us, life feels like a one-way road where you can't go back and change the beginning, but we have the opportunity to live in the moment and change the ending. That's how we get over this theme of regret.
SIGGRAPH: What was it like to develop the film in terms of research and execution?
MC and WC: From pre-production to post-production, we had very limited time. This is why we filmed the whole story live before we started animation production. We then used the footage as our reference point to animate the characters' movements. To execute, we used 3ds Max, Maya, and After Effects software.
The most difficult parts of production were the pop-up book effects. First off, none of us had experience with these kinds of effects, so we spent a lot of time on character rigging and finding ways of presenting this correctly. Second, there are already so many great animations with pop-up book and paper art effects around the world, so we had to ask ourselves, "How can we make something a little bit different?" This question resulted in quite headache, leading to a large amount of research about the many different kinds of paper art and watching so many classic paper animations. We tried very hard to develop our own style to present the story and generate the emotion that we wanted to convey with the song.
The confetti ended up being another roadblock. There's a part of the film where the two main characters transfer to confetti and disappear in the sky. When you take into account the technical development of paper fluttering, the size of the paper, and the conversion of the UV on rendering, this all takes a lot of time to test. We were fortunate to have achieved putting everything together on time.
SIGGRAPH: What message do you hope the audience took away after watching this? Is there a certain feeling you were hoping to convey?
MC and WC: The story of this animation is not as special as much as it is relatable. Many viewers were left saying, "The story is simple, but it's still really touching." We think this is because we touch on one of the most painful emotions that human beings feel — regret. Whether it be regret for not spending enough time with your child, regret for spending too much time on your work, or regret for not taking care of the people you love. If we can't turn back the clock, then we should cherish every moment, no matter if it's good or bad. We all just try our best to live, to feel, and to love life, so when our "final chapter" comes, we won't feel regret.
SIGGRAPH: What was your reaction to winning the Computer Animation Festival Electronic Theater Audience Choice award?
MC and WC: When we received the notification that we won the Audience Choice award, we shared the great news on social media immediately. It was a very glorious moment and it means a lot to us. Being able to resonate with the audience has always been the tenet of our production, so we feel very appreciated and honored to have received this recognition.
SIGGRAPH: What's next for "Mayday – Final Chapter"? What kind of impact do you hope to see long term?
MC and WC: Our next step is just to keep going, work hard, and continue to create good work. In the long term, we hope this film can become a classic – that even after many years, people can still be impressed and touched by it. Every viewer that's shared their feelings, comments, and advice has been and continues to be our best source of feedback. So, to everyone reading, let us know which part of our work deserves to be remembered and how it can be improved. We really appreciate all feedback!
Moreover, we hope that after watching the film, people realize that the little things happening in our daily lives are much more meaningful than we recognize, so we should grasp and cherish every moment. These little things give our lives meaning and we can't take them for granted. The greatest encouragement for us is when the audience takes that mentality and applies it to their daily lives.
SIGGRAPH: What advice do you have for someone who might be looking to present their work at SIGGRAPH in the future – or for an aspiring Audience Choice award winner?
MC and WC: Be brave and believe that your work is worth to sharing with the world!
---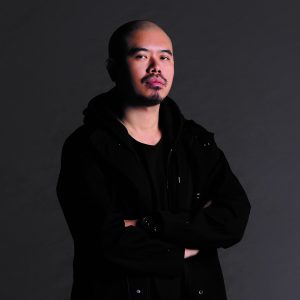 Grass Jelly, founded in 2005, is a production studio in Taipei that provides thorough service from directing to visual production in CG, VFX, and live-action. It has become one of the best visual production companies in Asia and draws wide media attention with invites to participate in cross-country, high-end campaigns for TVCs and MVs. In 2013, a Pepsi television commercial featuring Momo Wu accumulated an impressive brand awareness and its music video version broke a record for music videos in Chinese-speaking Asia with 100 million click-throughs. In 2019, the studio's first movie "Mayday Life" hit over NT$300 million at the box office in Asia.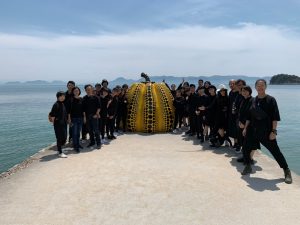 The members of Grass Jelly have dedicated the past decade of their careers to directing breathtaking visual artworks by integrating film, art, and digital technology in CG/VFX. Their works have won numerous international visual awards including Telly Awards, SIGGRAPH Asia, London International Awards, Germany Red Dot Design Award, Germany iF Design Award, Good Design Award, Design For Asia Award, MTVEMA Europe Music Award, VMAJ Japan MTV Music Award, Taiwan Golden Melody Award, Taiwan Golden Horse Award, animago AWARD showcase, etc. Grass Jelly's portfolio represents it's unique sense in visual presentation: edgy, glamorous, and full of dedicate details. The studio's works contain a refreshing voice that guarantees a perfect synergy of live-action and CG/VFX across various media resources and platforms.