© 2017 ACM SIGGRAPH
Corinne Price, longtime student volunteer (SV) and SIGGRAPH enthusiast, and current leader of the SIGGRAPH 2019 Student Volunteers program, feels passionately about the opportunities given to SVs. Discover her insights on why you should apply to be an SV at SIGGRAPH 2019.
SIGGRAPH: You started volunteering with us as an SV. Tell us how being an SV has shaped both your relationship with SIGGRAPH and your professional career.
Corinne Price (CP): Being an SV has significantly shaped both my relationship with SIGGRAPH and my professional career. Within SIGGRAPH, I've created lifelong friendships, which have formed an amazing personal support system. Additionally, being an SV afforded me the opportunity to network and learn from those within ACM SIGGRAPH, which, in turn, grew relationships and opened doors for further opportunities within the organization. The opportunities that I've taken advantage of as part of the SIGGRAPH community have furthered my professional career by shaping me to become a leader in my work community.
SIGGRAPH: What is your favorite memory from your time as an SV?
CP: My favorite memory from my time as an SV was the Boston conference in 2006. During the 2006 conference, I was a SV Team Leader and worked alongside some of my best SIGGRAPH friends. That conference definitely shaped my leadership style, along with my professional and personal relationships.
SIGGRAPH: We heard that you first met SIGGRAPH 2019 Conference Chair Mikki Rose when you were both SVs. Can you tell us a little bit about your relationship?
CP: Mikki and I have known each other since we were teenagers (she was actually one of the "best SIGGRAPH friends" I alluded to in the previous question!). The SV program has cultivated a lifelong friendship between the two of us, ranging from enjoying conference after conference together to our post-conference road trips to Disneyland, and beyond. Our friendship has helped me learn more about myself, and our common interest and involvement in SIGGRAPH has undoubtedly helped mold our friendship.
SIGGRAPH: What are you most looking forward to SIGGRAPH 2019 accomplishing for your "army" of SVs?
CP: I'm looking forward to the amazing team that we'll create at this year's conference and seeing the excited faces of both new and returning SVs as they walk into the convention center for the first time. When the "army" is together, there's no stopping what we can do! After a bit of time away, I can't wait to be back in the heart of the action at SIGGRAPH 2019.
SIGGRAPH: What advice would you give to someone who is on the fence about applying to become an SV?
CP: APPLY! If you don't apply, you will never know what you're missing. There are so many opportunities for you to get involved and put yourself out there. If you apply and decide later that it's not for you, no sweat—at least you went for it and tried something new. I encourage everyone to think about the possible benefits of being an SV—potential internships or jobs, friendships, networking, and so much more—because the possibilities are endless.
Applications for SIGGRAPH 2019 Student Volunteers are open now! Take advantage of the incredible opportunity to see SIGGRAPH from a new angle and apply today.
---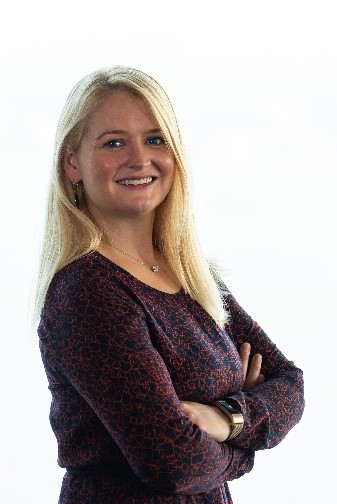 Corinne Price is a senior manager supporting federal clients at ICF located in Fairfax, Virginia. Corinne previously worked with Northrop Grumman IT, KPMG LLP, and Accenture LLC supporting clients with IT project management, acquisition strategy, technical cost estimating, and portfolio management. Her current efforts focus on technology modernization strategy and implementation, in particular migrating from legacy systems to cloud-based offerings. She is a Certified Technology Business Management (TBM) Executive, a Certified Cost Estimator/Analyst (CCEA), a Project Management Professional (PMP), and has obtained an ITIL® Foundation Level certificate. She received an M.Eng. in biological engineering and B.S. in biological engineering, with a biomedical engineering minor, from Cornell University. Corinne supported the SIGGRAPH Student Volunteer Program as both a student volunteer and team leader from 2002–2008. Since 2014, Corinne has served as Chair of the ACM SIGGRAPH Student Services (S3) Committee, and is currently the SIGGRAPH 2019 Student Volunteer Chair for the conference in Los Angeles.