In this three-part series, SIGGRAPH Student Volunteer alum and guest blogger Jessica Sommerville looks at how the SIGGRAPH SV program has shaped the professional lives of some of its alumni. If you missed the first installment, you can read it here and you can read Part 2 here! And congratulations to all the 2016 Student Volunteers who received their letters of acceptance this week!

NORBERT DRAGE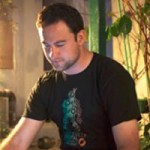 Norbert is an undergraduate engineer studying mechanical engineering at Curtin University in Western Australia. He's been a long-time SIGGRAPH volunteer and is actively serving as a part of both SIGGRAPH's and SIGGRAPH Asia's Student Volunteer programs.
Norbert said that he had many standout experiences at SIGGRAPH and continues to list several inspiring people that he met, "meeting the creators of Final Fantasy X at S2001, watching Paperman in S2012 and meeting John Kahrs (Paperman director) at SA2013, visiting Blizzard Studios after S2013, getting introduced to MK Haley (an amazing veteran at WDI, who is still giving me mentor advice even today) at S2002."
Norbert goes on to discuss the reasons why he believes the SV program has aided him and could help others in their professional lives. "I am a person who is notorious for focusing on technical matters at a cost of 'soft skills', so participating at SIGGRAPH conferences allowed me develop and hone these 'soft skills' that make for good team workers. Technical skills can be easily taught through use, where soft skills require time to develop. Working as an engineer in multi-person projects, I well know that it is the soft skills that help the project move forward smoothly.
"Professionally, I know that I have developed as a team member whatever the role in which I had served. As a student volunteer, I learned firsthand how to work as a member of a large team. As a team leader, I was mandated with looking after a team of student volunteers and overseeing various venues. As a subcommittee member, I began overseeing logistics, administration and training. Each of these roles helped with developing skills that help me to work more effectively and efficiently in team environments, which is essential in the modern world."
"Additionally, SIGGRAPH is THE conference for computer graphics, visualisation and interactive techniques; if you've attended this conference, it shows that you have taken major steps to be involved in the society that underpins the computer graphics industry."
Like so many others Norbert believes the SV program is made worthwhile for the people you will meet."You will meet people with whom you will bond as friends. You may be on other sides of the world, you may speak completely different languages as your mother tongue, you may be studying completely different subjects, but none of that will matter. You worked together, shoulder to shoulder, at a SIGGRAPH conference and developed a friendship from there."
"My friends from 2002 and 2003 are some of the people I respect most in industry and enjoy getting in touch with them from time to time. That is a wonderful thing to which you can't attach a price."
---
DERRICK NAU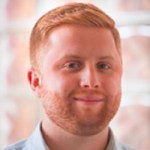 Derrick is presently working at Nickelodeon as a texturing artist.
Derrick describes having an overwhelming sense of wonder at his first SIGGRAPH. He tells us,
"I owe a lot ( if not all, but hey, I'll take some credit!) of the successes I have had in my professional life to my experiences at SIGGRAPH as an SV. Being an SV was and is incredibly valuable to my career, and I am continually reminded of this as opportunities and people pop up because of my involvement.
Meeting who I did, and learning what I did, as an SV, has opened a lot of doors for me." Derrick believes the things that make the SIGGRAPH conferences so worthwhile are "the people, the "experience", and the opportunities. The people: as an SV you immediately have a network of about 300 like minded, driven, and super talented individuals all in the same (or roughly the same) industry as you. Not only will you make fast friends with many of the SV's, you will be able to, and should, draw on that network for years to come. The experience: SIGGRAPH is basically the coolest thing ever if you are into CG and technology. The experience of rubbing elbows with the best and brightest in the industry as well as having hands on time with the cutting edge technologies and craft of CG, is invaluable. You can learn a year's worth of information in ten minutes at SIGGRAPH. It is that good. Finally, the opportunities, which are really the result of the people and the experience. Because of the relationships and the knowledge you will build at SIGGRAPH opportunities you never thought possible will start popping up and will continue to do so in unexpected ways for years to come. That is not to mention the opportunities AT SIGGRAPH, which are always very interesting. Who knows what a conversation in the line for a session can turn into…"
Derrick would recommend the SV experience to others because. "Even if you are only peripherally involved with CG, there is a ton to learn and a lot of that knowledge can be taken into other disciplines. If you're a CG nut, like I am, the experience is unparalleled. If you are prepared to work hard, put yourself out there, and make the most of your experience, the SV program will pay you back ten fold, in the present and in the future. Do it."