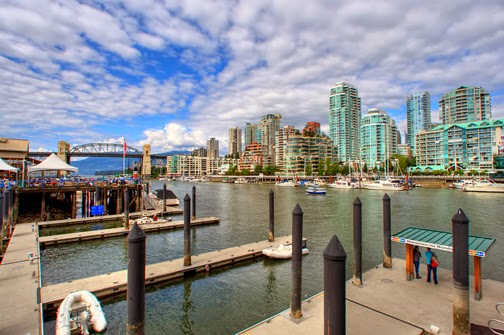 It's an important decision: where to sleep during SIGGRAPH 2014. If you have friends or family in Vancouver, and they're willing to host you for five or more days, that might be your best option. Your second-best option is one of the official SIGGRAPH 2014 hotels. Here's why:

10. Official hotels have been inspected and carefully selected by SIGGRAPH. They're SIGGRAPH-endorsed. They're cool, comfortable, and convenient.
9. In the official hotels, you're closer to SIGGRAPH friends and colleagues. It's much easier to connect in real life over breakfast, lunch, coffee, drinks, or dinner.
8. Most official hotels are within walking distance of the Vancouver Convention Centre or near quick, easy transportation links.
7. You can discuss questions or concerns directly with the helpful people at SIGGRAPH 2014's official hotel desk in the convention center.
6. Booking terms are very reasonable when you use the official online reservation system: No change fees. No full prepayment.
5. The official discounted rates are guaranteed until 14 July 2014.
4. If you use other hotel-reservation systems, you have to live with their way-too-complicated terms and conditions. And if you have a reservation or room problem, SIGGRAPH 2014 can't help you negotiate with the hotel.
3. Future hotel rates and registration fees will remain reasonable, because SIGGRAPH's negotiating position with host cities and hotel companies will be stronger.
2. It's the right thing to do, for yourself, the SIGGRAPH community, and your favorite conference.bouncy castle
1. Save MONEY! SIGGRAPH has negotiated on your behalf to get discounted group rates so you make the weight of being a SIGGRAPH attendee work for you!
Please note that hotel rates are given in Canadian dollars ($1 US = $1.07).
Our Hotels

Our Rate

Orbitz Rate




as of 6/24/14

Nightly Savings

Sheraton Vancouver WallCentre Hotel 

$199

$387

$188

The Listel Hotel

$225

$305

$80

The Sutton Place Hotel

$215

$386

$171

The Westin Bayshore Hotel

$239

sold out

N/A

For more information about the official SIGGRAPH 2014 hotels, visit our website.

Begin planning your trip now! Register for SIGGRAPH 2014 to experience all that the SIGGRAPH community has to offer.