SIGGRAPH 2013, 21-25 July at the Anaheim Convention Center in California, released its initial list of sessions for the 2013 Business Symposium. The SIGGRAPH Business Symposium offers attendees an intense, productive day with this year's focus on disruption and innovation in the content creation industries. Unlike any other conference, SIGGRAPH provides a unique forum where leaders from film, games, and broadcast cross paths and share ideas with NASA scientists and world-class researchers.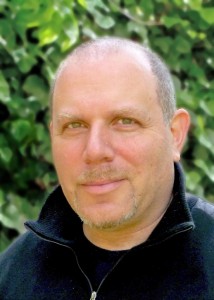 Evan Hirsch
"In both of the Symposiums to date, we had incredibly honest, unfiltered, and foretelling conversations with some of our speakers," says Evan Hirsch, SIGGRAPH 2013 Business Symposium Chair and Executive Creative Director, Engine, Co. 4. "We have worked diligently to create an environment where our attendees and speakers can talk off-the-record, with no-holds barred to make incredibly rewarding connections and build a community of leadership within the industry."
The Business Symposium is a day of dialogues, inspiration and networking for approximately 250 studio leaders and executives in the production and creative communities, investment bankers, lawyers, and various government representatives who want to move beyond the constant disruption happening all around us.
SIGGRAPH 2013 Business Symposium Sessions Include:
Keynote: Disruption in the Battlefield
Over the last 15 years, it is the rare SIGGRAPH attendee who has not been involved in creating content with military themes. Throughout production, the terminology of war and combat is used constantly, and as leaders we constantly talk about aligning objectives, situational awareness, dealing with ambiguity, and adapting to unpredictable conditions. In reality, when things go wrong, as significant as our losses may be, they are limited to shots, sales, and money.
Captain Thomas Chaby, an active-duty US Navy SEAL officer, talks about the reality of developing and training the very best of our military's special operators to be successful in situations where the environments are all but guaranteed to be dynamic and disrupted, and the deadly serious implications of failure. While failures in our production environments may not result in the consequences faced by our military special operators, we can draw on lessons from them on how to lead successfully in fast-moving, hyper-dynamic conditions with limited predictability.
Speaker: Captain Thomas Chaby, Executive Officer, Naval Special Warfare Center
Panel: Innovating Business Models
Despite the major contractions in our traditional markets, competition from foreign markets, and the effects of tax credits that rarely directly benefit content creators, entertainment still lives by the mantra "Content is King". The studios may be releasing fewer tent poles and AAA games but there have never been more platforms, venues, and formats hungry for high-quality, compelling content. These panelists offer their insights on how they will connect with audiences that are enthusiastic yet diverse in how they consume content, how they will monetize it, and where opportunities lie for linear and interactive content creators.
Moderator: Don McGowan, General Counsel, The Pokémon Company International
Panelists: Meredith Amdur, VP Digital Strategy, DirecTV; Phil Ashcroft, Independent Producer;
Matthew Cohen, Director of Business Development, Machinima
Panel: Creative Deal Structures for Growth and Survival
In an environment where creative work is more and more often produced outside the US and acquired for global distribution, business executives need to know the cultural expectations that IP creators bring to the table. How much can business realities enter into creative decision-making, what expectations will creators have for how they will be treated by foreign businesses, and other issues have usually been considered from the perspective of US content going overseas. This session provides valuable insight into the realities that US-based companies face in acquiring content and working with developers, and informs those creative developers by providing some perspectives that their US-based partners will likely hold.
Moderator: Don McGowan, General Counsel, The Pokémon Company International
Panelists: Steve Goldstein, Partner, Stubbs Alderton & Markiles, LLP; Joleen Winther Hughes, Principal, Hughes Media Law Group; Justine Kasznica, Schnader Harrison Segal & Lewis LLP
Panel: The Role of R&D In Production (and Profit)Complex CG behaviors and effects such as crowds, water, fire, and cloth have found their way into most software packages, leading companies of all sizes to the belief that CG research is the domain of universities. This panel explores the notion that if you outsource innovation and rely on the same software as your competition, you are guaranteeing that you will compete on little more than price and date. These panelists discuss how companies large and very small use research and innovation as a key part of their strategy for success and, ultimately, longevity.
Moderator: Carl Rosendahl, Carnegie Mellon University
Panelists: Lincoln Wallen, CTO, DreamWorks Animation SKG; Scott Cronce, VP Technology, Electronic Arts; Joe Alter, Principal, Joe Alter Inc.; Farchad Bidgolirad, Head of Film R&D, Ubisoft Entertainment
Talk: Pre-Visualizing a Road for Financing and Expansion
For most leaders in our community, offshore competition and tax credits have already affected their traditional business models. Meanwhile, for those who want to pivot or grow their businesses, the scarcity of financing has presented an additional set of ever-growing challenges. The Third Floor's Chris Edwards describes his decision to expand the pre-viz company into the Chinese market along with his expectations for that venture and the lessons learned so far. He also explains how his team has turned rapid prototyping into a tool for his clients to raise capital and pre-sell films (and other entertainment projects).
Speaker: Chris Edwards, CEO & Creative Director, The Third Floor, Inc.
To view biographies on any of the participants, please click here.