Following is a brief conversation with Mk Haley (pictured below), SIGGRAPH 2013 Conference Chair from Disney Research Labs, who discusses the vision, goals, and team behind SIGGRAPH 2013.

Background on Mk: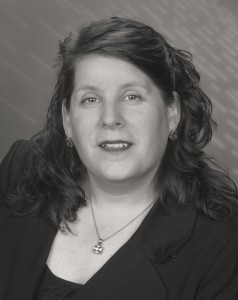 Mk Haley, SIGGRAPH 2013 Chair
Photo credit: Jess Allen

Mk Haley is a Research Producer with the Disney Research Labs, having worked with Disney for 19 years across Imagineering, R&D, Television and other groups in a variety of creative, technical, and operations roles. SIGGRAPH 2013 is her 25th Conference as an attendee and volunteer, primarily contributing to student and educational based initiatives and Emerging Technologies.   Mk has also served as Communications Director on the ACM SIGGRAPH Executive Committee and as part of the Education Committee.
Having taught part-time at Cal State LA in the Design Dept, UCLA in the School of Theater Film and Television, and Carnegie Mellon University in their Master's of Entertainment Industry Management Program, Mk recently completed a three-year term as Full-time Faculty and The Associate Executive Producer of the Entertainment Technology Center at Carnegie Mellon University, and still serves as adjunct faculty to the program.  She has contributed to books on the creative process with Walt Disney Imagineering, and patented work in the area of user interface.
What is your vision for SIGGRAPH 2013?
For SIGGRAPH 2013 we're focused on a high-quality experience across the board. Not only the content we present, but also the entire experience involving the conference:  from the submission and review process to the attendee experience.
The key areas of focus we defined are Community, Service and Delight!  I have worked with the 2013 team of volunteers from the very beginning to consider how to best serve all of our communities. This includes our conference attendees as well as our submitters, jurors, operations teams, and volunteers.  Each of these communities has unique needs and priorities that contribute to SIGGRAPH's success. Thus, we really focused on tending to as many as we could across the board during mechanical bull for sale the entire process to allow each the best potential to thrive.
This easily leads into the "service' idea.  In what ways can we provide an experience with service as a focus?  If there were ever a question about a venue or creative idea, we could go back to "What best serves the community?" and it's pretty easy to pick.
The focus for "Delight" is somewhat difficult to define in words, but you sure know it when you see it.  How is our conference a must-see experience? What experiences or opportunities will you see on-site that just delight and amaze you?  What experiences will make you thrilled you are here?  From training our Student Volunteers with an experienced organizational development and leadership expert to providing the highest level of service to our attendees, and updating our servers to best handle our submission loads, the community will be provided the highest level of delightful service.
Over the past 25 years, you have held various volunteer positions as a SIGGRAPH volunteer, how does this experience as Conference Chair compare?
The Conference Chair experience has an interesting point of view into every single program. You are able to see so many working parts all chugging away at once. It is inspiring to say the least!  I was able to define and select my entire team, which was fun, but  there were so many great people interested in supporting the conference with such a nice range of good ideas that is was a tough choice.  We all bought into the vision right off the bat, so it's great to see this giant machine headed in the same direction.  It's also staggering to realize how much work each venue chair and their team has put into each program, and then multiply that by our entire scope.  Amazing!
I don't know if the general public realizes the scale of this entire venture.  That surely was a surprise.  The total number of talented people interested in supporting the conference, anyway they could, with thought provoking and new ideas was a delight!
Editorial note: For a full list of the committee, click here.
What can attendees expect this year?
Attendees can expect a real sense of focus for our venues this year.  Many had specific calls that encouraged a point of view to be expressed in the submission which will result in excellent bodies of work for the attendees to enjoy and get inspired by.  For example, the Emerging Technologies venue has always celebrated and explored a wide range of interactive technologies, from robotics and displays, to sensors and input devices.  This year Dylan Moore, our chair, has encouraged submissions with a focus on "Assistive Technologies". This has encouraged a lot of outreach and consideration to medical devices, educational tools, and other non-traditional communities of research for us.  I am excited to see the results.
Our Art Gallery chair, Victoria Szabo from Duke University, has challenged the submitters to consider scale in her call for the venue titled, XYZN:Scale.  Digital work has the unique opportunity to explore scale, perhaps more readily, and submitters are encouraged to develop and submit work that celebrates, questions, and explores these challenges and opportunities.
What is important to know about Anaheim, California as a host city?

Anaheim is only 30 miles south of downtown Los Angeles, so it is convenient for many of our attendees already located in Southern CA.  SIGGRAPH has not been to Anaheim since 1993, and wow has it changed!
The convention center had a massive re-design and expansion, with both technology upgrades and thoughtful space design considerations that will really support our goals at the conference. They now have the largest exhibition show floor on the West Coast, and have a focus on easy access to meeting rooms.
There are fantastic meeting spaces, for formal and informal interaction, and gorgeous exterior spaces as well. The local area has also gone through some major expansion, with a second park, Disney's California Adventure, added to the Disneyland Resort, and an upscale dining and retail district developed as well.
All of our conference hotel selections are within walking distance to the convention center, and public ways are all lush and landscaped areas that you will enjoy strolling through.  The city has really collaborated between local services and attractions with their convention and meetings teams to support easy connections across work and play.
How is the SIGGRAPH conference trying to remain relevant?
With the addition and growth of our Mobile and Gaming focus areas, we are really connecting with all of the research, educational, and production areas that our industry is exploding in.  We will also welcome back the recently formed Business Symposium, a forum for the business leaders in our industry to connect and develop a community that supports not only their strategy directly, but also encourages the support of their team members participation in the conference.  With our demographic changing to include both senior leaders in the industry and more attendees who are just beginning their careers, we are actively engaging in social media and other formats that best speak to all of our attendees.
What are some of the things that will be happening at SIGGRAPH 2013 that you are personally most excited about?
I am very excited about the SIGGRAPH University proposal that our Courses Chair Paul Strauss from Google, Inc., initiated. It has greatly taken off beyond this conference and into other organizational-related concepts.  Paul is working with contributors who are not only subject matter experts, but also have experience in online education. The goal is to present and share a few of our foundation level offerings this year, for free, online, to anyone after the fact. This will start a cycle of our conference extending far beyond the one week, in one particular place.  For example, next year's attendees can prepare themselves with introductory content, and then arrive onsite ready to hit the more advanced topics.
By sharing content our attendees have always shown a high interest in, especially in the forums they are familiar with (in this case our ACM SIGGRAPH YouTube Channel), we can extend our impact and develop relationships with the community that reflect the evolution of technology and educational models.
I am also very excited about the great juries our teams have pulled together, in particular the Computer Animation Festival, chaired by Jason R.M. Smith.  His world class collection of animation masters from around the globe (and each viewing the work from their own lens, simulation, anime, independent, large studios, etc.) will provide our attendees with the best of the best across the board, because there is such diversity in the process.
What changes (if any) should attendees expect this year?
I am thrilled to extend the interaction opportunities for our Exhibitors from the show floor and tech talks to the beloved SIGGRAPH Fast Forward model.  A staple of the technical papers community and a highlight of the conference every year, this fast and fun forum provides a high level sampling of each paper being presented that week.
By inviting our Exhibitors to feature their highlights in a similar forum, a few seconds per presenter, we are connecting our attendees very quickly with information that will help them direct their focus on the show floor and, we are allowing our Exhibitors the opportunity to have the  undivided attention of the attendees. We are also excited to integrate the feedback we received directly from our attendees last year into programs this year.
Our teams turned around the survey data quickly and we are focusing on what our attendees told us was of the highest priority to them, as well as of most interest.  In particular, our attendees will enjoy more hands-on training. Our Studio Chair, Patricia Clark from Arizona State University, is partnering with industry and her subcommittee to offer full slates of workshops that allow us to serve a larger percentage of our audience than we have in the past with directly transferable skill sets.
How do you define SIGGRAPH's target audience?
Our audience are key stakeholders in the community, those driving research and business forward for the past 40 years.  The respect between our contributors and attendees is mutual, and a fluid relationship that has the target audience moving between attendee and content creator from year jumpers for sale to year, or even minute to minute. For the 2013 conference, I am defining our target audience as one that is purposely engaged with each other. From our Educators and Artists, to Researchers, Students, Production Professionals and Business teams, our audiences do not live in silos, they actively engage across disciplines and the end result has been our staple for success from year to year.
What characteristics/backgrounds were you looking for when selecting your 2013 conference committee?
I was looking for a team that had very specific ideas about how they wanted their individual venues to develop  as well as a passion for the conference and organization as  whole. And then I stood back and let them do it!  The team is highly interested in not just their venue or year, but in laying the foundation for ideas that will take a while to fully develop.  They partnered really well with the years on either side of them, for a future bigger than just any one team could pull off.  I was also looking for a diverse set of volunteers who could all contribute from not just their area of subject matter expertise, but also from different communities, life experiences, and history with the conference itself.
Editorial note: to view the committee, click here.
What advice would you give someone who has never been to SIGGRAPH before? 
SIGGRAPH is a glorious amalgamation of high quality content across several slices of the computer graphics and interactive communities. It can be intimidating to try and sort through all the offerings we have.  A plan of action is always your friend.
We will continue to provide suggestions based upon a particular focus area, with our teams poring through all of the accepted content and preparing suggested sessions and content for gaming, animation, research, education, etc.   Often, the most rewarding experiences for our attendees are when they venture off their presumed path.
I highly encourage participation in offerings that may not directly align your areas of interest, these intersections are where our unique magic most often lives.  Also, plan a lot longer for walking from point A to point B than you presume you need, and be prepared to say "Hi!" to strangers.  The intersection of people is one of our highest values, and you want to be sure to allow these intersections and opportunities to thrive. You will be delighted at how easy barriers to conversation and ideation fall away during SIGGRAPH, especially if you go after it.
As an industry expert and long-time SIGGRAPH volunteer, what keeps you professionally motivated? 
I get to work with some really amazing people; smart, fun, inspiring, accomplished, mentors, mentees, from all over the world. It's a uniquely collaborative culture that allows not just technologies to be shared, but also allows people to easily share their expertise and time with each other.  The thrill of these intersections makes every day motivating, different, and challenges me to give back as much as I have been given.