Courtesy of The Mill
In SIGGRAPH 2020 Production Session "More with Less: The State of the Art of CG In Advertising", panelists from three leading studios presented perspectives on computer graphics in advertising: MPC, The Mill, and Method Studios. Here, we sit down with each studio once more to continue the conversation and expand on questions from the audience.
SIGGRAPH: Talk a bit about what inspired the idea behind your cross-studio Production Session, "More with Less: The State of the Art of CG In Advertising".
John Likens, Method Studios (JL): From the outside, it may seem that our three studios are doing fairly similar work in terms of VFX for the advertising world, but artists within each company will approach each project from very a different perspective and using different tools and techniques. We thought it'd be interesting for the SIGGRAPH audience to hear about some of these differences and find something inspiring they can hopefully apply to their own workflows at the same time.
Todd Akita, The Mill, and Jimmy Gass, Epic Games (TA & JG): Since most of the work that we do is for commercials, the title of the session was basically our job description. Since we've seen a number of people migrating from the VFX side towards real-time work, it made sense to talk about how those tools have become a larger part of what the studio does. 
SIGGRAPH: For readers who were not able to attend your session, can you share some background on the projects you presented?
JL: Like most of our work, we have to go through a pitch process to get clients on board with our creative solution. It's during this phase that we get to do a deep dive into the world of the characters and research the culture of the story. This is the single most important part of the approach to creating a successful title sequence because it allows you an understanding of the show and enables you to generate the most appropriate creative ideas for the show. We knew early on that we wanted to feature some Bruce Lee-esque, high-energy martial arts combat shots. To execute this, I developed a technique of using motion-capture data of real kung fu movements, simulated cloth dynamics on top of the animation, and dimensionalized all of the paint strokes to accentuate the close-quarters combat moves. Additionally, we were able to heavily stylize photography assets from the show itself, and bring them to life with animated painted texture elements in comp.
Jessie Amadio, MPC (JA): Projects like "Dick's Sporting Goods: The New Kid", "Virgin Australian: Up, Up, and Toupee", and "Hennessy: The Seven Worlds" are all spots that predominately rely on CG to tell a story. With limited reliance on live-action talent, using unconventional CG characters, full CG environments, and full CG humans allowed for engaging creative narratives that could survive the limitations COVID-19 places on production.
TA & JG: We chose the Monster.com ad as the banner for our talk [within the session] since The Mill had delivered work for that same client using both real-time and offline CG techniques.
SIGGRAPH: Are there special considerations with commercial workflows that are different from VFX/animation workflows for film and TV?
JL: I think the line has definitely blurred between workflows for film vs. commercial projects. These days, the design and VFX software is so accessible that you just need to make sure you're working with the right tools to realize the creative in an efficient way.
JA: While many of our tools and workflows are the same as in film, the main difference in advertising is adapting to shorter schedules and smaller budgets. Since film-quality VFX is anticipated in commercials — but is created on a shorter time scale — it's important to prioritize the details that will really sell the shot and move on quickly from everything else. For example, achieving the perfect skinning of a character's armpit won't pay off nearly as much as adding water droplets to a character's eyes in a close-up.
TA & JG: In commercial production the timelines are aggressive and the turnarounds are pretty quick. Sometimes the schedule has forced us to use real-time rendering since there simply was no other way. At other times, the commercial may have been for a game. For those, it just makes sense to use the game engine instead of redoing a bunch of work to render in a software renderer, and then trying to make it look like the game. Our real-time setups are pretty different than our VFX setups in that they're usually local machines running Windows, whereas our VFX setups are Linux machines that are wired to a fairly extensive cloud and server infrastructure.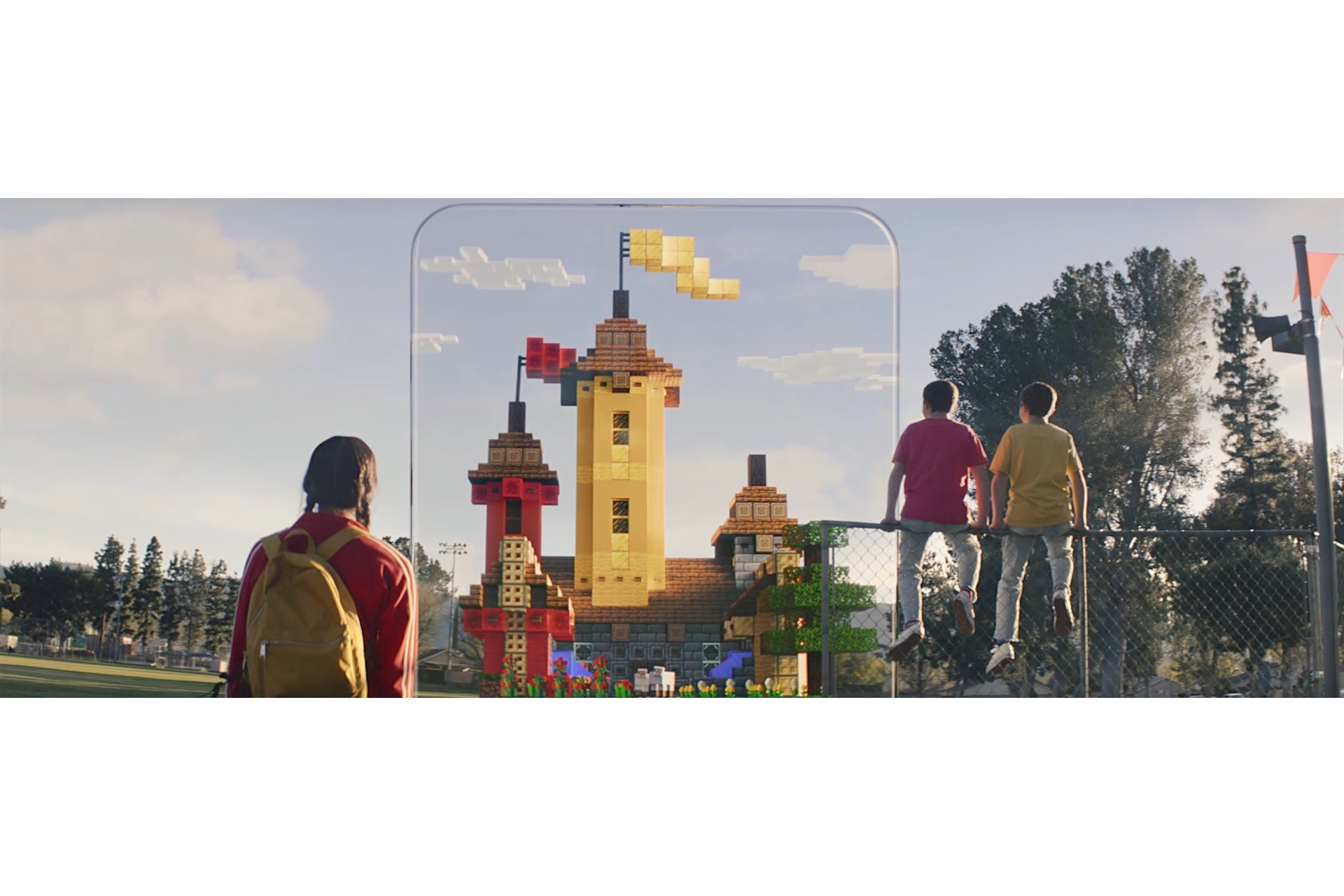 SIGGRAPH: Talk a bit about the pitch process. How are the VFX teams and artists involved in the ad pitch.
JL: Like all of us in the creative industry, I get most of my work from pitching creative ideas and original concepts to clients who need a solution. In terms of my approach to pitching, our clients love to feel like they are choosing the best creative from a variety of different options. We approach the pitch different for every client, but more times than not, we try to present creative that covers what the client might expect to see, which is what they think they want. However, at the same time we try to surprise them with creative that they certainly hadn't thought of yet, and aims to be actually what they need. To pitch high-level creative, and win jobs, you definitely need to be making use of the right tools.
At Method we are working with state-of-the-art design and 3D software that allows us to realize our ideas at speeds that even a few years ago was thought impossible. With the advancement of GPU-enabled render software, render engines like Octane and Redshift paired up with high-powered graphics cards, we're able to get the ideas out of our heads and onto the screen with far fewer hurdles to jump and less technical limitations to overcome than ever before.
I'm sure there's many of us out there that remember the not-so-distant past, when simply moving a light in our CG scene and then having to wait 10-15 minutes just to see the result … painful memories.
By embracing the latest technology and tools available to us, we're not only able to show clients a lot more design options and style frames, but we're also able to basically "bring it to life" for them — all in the pitch phase. We often aim to provide our clients with a test that is so advanced, they will truly be able to see how the final product could look.
TA & JG: Most of the pitching for linear ads is handled by our creative directors and our design team. If we do need to do a test, then CG may get involved, but that's more the exception than the rule. For real-time/experience work it's a different situation since we're often asked to deliver something for which there isn't a pre-existing model to point to. And, in that case, again, we lean heavily on our creative directors to communicate their intentions with the support of our design team.
SIGGRAPH: Let's get technical. With the ability to rapidly put ideas into practice using real-time tools, like Unreal, do you find traditional production planning steps (concept art, storyboarding, etc.) are less important to your processes? Or, do you find those phases are still important to the overall creative leadership for your teams?
JL: In my experience, the more I can communicate to my team and my clients the overall idea and picture of what we're making, the better the result. A lot of times artists get tasked with a small piece of a bigger whole, and don't fully understand how it fits into the larger production. I try to avoid that by making sure there's plenty of style frames and storyboards to refer to. These days, the approach to making those boards has changed a bit because we can more or less realize them right in the 3D software (if it makes sense to do it that way). Occasionally we'll hand draw the story beats, but more times than not I will design most of the shots in the film as style frames to keep the team visually aligned and on track. So, to answer the question, yes! Still very important to the creative process.
JA: Traditional production planning is still extremely important despite the move to real-time pre-vis tools. Since the virtual world still needs to be built before the virtual production can happen, concept design and storyboarding ensure that the director, clients, and post companies are all on the same page, and the appropriate library of assets are aggregated. The virtual shoot itself benefits from this planning, especially storyboards. Artists can pre-set scenes before a live session with the director and producers can plan an accurate virtual shooting schedule to keep everyone on track. All forms of planning help ensure the process is time and cost efficient.
TA & JG: [Agreed.] Planning remains important because even with better tools we generally get even less time to do the work than we used to, and are also expected to deliver more than we ever did before — so, if anything, planning becomes even more important. Real-time work can be just as front-heavy as offline VFX, if not more so. And, while you do have the benefit of it being a fairly direct process, it doesn't necessarily mean there's any less work to do.
SIGGRAPH: To borrow from the audience during your session, what is the future of production and collaboration post-pandemic?
JL: Looking ahead, what I'm anticipating most in the near future is the more-accessible version of true virtual set production. Up until recently the required tech wasn't quite ready. Massive LED walls, real-time render engine tools, and camera tracking tools, all working perfectly in sync together, just wasn't quite up to production level standards. Based on what we've all seen come out of LucasFilm and ILM with "The Mandalorian" … all that has changed. We're now at the point where we can do live, in-camera visual effects. While we don't all have "The Mandalorian"-size budgets to work with, eventually this tech will become common place; and it needs to be, especially if we're going to be dealing with a world in which travel restrictions are in place, social distancing is required, and advertising budgets keep shrinking year after year.
Instead of flying an entire production crew out to the Mojave Desert to get the desert landscape shot, you can just build a small, sand-based foreground set, design your desert landscape in unreal, and manipulate it in real time on set, to get the perfect interaction lighting and in-camera background, faster than ever before. At so much less cost than it would take to do it for real.
JA: Current remote conferencing and screen-sharing tools have allowed us to collaborate on a lot of big projects this year and, despite the drawbacks, studios and artists have both seen exciting potential in a partially remote workforce. However, I think the next step will be for studios to develop more VFX-specific collaboration tools that make for a smoother user experience, especially when it comes to jointly reviewing work and replicating the learning and sharing that happens when you are physically near your team.
TA & JG: The future is now, and what is amazing is that everything was right under our nose the entire time — the pandemic only forced us to change whether we were ready or not. It triggered a cascade of changes in work culture, how people interact, communicate, and collaborate. And, (as it has always been) those who can adapt the quickest stand to gain the most.
SIGGRAPH: Share a favorite SIGGRAPH memory.
JL: 2020 virtual SIGGRAPH certainly was interesting. While it was a shame not to be able to travel to D.C. to meet everyone in person, I was still excited to be invited as a speaker.
The best part for me was to watch the number of participants in the Zoom window count up and up during our presentation. I was shocked to see around 500 people dialed in for the session!
SIGGRAPH: What advice do you have for someone looking to submit to a future SIGGRAPH conference?
JL: Keep it interesting! We could all use some solid inspiration these days!
TA & JG: There's a story inside of everything, and as a storyteller you have the advantage of being able to set up the questions you'll supply the answers to. It's a bit like a magic trick, where setting up the expectations a certain way creates the perfect backdrop for the unexpected.
Select Production Sessions are still accessible to virtual conference registrants through 27 October. Learn more.
---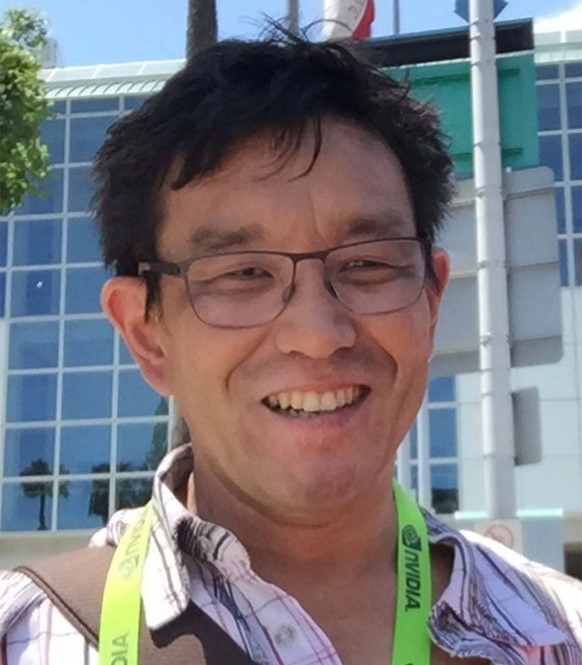 Todd Akita is an FX Supervisor in The Mill's New York office. Originally from a fine arts background, he began his 3D career using Alias Studio and Softimage 3D in the mid-90s. In 2015, he joined The Mill's New York office, where his team specializes in the simulation of natural phenomena for VFX in commercials.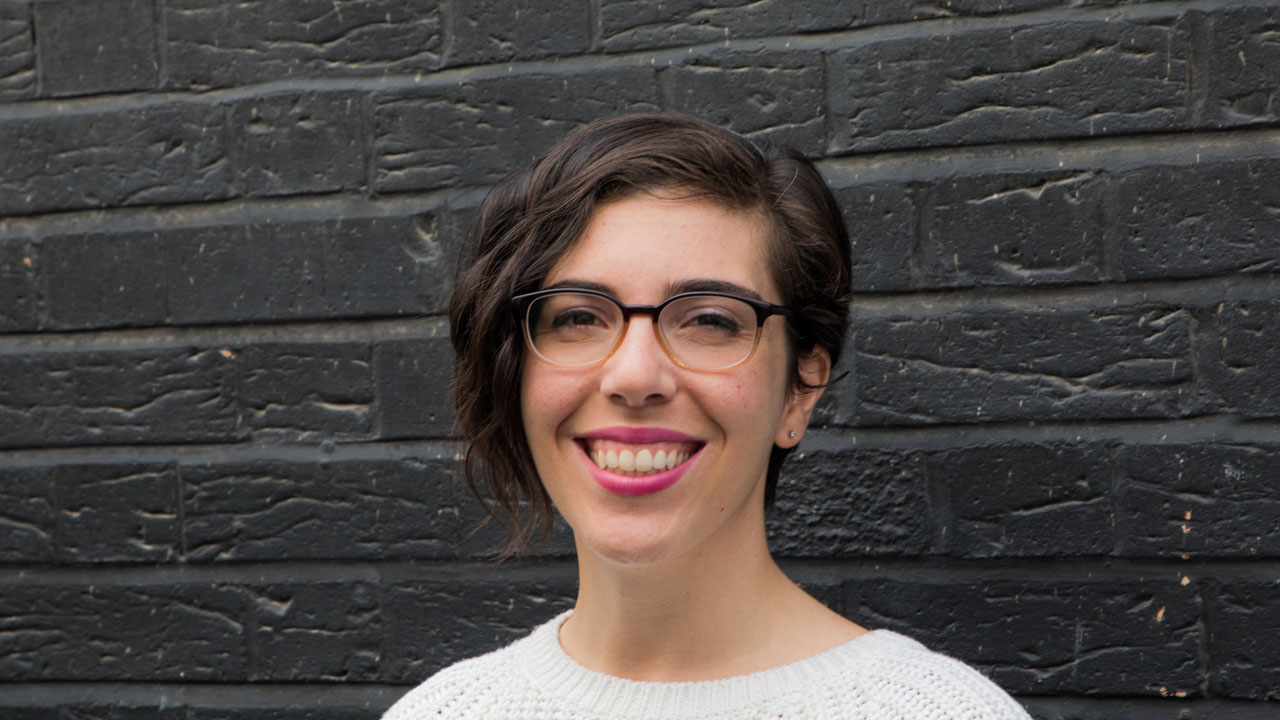 Jessie Amadio is CG/VFX supervisor with MPC. After graduating from Drexel University, Philadelphia with a degree in Digital Media, Jessie's VFX career began in California (USA). Starting as a runner at MPC LA in 2010, Jessie quickly rose through the ranks, before crossing the pond to join the world-class VFX team in London, and then moving to the New York studio, after also spending time with MPC's Bangalore team. Now, Jessie's work is widely recognized across the industry. Her impressive portfolio includes groundbreaking creature and character work, such as the multiple award winning 'Bam' from VW's 'Born Confident', John Lewis' 'Buster the Boxer' and the highly acclaimed John Lewis 'The Boy and the Piano' featuring John Elton throughout the years.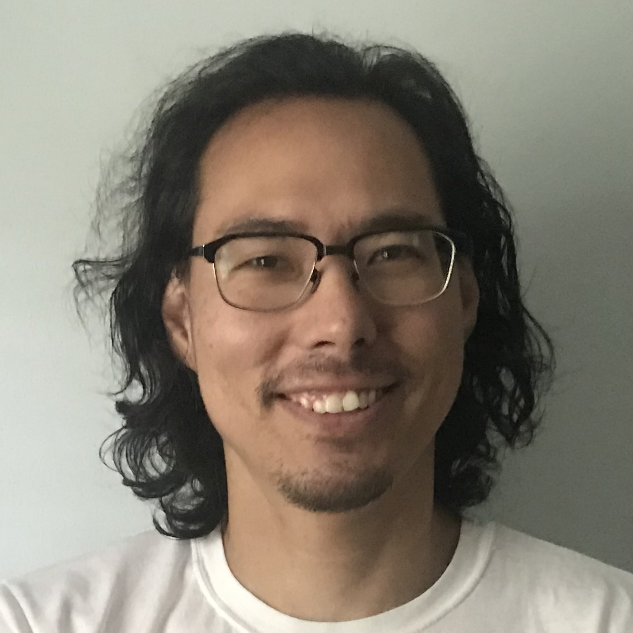 Jimmy Gass is a Senior Technical Artist at Epic Games. Previously Head of Creative Tech at The Mill New York, his path has taken him through being a painter, a motion graphics designer, an FX artist, and now into the world of real-time graphics. He is excited to be working on a pioneering team dedicated to empowering artists, and sees the emergence of real-time graphics as an inevitable culmination many decades in the making.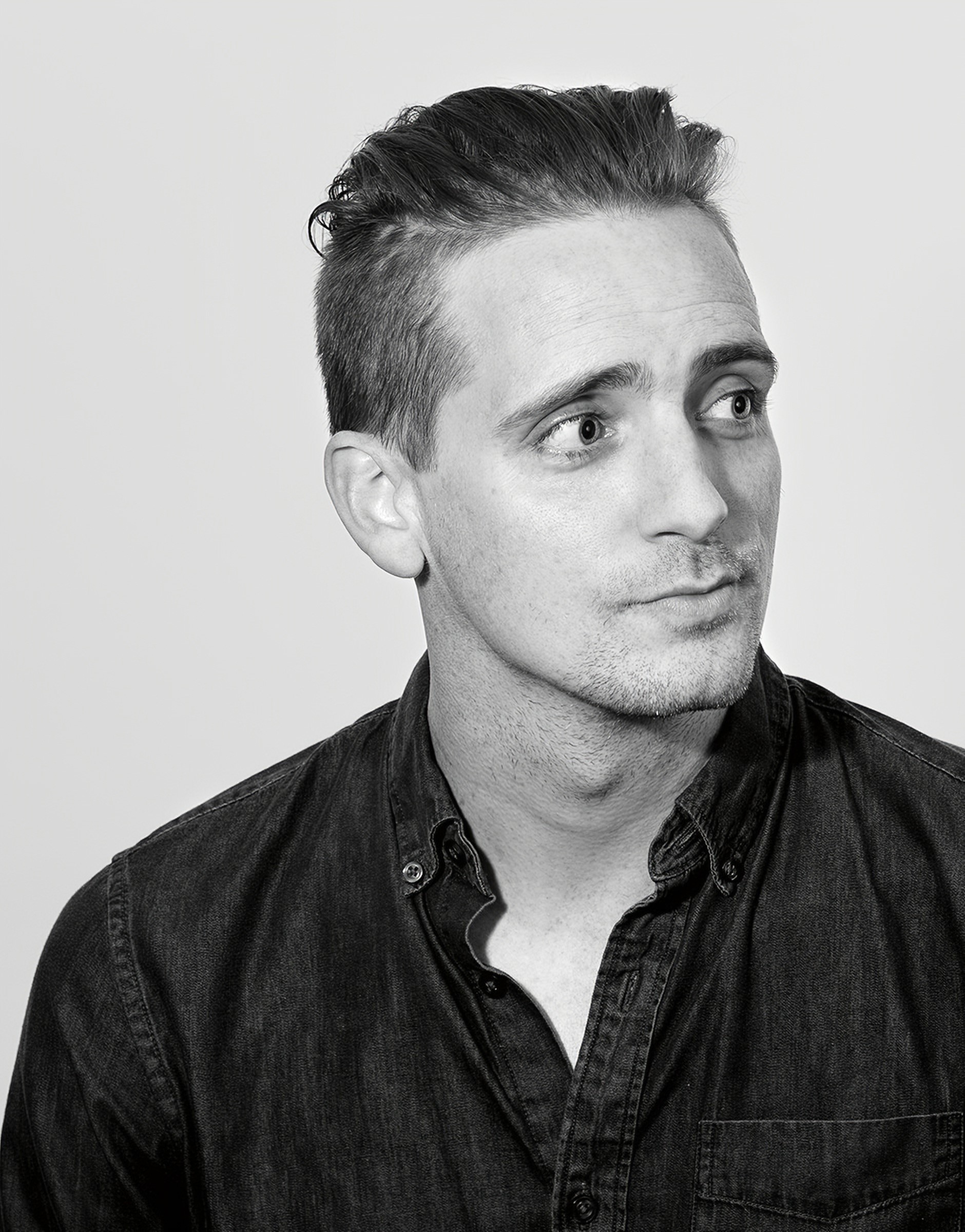 John Likens is a multidisciplinary director with a focus on design and animation for film and television. Recognized with winning an Emmy Award for Outstanding Graphic Design and Art Direction, a SXSW Title Design Award, and a spot on Shots' Rising Stars list, he's well known for crafting memorable visuals. John started his career in New York creating stunning motion graphics for commercial, film, and gaming clients. His passion for film has led him to design cinematic title sequences for "Deadpool 2", HBO's "The Night Of," Cinemax's "Warrior," "The Twilight Zone" for CBS, FX's "Taboo," and the award-winning titles for Netflix's "Godless," among others. Before Method, John worked as a freelance designer and art director in many top New York design studios.