"Captain Marvel" Main Title Sequence by Elastic. © 2020 Marvel. All rights reserved.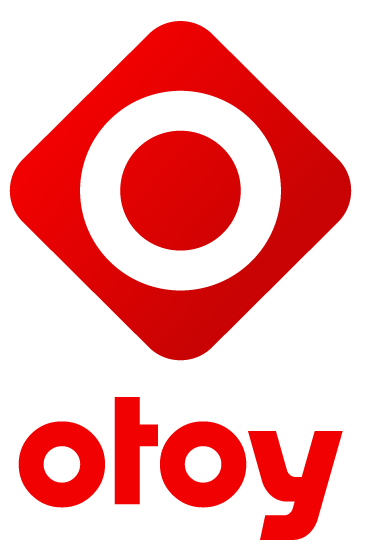 Sponsored content from OTOY
Although the COVID-19 pandemic has changed how we connect, we are still extremely excited to share our technologies with you as we look to build towards the next decade of GPU accelerated immersive media.
On behalf of the OTOY team, we hope you are staying safe with your teams and families, and are very much looking forward to meeting again in person. While this spring and summer has been a difficult time, we believe the post-COVID world will present enormous opportunities for all of us here in the immersive media community to redefine how we tell stories and connect with one another. And, as we look to build the media of tomorrow, we wanted to share an update on OTOY's efforts this year, summarizing our major milestones as well as giving you a look at our plans for the second half of 2020. We hope you were able to stop by our virtual booth (you can still check it out from the Exhibition section in the virtual conference platform!) during SIGGRAPH 2020 and chat with our team to learn more about our recent releases and technologies. 
This spring, OTOY released OctaneRender 2020 — with 2-3X OptiX 7 RTX ray tracing GPU hardware acceleration and a host of powerful new features including: Fast Spectral Random Walk SSS Skin and Spectral Universal Hair Material, C4D Native GPU Noises, and LiveDB OSL Procedural Shaders. OctaneRender 2020 builds on OctaneRender's decade of real-time rendering advancements with further improvements to AI Spectral Volumetric Denoising, AI Light, NVLink, and Out-of-Core Geometry support. As part of the OctaneRender 2020 release, OTOY introduced OTOY Sculptron™, a new standalone temporal real-time GPU mesh-based sculpting toolset, and EmberGenFX, a revolutionary, GPU-based real-time simulation system co-developed with JangaFX. Both EmberGenFX and OTOY Sculptron are available to all current OctaneRender subscribers via one of the 20 fully integrated OctaneRender DCC integrations, including Maxon Cinema 4D, SideFX Houdini, Autodesk Maya, Unreal Engine, and Unity 3D. 
After completing development of OctaneRender 2020 in July, OTOY was thrilled to release Octane X for macOS, bringing industry-leading, unbiased, spectrally correct GPU rendering to Apple artists natively on the Mac Pro, MacBook Pro, and iMac Pro. Octane X is completely rebuilt from the ground up using Apple's Metal Graphics API, and fully optimized for performance on AMD Vega and Navi GPUs — with the industry's fastest OctaneBench score ever recorded for a single-board graphics card. Octane X is fully compatible with macOS Catalina and will be available for free for new users on Macs with the release of macOS Big Sur coming this fall to all new users activating Octane X on 2019 or later models of Mac Pro, iMac, and MacBook Pro running macOS Big Sur. 
Finally, OTOY released the RNDR Network this spring, giving OctaneRender users access to thousands of decentralized GPU rendering nodes. RNDR features an enterprise tier with secure Trusted Partner Network (TPN) certified GPU cloud rendering nodes on Azure, Google Cloud, and AWS. RNDR also features a decentralized tier, allowing users to effortlessly scale rendering jobs on the near unlimited, massive processing power available on decentralized GPUs. All current OctaneRender subscribers and Box License users with a maintenance plan can access RNDR at rndr.otoy.com. If you are interested in joining RNDR as a node operator, complete the RNDR Interest Form.
As part of the RNDR launch, we provided a long-term overview of the network roadmap in a GTC Digital talk accompanying the release. The major announcements included planned Arnold Standard Surface support, which will allow RNDR to process GPU-based Arnold rendering jobs, as well as the release of a RNDR SDK that enables creators, artists, and developers to build and publish services on RNDR. RNDR modules can be authored in GLSL and C++ — all inside Octane just like OSL/Script nodes — and the RNDR Binary linking system will be used to securely publish commercial RNDR modules. The RNDR SDK will be released later this year. Check out our virtual booth if you are interested in learning more about leveraging the RNDR network. 
OctaneRender 2020, Octane X, and the RNDR Network were all milestone releases for OTOY that were the culmination of years of research and development. They also pave the way for our upcoming roadmap, which brings cinematic graphics to real time on any device and for any application. At SIGGRAPH 2020, we showcased a first for OTOY — Brigade  Engine 60-fps real-time path-traced volumes on NVIDIA RTX cards, featuring real-time volumetric rendering quality at near parity with offline rendering. We were also excited to share about our upcoming Arnold Render standard surface as well as USDZ and Hydra Render delegate support, which allow us to create interoperability between more tools across 3D workflows. And, we plan to continue to expand the RNDR Network as well as launch the RNDR SDK in order to enable third-party developers to leverage the network to build new 3D microservice. 
In our talks throughout SIGGRAPH 2020, we discussed the roadmap previewed at GTC Digital and provided an in-depth look at the new "Lighting and Geometry" and "Material and Shading" roadmaps. For geometry, we are focusing on combining the best of texture and vertex displacement, while our plans for material and shading improvements include procedural OSL trace sets, OpenColor IO support, material layer operators for Polarized Lighting, Fluorescence, Phosphorescence, and, finally, native USD support.
Although the COVID-19 pandemic has changed how we connect, we are still extremely excited to share our technologies with you as we look to build towards the next decade of GPU accelerated immersive media.
---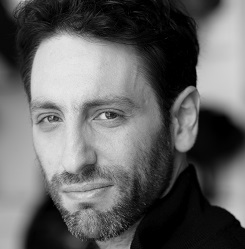 Jules Urbach is the Founder and CEO of OTOY. He sets the strategic vision for OTOY, and is the chief architect of the company's technology roadmap. He is widely hailed as a pioneer in computer graphics, streaming, and 3D rendering, with over 25 years of industry experience. Recent OTOY milestones include: the release of OctaneRender 2020 with industry leading 2-3x RTX raytracing GPU hardware acceleration; the launch of the RNDR Network — OTOY's distributed blockchain GPU compute network and 3D marketplace; and the release of Octane X for macOS, bringing the leading unbiased GPU renderer to millions of Mac users powered by Apple's Metal graphics technology. Prior to OTOY, Jules created the web's first 3D video game platform and licensed the software to Macromedia, Disney, Warner Brothers, Nickelodeon, Microsoft, Hasbro, and AT&T.