© 2020 Twentieth Century Fox Film Corporation "Spies in Disguise"
An insightful deep dive into efficiency and collaboration, SIGGRAPH 2020 Talk "Fifty Shades of Yay: A Multi-Shot Workflow from Design to Final" covers the making of "Spies in Disguise" and explores what can be accomplished with unconventional workflows and trust among team members. We connected with presenters Dave Quirus, Matt Roach, and Matt Wilson to learn more about their unique process, advantages to breaking the traditional molds of production, and challenges along the way.
SIGGRAPH: Talk a bit about the process for developing your virtual, on-demand Talk. What inspired you? How was it different from planning for past SIGGRAPH Talks?
Matt Roach (MR): When Dave Quirus and Matt Wilson approached me about putting together a Talk for SIGGRAPH about the "Fifty Shades of Yay," my first reaction was that there isn't anything technically ground-breaking about my simulations. The previous production Talks I have been a part of always had something outside the box or unique to the effect elements themselves; however, Matt W. and Dave correctly anticipated there would be interest in our workflow over the effects. Preparing for a presentation that didn't invite criticism of my mathematics or software choices was much less stressful than in previous years.
Dave Quirus (DQ): Workflow and methodologies aren't always the first things that grab folks' attention when putting together a Talk for SIGGRAPH. We've all presented in the past and, most times, it's typically about the unique set of elements or shots that we highlight on screen. However, after the three of us sat down with a few cups of coffee, we couldn't help but come back to how fascinated we all were by the process itself. While we certainly love the work we were able to complete, it truly was this tight-knit group coming together and figuring out a way to accomplish a series of challenging goals on a tight deadline that spoke volumes to us — no pun intended. That's what production is all about at its core, right? This is our "day-in-a-life-of" moment: multi-skilled collaboration while pivoting existing workflows to cater to new demands.
The biggest change in planning for this year was everything that came after our submission was accepted. We were so used to being able jump into an office space to develop the content and structure together, but with everyone in quarantine, it was a challenge finding the best ways to create a natural flow for the Talk. We also had to achieve this natural rhythm despite having to record each of our sections separately, miles apart from one another.
Matt Wilson (MW): To both of your points, this was not only a strange year, but also an unusual topic for us. We were extremely proud of the work and the way we worked together, so we wanted to get it out there. For me, SIGGRAPH content tends to lean towards one of two sides: anecdote or science, and while I personally was impressed by what Matt R. and Dave accomplished, I knew that they were a bit skeptical about how it would be received. Though it may not be a novel technique, I still want to pat them both on the back for how well it was executed! We all thought this execution of the shots was going to be a whole lot more painful than it ended up being — that's the other part I'm really proud of, which falls into that anecdotal category.
I'm thrilled we get to share with everyone our experience working together on this movie. It was one of my favorite collaborations on the film. Plus, these guys have always been great to work with, and you can never appreciate great co-workers too much!
SIGGRAPH: Let's get technical. What was the biggest challenge? Can you describe your approach to creating the billions of multi-colored voxels?
MR: Most of the early development work on this effect was trying different variables for the simulation of the element: Should it explode out? Should it have trails? How buoyant should the element be? Once the color advection portion was worked out, it was a lot of fun giving each simulation variation a different color so leads and directors could easily distinguish between them. Volumetric simulations have been a boring gray for so long that it was fun to add some color to the weekly FX reviews.
DQ: Right from the get-go, we knew some of the limitations in front of us: Our ram, CPU sim times, and data footprint requirements would not have supported a bespoke hero column generated one at a time across the entire set. So the method we ended up using was, in fact, the original goal we set out to pursue. Along the way, we learned how incredibly flexible and accommodating the directors and production designer were to reviewing our work across each visual level of refinement. They completely understood what we were putting in front of them at these various stages and, in return, instilled a strong sense of trust in the process.
SIGGRAPH: How did you benefit from breaking away from "traditional" methods?
MW: A lot of emphasis is typically put on the generation of the data. And, when it comes down to it, we use all kinds of tricks in lighting to render the data as quickly as possible. For the past few years, with processing power growing and the rendering algorithms getting better and better, we were able to render it "right" and know that we could get it done.
In the past, shots would take hundreds of hours per frame with a fraction of the detail, and in those cases, you usually only get a chance to tweak the shot a few times. What made this particularly beneficial for me in breaking from that "traditional" method on the lighting side was that the studio trusted us to make some important decisions on how we were going to get these pixels onto film. Since we could leverage the strength of Mantra and mix the layers in, I could essentially light interactively and run several iterations a day. I really liked that!
SIGGRAPH: How do you anticipate your new method will influence future projects in development?
Group: There's always going to be that one-off shot or a sequence-wide element that has to hit a particular look that's unique and intentional without having the convenience of dedicating months of R&D behind it. This kind of rapid-prototype mindset is a cultural change, and we're already seeing it play a large role on our current film in production. Due to its unique show style, maintaining that culture and mindset is so incredibly important, and we're all extremely excited to share it with the world in 2022.
SIGGRAPH: What takeaways can attendees expect to walk away with from your virtual presentation?
Group: We're hoping our presentation inspires more of these tight-knit collaborations across all of the teams out there in various productions and studios. A small handful of broadly skilled people can really spark innovation once allowed to pitch non-standard workflows.
To that point, we were diligent with presenting the problems to our supervisors at the beginning of the work. We communicated a lot throughout the process and were always providing realistic solutions. I think that was a big part of their confidence in us to complete the shots as a unit and just let us handle the rest from there. Communication is so key.
At the end of the day, artists and TDs should share a passion for pursuing these moments where they can run with a strong idea and are motivated to execute it thoroughly.
SIGGRAPH: Share your all-time favorite SIGGRAPH memory.
All: Where to begin? There's so many great memories! Of course we love attending the production Talks of our neighboring feature animation studios, and the Birds of a Feather program has always been a fantastic experience to get to informally know a group of folks from all over the world.
The in-person celebrations after hours at studio and vendor and conference social mixers are also such a great way to end a day, as well as seeing the fringe tech developments, floor demos, and VR/AR evolution first hand — even vendors pairing up with artists to do Talks and hold sessions like Houdini Hive.
All great stuff!
SIGGRAPH: What advice do you have for someone looking to submit to Talks for a future SIGGRAPH conference?
All: Consider partnering up with someone from another discipline across the aisle. When multiple perspectives come together, you tend to have a stronger and more captivating submission. We love seeing unique combinations of folks collaborating with one another and bringing something fresh and exciting to the table.
Want more Talks content? Enjoy on-demand SIGGRAPH 2020 sessions, including this one, through 27 October.
---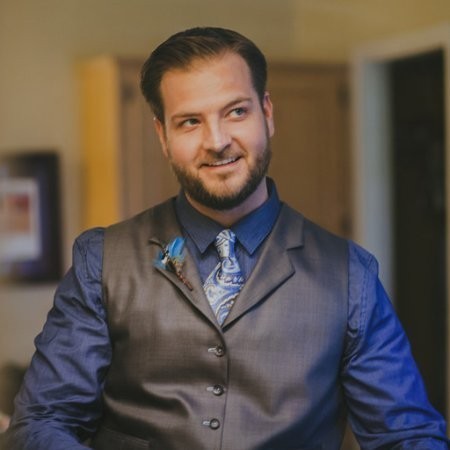 Born just outside of Philadelphia, Dave Quirus has had the pleasure to live and work in eleven different cities across three different countries. He received an undergraduate degree in Computer Arts from the Savannah College of Art and Design and has past production experience in effects, lighting, compositing, and stereography for both feature animation and live action films. Currently with Blue Sky Studios as an FX Supervisor, this will be his fourth time presenting a SIGGRAPH production talk.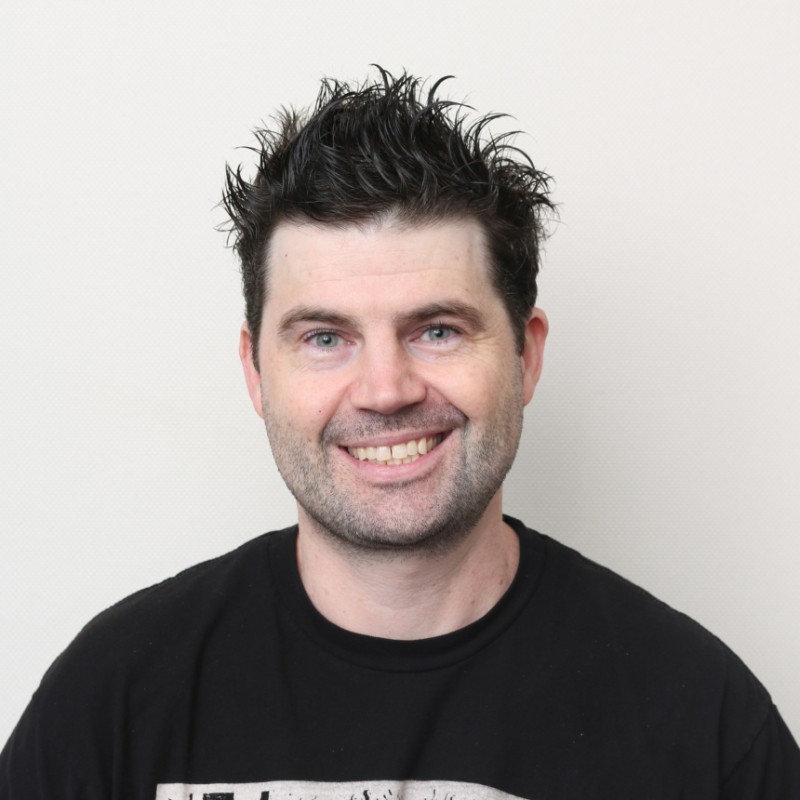 Matt Roach is from Dallas, Texas, where he went to undergraduate school at Southern Methodist University, double majoring in mathematics and computer engineering. He received his Master's degree from Texas A&M University in visualization sciences, and immediately began working at Blue Sky Studios as a technical assistant on the film, "Robots". Besides a brief stint at Industrial Light & Magic in 2007, he has been working at Blue Sky ever since. He has previously given SIGGRAPH Talks on his work for the films "Ice Age: Continental Drift", "Epic", and "Ice Age: Collision Course".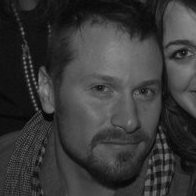 Matt Wilson recently returned to Blue Sky as a lead in lighting and compositing, after spending several years as a creative director in commercials at CHRLX in Manhattan. During his prior round of employment at Blue Sky he had been the architect and lead of the skies department for "Ice Age" 3 & 4, "Epic", and "Rio" 1 & 2, in addition to a senior lighter and lead comp/matte painting artist.