photo by Jim Hagarty © 2019 ACM SIGGRAPH
The SIGGRAPH Student Volunteers (SV) program is designed to give students a front-row seat to the computer graphics and interactive techniques industry. This program gives students the opportunity to develop and demonstrate their interpersonal and leadership skills while creating lifelong friends and connections in the industry. Corinne Price (program chair, SIGGRAPH 2019), Sarah Rust (program chair, SIGGRAPH 2020), and Alex Bryant (program chair, SIGGRAPH 2021) make up the SV chairs of past, present, and future. Here, the chairs, who all also served as student volunteers, share what the program means to them and how it can help a student's career blossom.  
SIGGRAPH: What motivated you to work with the SIGGRAPH Student Volunteers program?
Sarah Rust (SR): The SIGGRAPH Student Volunteers program is full of passionate individuals with a diversity of interests. As a volunteer, the program helped me develop a unique blend of knowledge, skills, and relationships in the graphics industry that I couldn't have gotten anywhere else.
After volunteering in the program for a couple years, I saw there were ways to streamline the process and improve the experience for the students. For example, with an amazing team of engineers and designers, I've helped the program move away from volunteer shift management with pen and paper to a web app. My goal has been to do what's best for the students.
Alex Bryant (AB): I've always been motivated by creative projects, teamwork, and being able to generate excitement to SVs to keep giving back to the program while fulfilling smooth operations to run the conference. I'm also motivated to create lasting experiences for SVs to cherish for the rest of their lives. Having the prestigious opportunity to lead this historic program with a collective and supportive team, in addition to the honor of collaborating with the SIGGRAPH 2021 Conference Chair [Pol Jeremias], contractors, and program chairs, was one of the reasons I was so excited to join the SIGGRAPH Student Volunteers program.
Corinne Price (CP): I was first introduced to the SIGGRAPH Student Volunteers program while in high school and immediately volunteered to participate in the program. I was drawn to the conference and SIGGRAPH's intersection of art, technology, and innovation.
After seven years of volunteering with the program as an SV and Team Leader (TL), I took on roles of increasing responsibility within the organization, but always wanted to return to my roots as a conference volunteer. Having served as chair of the ACM SIGGRAPH Student and Early Career Committee since 2014, I was drawn to student programming and, in 2018, was presented an opportunity to chair the 2019 Student Volunteers program. It was the opportunity and challenge I had been waiting for, and I immediately jumped at the chance. Further, it was a great experience to work with my friend and former TL colleague, Mikki Rose, who was the SIGGRAPH 2019 Conference Chair.
SIGGRAPH: Did you volunteer with the conference as a Student Volunteer before chairing the program? If yes, how did it influence your relationship with SIGGRAPH? Your career?
SR: I was an SV in 2013–2014, a Team Leader in 2015, and Tech Lead for the SV subcommittee in 2016–2017. The SV program has given me a great network of friends and mentors with whom I love sharing experiences and geeking out about new technologies.
When I interned at Apple in the Platform Architecture Graphics group and worked at Microsoft on the HoloLens Developer Platform team, my interviewers and managers told me that being a SV at SIGGRAPH and being involved in the conference separated me from the rest of my peers who applied for the role. It showed my passion for the industry and my investment in the community.
AB: I served the conference as a SV and Team Leader before accepting the program chair position for 2021. My first year was 2014 when the conference was held in Vancouver, British Columbia, and I served as a Team Leader the following year in Los Angeles. The SIGGRAPH Student Volunteers program heavily influenced my profound appreciation for the conference and organization in my early career in the entertainment industry working in television production, graphic design, and social media; however, it's the international friendships formed at SIGGRAPH that I sincerely appreciate the most.
CP: I started volunteering with SIGGRAPH in 2002 as a student volunteer and participated in the program for seven years. Ever since that first year, I have been hooked and volunteering in some capacity. It was through the SV program that I developed my initial SIGGRAPH network, which led to additional volunteer opportunities within the organization. Additionally, those opportunities helped me develop my management skills that have translated into my career as a program manager.
SIGGRAPH: How can this program enhance a student's future prospects?
SR: Being involved and giving back to an inspiring community like SIGGRAPH can help you find your passion and give you a network that you stay in touch with for the rest of your career.
AB: The SIGGRAPH Student Volunteers program provides students firsthand experience to explore the world of computer graphics and interactive techniques. The program achieves this by offering students special sessions by studios and program sponsors who share practical tools and advice on-site as well as the program's partnership with ACM SIGGRAPH's S3 program with year-round insightful feedback through resume reviews and portfolio development between SVs and industry professionals. In addition, the program provides accessible possibilities to form lasting friendships with a genuine global network of like-minded student volunteers.
CP: Through the Student Volunteers program, students have the opportunity to network with their peers and mentors, attend SV special sessions offered by some of the most prestigious companies in the industry, and participate in resume and reel review sessions. It is these connections and opportunities that can help students land their first interviews or even their first internships.
SIGGRAPH: Corinne, you chaired the program most recently for SIGGRAPH 2019. What advice can you share with current and future chairs Sarah and Alex?
CP: My first piece of advice for future SV Chairs is to enjoy the conference week and all the hard work that went into creating a memorable experience for the students and attendees. It takes a lot of logistics and planning to pull off an amazing conference, and by the time the conference comes along, you can hopefully take the time to engage with the students to learn more about them and share your knowledge and expertise. You're there to foster the next generation of the industry.
My second piece of advice is to take the time to build out your team, i.e., your subcommittee and Team Leaders. You will rely heavily on these individuals, and they are your first line of support to execute the Student Volunteers program. They will be there to support you when there is a ton of work to be completed and challenge your opinions and ideas. Make sure to select a team that you want by your side as you work hard and play hard!
SIGGRAPH: Due to health and safety concerns and Washington, D.C.'s response to COVID-19, SIGGRAPH 2020 has shifted to a virtual conference format. Sarah, how will you be engaging your student volunteers in this new format?
SR: The SV subcommittee is working with SIGGRAPH Student Services to provide a Discord server for students to share their experiences together. Although this isn't a perfect replacement for the on-site experience, it's a great resource for students to stay connected during the conference and throughout the year, too. Despite the challenges of COVID-19, a virtual format means that students from all over the world can volunteer and be a part of SIGGRAPH without the added stresses and costs of traveling to the conference location.
With a virtual conference, many of the usual volunteer jobs are no longer relevant. Students will be helping out with pre-conference setup and ensuring the presentations and discussions run smoothly. Volunteers also have more time to experience the rest of the conference due to the new scope of their responsibilities and the extended format of the conference.
SIGGRAPH: Share a favorite SIGGRAPH memory as a student volunteer.
SR: One that I treasure is visiting "The Yawn Chorus" at the SIGGRAPH 2019 Art Gallery, yawning with my best friend. There are too many good SIGGRAPH memories to choose from for there to be a favorite.
AB: One of my favorite SIGGRAPH memories as an SV was in 2015 when I was bonding with my fellow Team Leaders in Los Angeles during our training day. We worked as a team to create the program video that is shown at orientation to hype up the SVs for the week. That year, I learned about inspirational leadership and the importance of collaboration to navigate daily obstacles that would arise with successful solutions and positive attitudes.
CP: My favorite Student Volunteers memory is SIGGRAPH 2006 in Boston. I was serving as a Team Leader for my second time under our 2006 SV Chair, Jamie Radwan. It was the camaraderie of the experience, which created lifelong friends that I still talk to and visit with today. We shared a lot of laughs, visited the "Cheers" restaurant, stayed up late and woke up early, and road tripped to New York City following the conference.
SIGGRAPH 2020 virtual conference registration is now open! Register now to unlock your access to the latest in computer graphics and interactive techniques, launching 17 August.
---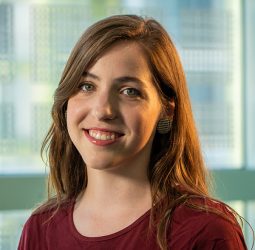 Sarah Rust received her B.S. and M.S. in computer science from the University of North Carolina at Chapel Hill. She's worked as a software engineer at Microsoft on their Developer Platform Tools team for HoloLens and at Rooster Teeth Productions on every part of their animation pipeline for RWBY and gen:LOCK. She missed working in XR and empowering people to learn new technologies, so she became a learning resource engineer at Magic Leap, writing tutorials and documentation for Magic Lap apps created with MagicScript, Detached CSS, and Unity, and now works at Epic Games as a technical writer.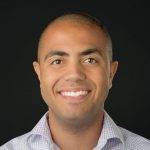 Alex Bryant is an Emmy® Award-winning media relations director for a children's media company, The Trevor Romain Company (TRC) in Austin, Texas, which aims to empower kids to become happier, healthier, and more confident. He also has remained an active member of ACM SIGGRAPH. The organization convenes two annual conferences in North America and Asia, which are attended by tens of thousands of technical and creative professionals. Born in Great Yarmouth, Norfolk, and raised in Suffolk, United Kingdom, and West Texas within a military family, Alex is a person with many different perspectives. He has a B.F.A. in graphic design from Angelo State University. Currently, he resides in Austin, Texas, with his partner Jennifer and cat Sophie.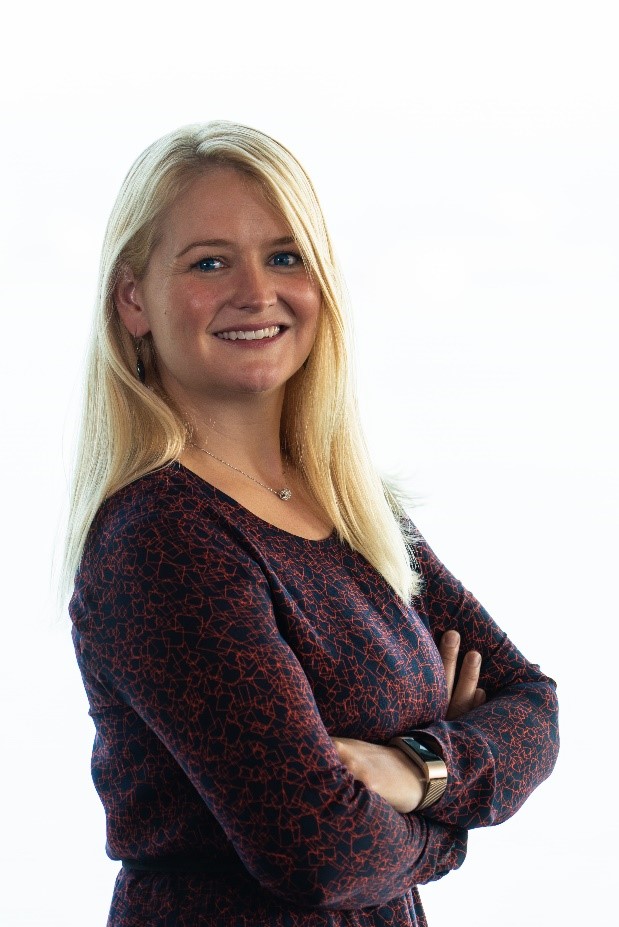 Corinne Price is a director of program management at ICF, a global consulting and technology services company, with nearly 15 years of experience. She previously worked with Northrop Grumman IT, KPMG LLP, and Accenture LLC, supporting federal clients with IT project management, strategic planning, portfolio and investment management, change management, and technical cost estimating. Her current efforts focus on technology modernization strategy and implementation, specifically migrating systems from legacy platforms to a cloud-based offering. She is a Certified Technology Business Management (TBM) Executive, a Certified Cost Estimator/Analyst (CCEA), a Project Management Professional (PMP), and has obtained her ITIL Foundations certificate. She received her M.Eng. in biological engineering and her B.S. in biological engineering with a biomedical engineering minor from Cornell University.