Image via Pixabay on Pexels.com
Starting Monday, 8 June, SIGGRAPH is hosting a 3-week, 9-part, hands-on webinar, led by Rajesh Sharma (software engineer, Walt Disney Animation Studios). Designed as an intermediate-level Course, participants in each workshop session will gain a strong understanding of the basic principles of machine learning and neural networks. Rajesh will help participants build intuition around a topic and reinforce that with related mathematics, and all will walk away with the ability to apply those foundations to engineering solutions.
Ready to participate? Here's your pre-webinar checklist:
Questions? Comment below and either our team or your instructor will reply!
---
This webinar series will take place 8–26 June on Mondays, Wednesdays, and Fridays only. Each session begins at 12:00 UTC. Webinar attendance is first-come, first-served, and will be capped at 1,000 participants.
---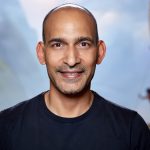 Rajesh Sharma (software engineer) has worked at Walt Disney Animation Studios since 1998 in various capacities in the technology department. In previous roles, Rajesh managed the rendering, procedural, effects, and animation software development teams that worked closely with artists to develop tools needed in the production of animated films. Last year, he spent two months embedded with Disney Research in Zurich to learn practical methods of applying machine-learning models to denoising. Rajesh has an MBA from UCLA Anderson and a Master's in Computer Science.