© 2019 Home Box Office, Inc. All Rights Reserved.
After the finale of its eighth and final season, "Game of Thrones," or "GoT," earned an impressive 32 nominations for the 2019 Emmy Awards. The show already won 10 awards on Sunday, September 15, during the Creative Arts Emmys and, in celebration of season eight, SIGGRAPH 2019 hosted the Production Session "For the Throne — The Making of 'Game of Thrones': Season 8." Moderated by Zorianna Kit (Pixomondo), panelists Martin Hill (visual effects supervisor, Weta Digital), Thomas Schelesny (visual effect supervisor, Imagine Engine), Ryo Sakaguchi (CG supervisor, Scanline), and Sven Martin (visual effects supervisor, Pixomondo) shared how they used visual effects throughout the run of the show.
To offer readers a sneak peek, we talked with Sven Martin, Thomas Schelesny, Martin Hill, and Ryo Sakaguchi, who, with five "GoT" Emmys between them, shared insight into how the show's cutting-edge visual effects changed the way television is produced and consumed.
SIGGRAPH: The final season of "Game of Thrones" earned a record-breaking 32 Emmy nominations. What was your reaction to a project your teams worked on receiving such staggering recognition?
Sven Martin (SM): It's a great honor to have worked on the show for such a long time — since season two! Seeing all the hard work from every single person from every department get recognized, not only by the audience but also by other professionals, is the greatest reward you can get.
Thomas Schelesny (TS): Creating a show of this scope requires that everybody involved goes that extra mile. The result even surprises me in terms of what can be done on a TV show. The Emmy nominations are an acknowledgment of everyone's dedication to the show, and I'm proud we were counted among them.
Martin Hill (MH): It's incredible to have been part of a project that is so critically acclaimed and has such a passionate fan base. Thirty-two nominations is a staggering amount — though it creates so much audience interest, and the quality of the show is so great that I can believe it earned that many.
Ryo Sakaguchi (RS): It's amazing to see the project you've worked on receive so many nominations. At the same time, I think it reflects the expectation that this project had for everyone. When you work on a project that has won VFX Emmys for the past seven seasons, you know that the audience's expectations are extremely high before you even begin.
SIGGRAPH: In its eighth season, "Game of Thrones" was the most anticipated television event in recent history. How do you feel visual effects played a role in its popularity and success?
SM: I think the perfect mix of real locations and visual effects was the key to making the world of Westeros come alive. At first glance, it's not a visual effects-driven series, even if there is a lot of VFX involved. The effects are always supportive and never there to turn a scene into a cool action piece. I think that is why people who normally wouldn't watch fantasy movies or shows could connect with "Game of Thrones," which helped create its wide fan base.
TS: This season, there were final story points that needed to be told which required epic locations and spectacular battles. Since many of these places and creatures do not exist in real life, VFX played an important role in telling the final chapter of the series. In terms of our contribution to the success of the show, I feel we were successful in integrating our work neatly into the environments, expanding upon them, and, most importantly, supporting the storytelling.
MH: The VFX of the series have been pivotal to being able to tell the story and draw in the audience. They are able to set the scale of the show, from a matte painting of a huge castle in the distance to epic battle scenes that are logistically impossible to stage and film, to the fantastic elements such as the giants and dragons. Of course VFX alone doesn't make great television, it's the serendipitous coming together of the great source material, acting, direction, lighting, costumes, locations, special FX, and all the other factors that went into the series. I give huge credit to Dan and David and the production team for bringing all this together.
RS: I'm a big fan of the show, and, for me, VFX definitely plays a big part in why I like "Game of Thrones" so much. When you put a great story, characters, and the visuals together, who wouldn't like it!
SIGGRAPH: Tell us about using film-grade VFX techniques on prestige television. What were the challenges?
SM: Actually, there is not a big difference between high-class episodic TV shows and feature films anymore. Great looking visual effects need the same smart pre-production and planning and top-notch artists, no matter if it's for cinemas or the home screen. The main difference is possibly the run against multiple final delivery dates. Working on 10 episodes is parallel to working on five movies.
TS: The challenge in creating a high-end TV show is the need to achieve film-like results on a compressed schedule. As a result, the artists need to complete their work with fewer iterations. Since we weren't willing to compromise the final result, we spent an enormous amount of time analyzing and optimizing our tools and workflow so that the artists could spend every possible second creating work that appeared on the screen.
MH: Essentially it was the same process as working on a modern film. The cameras and techniques are the same — the challenges stemmed from the vast array of bespoke work and the sheer number of shots over the six episodes.
RS: The biggest challenge was achieving the same quality of work with a much tighter schedule. The conversation we often had throughout the project was, "How can we achieve this in x amount of time?" Then we would go and start thinking about creative approaches.
SIGGRAPH: What was the most exciting scene to work on for the eighth season?
SM: For us, personally, at Pixomondo, it was the final scene of Dany, Drogon, and Jon. We spent so many years with these beloved characters that it was a great honor to have VFX Producer Steve Kullback and VFX Supervisor Joe Bauer trust us with this very emotional scene. We could finally finish Dany's arc, which Pixomondo started eight long years ago!
TS: For season eight, Image Engine animated over 400 dragon performances. Our work in the episode three battle ("The Long Night") was special, because our team provided virtually every dragon seen in the episode. Personally, I loved the scenes where Drogon was being swarmed by the Wights, Viserion crash landed into the Winterfell courtyard, and, of course, the aerial battle between Viserion and Rhaegal.
MH: For me, the most epic moment to work on was the death of Rhaegal. We really wanted to differentiate it from the arrow that Drogon takes in season seven and give it a lot more impact and clearly hit home his demise. Our animation supervisor Dave Clayton did a fantastic job of combining three shots into a sweeping majestic arc around Rhaegal. You really felt the impact of the arrow through the neck and then the move around to the face for his final, blood-filled breath and ending on a near point of view from Daenerys as he falls lifeless into the sea. It carries a lot of emotion and shock.
RS: For Scanline, I would have to say it was the destruction of King's Landing in episode five. Not only because it was difficult and challenging work, but also there's so much history to this city throughout the seasons that you're emotionally invested in it. Building and destroying the King's Landing and the Red Keep was a bittersweet experience.
SIGGRAPH: Now, about your combined SIGGRAPH 2019 Production Session, "For the Throne — The Making of 'Game of Thrones': Season 8"… How did the group come together? What about the session do you feel went well? Did the audience raise any interesting questions you'd like to note?
SM: It was fantastic to see these amazing "GoT" fellows from the different vendors. There was always a great collaboration on the show, exchanging assets and sharing shots. Mostly we've communicated via phone or emails, so SIGGRAPH was the perfect time — and location — to meet each other in person. Exchanging ideas, exploring different approaches, and sharing stories was a great fun.
TS: We panelists had never met in person until the day before the event! Since the series relied on each VFX studio specializing in their area of expertise, all of our presentations were unique and provided broad insight into how all of the VFX components were created. We worked very closely with our partner vendors to openly share files and information and assist each other in any possible way we could. It was so great to finally see everyone in real life, and I think our friendship, enthusiasm, and mutual respect really showed during the presentation.
MH: There was a great spirit between all of the VFX studios on the show. We wanted to highlight that and have a joint Production Session revealing the different facets of the VFX work. Plus, it was a really great chance for us all to meet up after working on other sides of the world from each other. Big thank you to Amy Minty and Zorianna Kit for organizing the session.
RS: It's always fun to present with people from other companies who have worked on the same project since you share the challenge and joy that comes with it. Having seen the other vendors' amazing work beforehand, you come to SIGGRAPH with a lot of respect. Sitting next to one another and talking about "Game of Thrones" work was very exciting and rewarding.
SIGGRAPH: Each of your studios had a hand in not only battle scenes and environments, but in the creation of, arguably, the most popular creatures in the series — the dragons. Can you talk a bit about the initial birth of the dragons, how they evolved through season eight, and what it was like visualizing the creatures in collaboration with other studios?
SM: Pixomondo started to create the dragons from season two on and continued this to the final episode of the final season. We picked up the work done for the first season and actually did a re-design every new season. This was always the greatest fun, exploring the new look and adding new features based on the new story requests. While we were still finishing shots for that current season, Joe Bauer would guide us through his new ideas and provided tons of new references. With season five, we started to share these assets along a turntable, so that the other vendors could bring the models into their individual pipelines while keeping the approved look.
TS: Image Engine animated almost all of the dragons in the final season. In previous years, we'd already seen the dragons growing larger, acting, flying, and blowing fire, of course. But this year, the dragons were not only fully realized characters, they were weapons of war. One of the main challenges was that we had to dial up the action to an entirely new level, yet carefully maintain scale. The animators had to push as far as they could without cheating physical limits or realistic flight dynamics, because once you push too far the scene falls apart.
In terms of working with other VFX studios, we sent (as cache files) half of our dragon scenes to our partners at Weta and Scanline for lighting and integration into their CG backgrounds. In order for this to work, we wrote a tool that would package our cache deliveries in such a way that they easily could be picked up by our partners' ingestion scripts. This kind of cooperation was an absolutely necessary part of making this collaboration possible.
MH: It was interesting that Sven Martin from Pixomondo was talking about working on the dragons from their inception and the heart they'd put into them, seeing them grow into these icons, doubling in size every season. I genuinely felt terrible about killing off these creations.
RS: The dragons have been seen and loved for the past seven seasons, and everyone involved is so familiar with them. We spent an extensive amount of time researching the past seasons' dragons in order to familiarize ourselves with the look and to make sure that we didn't miss any detail.
For our episodes, we received amazing dragon animation from Image Engine, and the challenge was to shade and light it to make sure that they looked as good as they did in past seasons.
SIGGRAPH: Over the years, "Game of Thrones" created a new standard of cinematic television that has raised the bar for viewing and producing. How do you envision the future of television progressing based on the influence of "Game of Thrones"?
SM: What makes "Game of Thrones" special for me is the show's decision to film in all of these various locations around the world. I hope this will encourage more productions to do so, as it helps with believability and grounds the show in reality, which helps viewers accept these characters as real, not fantasy. I know this might sound silly coming from a VFX person, but I'd rather contribute with elements impossible to shoot than re-creating existing ones. "GoT" also opened the door for epic stories to be told in an episodic format, which helped change the landscape of television. I'm now expecting a wide range of genres to come in the near future!
TS: "Game of Thrones" certainly redefined what is possible on a TV show, and it seems that audiences certainly have a healthy appetite for this level of work as well. Future productions will use "Game of Thrones" as a standard to be reached and eventually eclipsed, and, with any luck, I hope to be part of that evolution.
MH: There's a vast range of really high-quality television programming currently being made. I hope that it inspires many more, with diverse ideas, strong stories, and high production values — particularly with the VFX!
RS: I think it's great that the level of VFX in episodic work has gotten to the point in which we can't distinguish it from the cutting-edge VFX film work. The level of VFX will keep progressing, and, as a fan of VFX-heavy shows, I can't wait to see more amazing episodic work coming out.
Will "Game of Thrones" triumph in its finale battle at the 2019 Emmy Awards? Tune in Sunday, September 22, at 8 p.m. ET/5 p.m. PT to find out.
---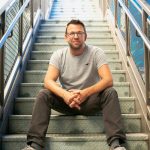 Sven Martin joined the Pixomondo team in 2008, where he has since implemented a strong creature and character animation pipeline. Martin was brought on the HBO series "Game of Thrones" in season two where he remained until the eighth and final season. His time on the ground-breaking show won Martin two Emmys, three VES awards, and two Hollywood Post Alliance awards along the way.
With over 16 years of experience in the visual effects industry, Martin has worked with some of top filmmakers the world, in some cases, multiple times, including J.J. Abrams ("Star Trek —Into Darkness," "Super 8"), Zack Snyder ("Justice League," "Suckerpunch"), Jon Favreau ("Iron Man II"), Martin Scorsese ("Hugo"), Lars Von Trier ("Melancholia"), and Philipp Stölzl ("The Physician") among others.
His work with Steven Spielberg's on the director's acclaimed "Bridge of Spies" earned Martin his fourth VES nomination. Martin's other film credits include "The Amazing Spider-Man," "The Hunger Games," "Fast Five," and more.
A sought-after keynote speaker, Martin has spoken about his craft at such high-profile events as Comic-Con, SIGGRAPH, FMX, as well as at various conventions and schools all over the world including Singapore, Los Angeles, Sao Paulo, Rio de Janeiro, Italy, Poland, Sweden, and Norway.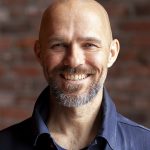 Thomas Schelesny is an Emmy Award-winning visual effects supervisor. Thomas's VFX career spans in excess of two decades, during which time he has worked for both facilities and production companies on over 20 feature films, 12 television projects, and countless commercials.
It was Thomas' passion for "Star Wars" that landed him his first major role in the creative industry. After studying animation at The Vancouver Film School, Thomas sought out "Star Wars" visual effects luminary Phil Tippett. He joined Tippett Studio in 1996 as an animator and spent the next 14 years discovering the secrets of animation and film production alongside his idol, ultimately taking on the role of visual effects supervisor at the studio.
During this time Thomas became well known for applying his animation expertise on set, often choreographing complex performances that married actors, practical floor effects, and CG elements. For example, Disney enlisted Thomas as director for the "Beverly Hills Chihuahua" trailer, which featured a song-and-dance number involving dozens of live and CG animals.
Thomas has freelanced on a number of projects over the years, including "Super 8" and "Mirror Mirror." He also worked as a visual effects supervisor at Scanline VFX, during which time he worked on "Pan" and won an HPA Award, VES Award, and Emmy Award for his work on "Game of Thrones" season four.
Joining in 2016, Thomas was attracted to Image Engine by the personal, artist-driven, and creative atmosphere at the studio. As visual effects supervisor, Thomas leads projects from pre-production through to post. He brings his multidisciplinary skillset to the table, from location plate photography expertise to animation, storyboarding, writing, editing, production planning, bidding, team-building, and management. His latest contributions at Image Engine are "Game of Thrones" seasons seven and eight.
Thomas has co-written several screenplays and directed the short film "Last Exit." He is also a member of the Academy of Television Arts & Sciences.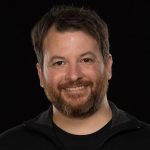 Martin Hill joined Weta Digital in 2004 for "King Kong," working on the look development for "Kong." He moved on to shaders supervisor, overseeing the look/dev of the digital assets on several films, including "The Adventures of Tintin." On "Avatar," he co-developed the global illumination lighting/spherical harmonic pipelines and served as the head of shaders. As visual effects supervisor, Martin has worked on several films including "Prometheus," "The Wolverine," and "Furious 7" (where he led the team in creating a digital Paul Walker to help finish the film). Martin was nominated for an Academy Award for visual effects on "Prometheus" and received an Academy Technical Achievement Award for the creation of the spherical harmonics-based efficient lighting system. Martin's recent projects were "Valerian and the City of a Thousand Planets" and "Animal World." He has recently finished working as a visual effects supervisor on "Game of Thrones" season eight.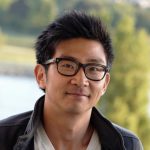 Ryo Sakaguchi is a CG supervisor at Scanline VFX and has 20 years of industry experience. He has an FX animation and R&D background and started his career at Digital Domain back in 1999. He has worked on destruction-heavy films like "The Day After Tomorrow" and "2012," during which he was part of the R&D team for three sci-tech winning FX pipelines. In 2008, he received the Scientific and Engineering Academy award for the fluid simulation pipeline "fsim." From 2004–2005, he worked at Electronic Arts World Wide Visualization Group to bring his R&D experience into next-gen titles. He traveled to many EA studios around the world, working closely with the engineers to implement new techniques, such as the ocean effects in "Tiger Woods PGA Tour 2007," "Army of Two," and "Lord of the Rings: Battle for Middle-Earth II." He joined Scanline VFX in 2014 and worked on projects "Peter Pan," "Meg," and "Antman and the Wasp" among others as a CG supervisor. He's a freshman member of the Academy and currently is on a post-"Game of Thrones" vacation traveling around the world.