"The Stained Club" © 2019 Supinfocom Rubika
What better way to spend a Monday night than by attending the premier showcase of thought-provoking animation?
For one night only, SIGGRAPH 2019 presents the Computer Animation Festival Electronic Theater. This exclusive premiere event celebrates innovative storytelling that makes an impact and advances the computer graphics landscape. Honor this year's diverse selection of animated works and join us at Microsoft Theater, located in L.A. LIVE, on Monday, 29 July at 6:30 pm.
Highlights of the 2019 Electronic Theater include featured works produced by 10 student and 14 professional creator teams from Serbia, New Zealand, Taiwan, Germany, Denmark, Canada, Singapore, the United Kingdom, France, and the United States. This one-night event spotlights films that speak to a global perspective, giving viewers the opportunity to understand the unfamiliar.
The SIGGRAPH Computer Animation Festival recently announced the award winners for Best in Show, Jury's Choice, and Best Student Project. Chosen by an internationally recognized jury, the 2019 winners are:
Best in Show
"Purl"
Kirsten Lester
Pixar Animation Studios
(United States)
Jury's Choice
"The Stained Club"
Mélanie Lopez
Supinfocom Rubika
(France)
Best Student Project
"Stuffed"
Élise Simoulin
Supinfocom Rubika
(France)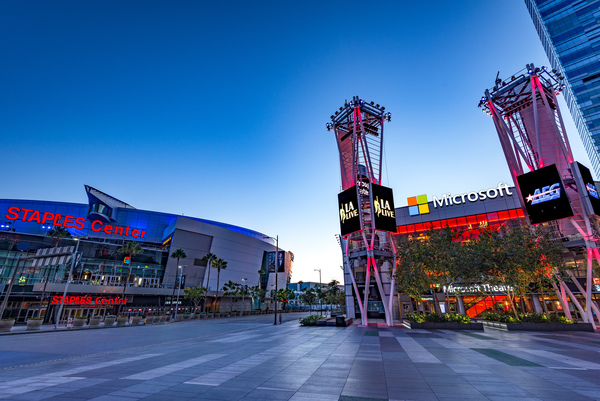 Microsoft Theater Exterior © 2015 Staples Center
Still undecided? We love a good preview before a screening! Take a look at the Computer Animation Festival Electronic Theater trailer on YouTube and catch a glimpse of the work you can expect to see:
Tickets to the Computer Animation Festival Electronic Theater are included for conference participants with Full Conference Platinum or Full Conference registration or can be purchased as an addition with all other badge levels. To learn more about registration for SIGGRAPH 2019, the 46th international conference and exhibition on computer graphics and interactive techniques, visit s2019.SIGGRAPH.org/register.