Image: Afterwork (Ecuador), courtesy of Luis Uson, Andrés Aguilar, Matte CG
Four talented animation artists and teams will be honored at SIGGRAPH Asia's annual Computer Animation Festival Awards on 28 November 2017. The Festival celebrates the most creative animated short films in 2017. This year, the program received 477 submissions globally. Of these, 57 films will be screened at the Electronic Theater and Animation Theater at SIGGRAPH Asia.
Two of the films, Here's the Plan by Fernanda Frick (Chile) and Garden Party by Florian Babikian, Vincent Bayoux, Victor Caire, Théophile Dufresne, Gabriel Grapperon and Lucas Navarro (France), have been shortlisted as contenders for the nominees of the Academy Award's Best Animated Short in 2018.
Juck Somsaman, Computer Animation Festival Chair and Founder/Creative Director of The Monk Studios, Thailand, said,
"We are extremely excited with the excellent content and amazing talent that will be showcased at SIGGRAPH Asia in Bangkok this year. Some of the most innovative individuals and experienced professionals from around the world will not only share their achievements as presenters, but also seek to build new relationships and forge fresh collaborations. SIGGRAPH Asia will be the nexus of these talents, connecting the East and the West. We hope that every professional from our Industry will be able to join us in Bangkok to participate in this unique opportunity."
The SIGGRAPH Asia 2017 Computer Animation Festival award categories and winners are:
BEST IN SHOW (pictured above)
AFTERWORK (Ecuador)
Directed by Luis Uson, Uson Studio/Matte CG and Andrés Aguilar, Matte CG, produced by Andrés Aguilar, Matte CG
We are all condemned to work and repeat, again and again the same empty routines. But can we reach that carrot that is dangled before us or will we be forever occupied by eternally chasing for something we do not need? Groompy, a funny cartoon character, is about to find out.
Andrés Aguilar said, "With AFTERWORK, we wanted to do a short film about work in our modern society, its meaningless routines and how life can lose its meaning if we concentrate solely on it. This is represented through the innocent depiction of a cartoon rabbit that suffers in this reality. Being nominated at SIGGRAPH Asia and receiving the Best of Show award has filled us with joy, since we understand how important it is to be here with so many professionals at the highest level. For our team from Ecuador, Spain and Peru, it is a great honor and we could not pass up the opportunity to go around the world and be part of this chapter of SIGGRAPH Asia."
---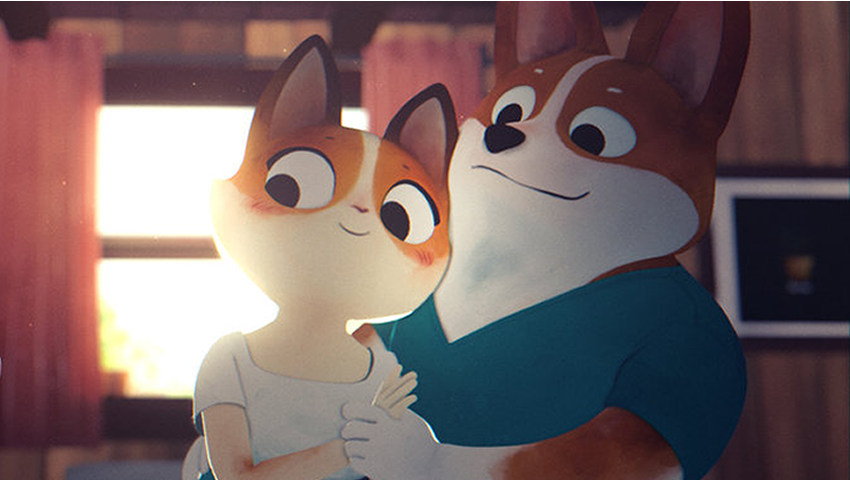 JURY AWARD
Here's the Plan (Chile)
Directed by Fernanda Frick, produced by Fernanda Frick, Maria José Barros
A married cat-dog couple dream of opening their own cupcake bakery. One day their oven breaks and they have to postpone their dream in order to earn money and replace it. Somewhere down the line, they drift apart from their dream and from each other.
"I made Here's the Plan to show a positive and realistic depiction of a long-term couple that acted as a team instead of rivals. I also wanted to break from the usual sexist gender stereotypes that are associated with that, and tell a story about ambition and dreams that both genders can identify with. I'm very happy and honoured to win the Jury award at SIGGRAPH Asia, it shows that we have succeeded in making something at an international level, with very limited resources. I'd like to thank my team, Carlos Ahumada (CG Supervisor), Rosario Laso (Lead Lighter) as well as Francisco Anabalon, Diego Oliva, Maikoe Alaniz and Maria Venegas-Spadafora (Animators), who were able to create magic with very little."
---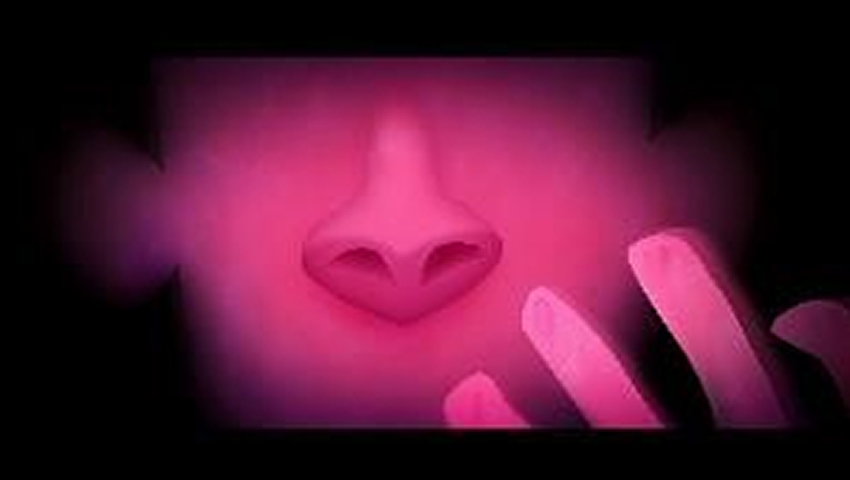 JURY AWARD
(OO) (South Korea)
Directed and produced by OH Seo-ro, Chungkang College of Cultural Industries
The animation depicts the messy results inside a nose when you get rhinitis and allergies.
"I wanted people to empathise with those who suffer from rhinitis and allergies by depicting it in a straightforward but not uncomfortable way. I can't believe that I received this great award at SIGGRAPH Asia. At the same time, I'm thrilled that my film and its style attracted juries visually. I dedicate this award to the people having rhinitis."
---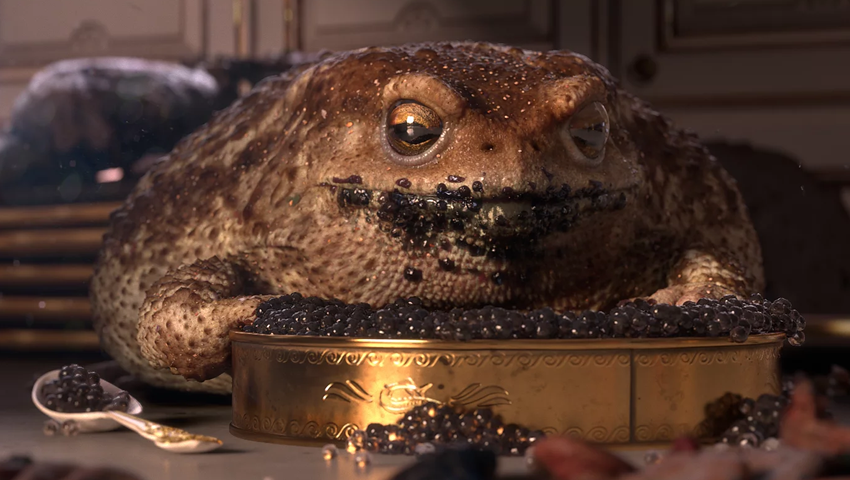 BEST STUDENT FILM
Garden Party (France)
Directed by Florian Babikian, Vincent Bayoux, Victor Caire, Théophile Dufresne, Gabriel Grapperon and Lucas Navarro, produced by MOPA
In a deserted rich house, a couple of amphibians explore their surroundings and follow their primal instincts
Gabriel Grapperon said, "We like documentaries and decided to focus on a short with animals. Amphibians are fascinating. We also wanted to have a second layer, which was darker and about humans. We took inspiration from thrillers. SIGGRAPH Asia is well known to feature state-of-the-art of animation and technologies. Winning the Best Student Award means a lot to us!"
---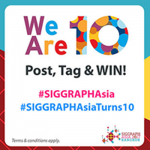 One more thing before you go…
SIGGRAPH Asia is 10 this year! Share your most memorable moment at SIGGRAPH Asia (be it a photo, video or short quote) and tag your partners in crime who have been there with you! Remember to hashtag #SIGGRAPHAsia and #SIGGRAPHAsiaTurns10.
The post with the most likes will WIN* 2 x limited edition SIGGRAPH Asia 2017 mug, 2 x Full Conference tickets to SIGGRAPH Asia 2018 & 1 x 3N hotel stay in Tokyo, Japan! Tag & post now!
*Terms & conditions apply.
The 10th ACM SIGGRAPH Conference and Exhibition on Computer Graphics and Interactive Techniques in Asia will take place in Bangkok, Thailand at the at the Bangkok International Trade and Exhibition Centre (BITEC) from 27 – 30 November 2017. Register Today!