Battle Z © 2016 Fangwei Lee, Realiteer Corp.
Akshay Agarwal is the SIGGRAPH 2016 Appy Hour chair and sat down with us to share the latest developments.
SIGGRAPH 2016 (S2016): What is Appy Hour?
Akshay Agarwal (AA): Appy Hour is a program at SIGGRAPH 2016 where independent app developers and students can introduce their apps to SIGGRAPH 2016 attendees.
In the past 8-10 years, there has been a paradigm shift in how we use our mobile phones and that use is purely based on mobile apps. Appy Hour is the place for attendees to interact with developers and experience the newest developments in mobile apps.
S2016: What are some highlights attendees can expect to see at Appy Hour?
AA: Appy Hour is different this year in its focus on content creation rather than just content consumption. Mobile has evolved significantly in the last couple of years. People are now using mobile devices for creating content, such as Apple's iPad Pro and Microsoft's Surface.
Mobile content creation is taking major steps forward and Appy Hour will focus on these developments.
One related highlight attendees can experience is the app BeCasso, which combines state-of-the-art, nonlinear image-filtering techniques with a novel brush-based painting interface to interactively transform photos into an oil-paint in real time and with creative control.
S2016: Can you tell us about some of the apps that will be featured at Appy Hour this year?
AA: We have many apps this year that focus on content creation as well as apps where people can use their mobile devices for VR/AR. Some of the apps that will be featured at Appy Hour are:
Battle Z (pictured above) — The first multiplayer and customizable VR experience for smartphones. Players enter medieval time with their friends to defeat zombies rising from their graves. The game includes a level editor so players can customize their own defense fortresses.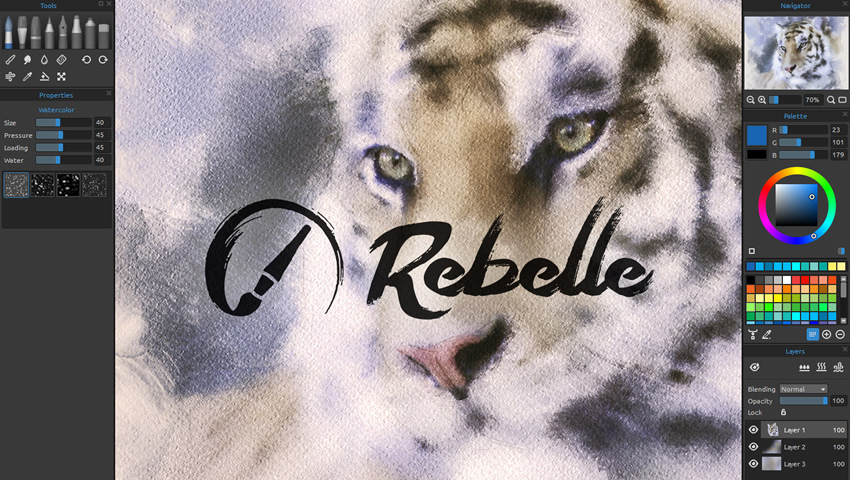 Rebelle – Real Watecolor and Acrylic Painting Software © 2016 Peter Blaškovič and Michal Fapšo, Escape Motions
Rebelle — This is a one-of-a-kind real watercolor and acrylic painting program created by Escape Motions. Its watercolor simulation is based on real-world color mixing, blending, wet-diffusion, and drying.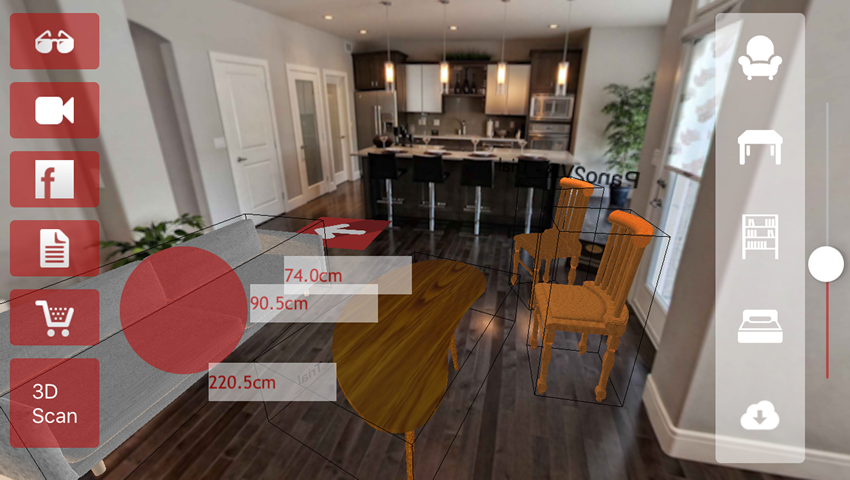 Virtual Interior Stylization © 2016 Tony Tung, Tomoyuki Mukasa, Rakuten, Inc.;
Shintaro Murakami, The University of Tokyo
Virtual Interior Stylization — Dive into a VR/AR world and enrich your daily life with virtual interior stylization using only your mobile phone.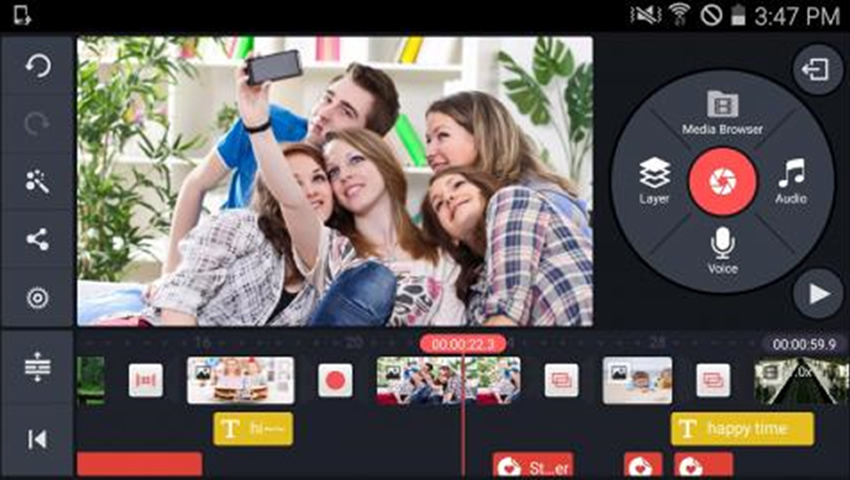 KineMaster – Pro Video Editing on Android © 2016 Matthew Aaron Feinberg, Kye-Beom Song, Il-Taek Lim, NexStreaming Corp.
KineMaster — This video editing app on Android is changing the market because mobile apps and services are replacing PC-based software and services.
Motion Graphix — This app is an intuitive but powerful multi-layer 2.5D animation creator. Using keyframe and path animation, elements are animated over stills or video. With 2.5D animation and stereoscopic output, Motion Graphix is the first iPad app that can add titles and effects to stereo and VR images and videos.
S2016: Is there any new technology you are seeing in the apps this year?
AA: There is a lot of new technology! Mobile VR/AR is a big focus this year and mobile leverages this idea especially well with VR tools such as a VR headset. There is a lot of stuff that is coming out and it's going to be very exciting!
S2016: What has been your favorite experience in your history with SIGGRAPH?
AA: Definitely two things come to mind. The first is VR Village is one. For me, the showcase of technology and of future technology is really incredible. VR Village does not just show the evolution but serves as an explanation of where technology is heading in the next few years.
The second area is Emerging Technologies. That program is an unbelievable experience because it really gives you a glimpse into the future.
S2016: Anything else you would like to include?
AA: I think SIGGRAPH has evolved considerably and I am particularly excited to experience the new content for AR/VR. Last year was great but I am more excited for this year with so much new content coming to the AR/VR category. VR is moving into a whole new realm.
Save
Save
Save
Save
Save
Save