Image credit: © Digic Pictures, CD PROJECKTS. A.
SIGGRAPH Asia 2015 Computer Animation Festival (CAF) Director Jinny H.J. Choo shares her thoughts on the future of the industry and what you can expect at the SIGGRAPH Asia 2015 CAF.

SIGGRAPH Asia 2015 (SA2015): What digital skill sets are needed to close the creative industries skills gap?
Jinny H.J. Choo (JC): We live in an age of rapid technological advance and this has benefited artists. Artists who work in media utilize computer animation to plan, create, produce and even promote their works.
The art has evolved in close connection with the advancement of the technology and that allows the art to utilize new tools of expression at each stage. With the advent of this new medium, there is a strong influence, not only on tools or means for novel expression, but in the way we think about the arts.
With the rapid development of CG technology, animation and related fields are increasing the prevalence of digital images, opening up an era of significant new visual synthetic aesthetics. Of course, it is really important for artists to understand and pay attention to the evolving CG technology and media environment, and dealing with new digital graphics tools. Unfortunately, we cannot absorb every rapid innovative change, but need to gradually brush up on skills, depending on shifts within the industry. However, it is useful for artists to be able to use some graphic software tools such as Adobe After Effects, TVPaint Animation, etc.
It is interesting to take a glance at the competition and harmony between art and technology, but I believe the most important factor for the creative industries is to understand the characters and to create the story itself in order to reach the level of emotional impact rather than focusing too much on digital skills.
SA2015: What is up and coming in 3D animation?
JC: I think CG techniques started to be widely used mainly for Science Fiction films in the 80s, but now, CG technology enables films to be without human actors and physical settings. Technical limitations are almost non-existent now and visual quality is greatly enhanced, which creates a new sense of digital realism. The power of technology even makes it possible to express human emotions in detail, which is still one of the most elusive effects.
The combination of live-action films and animation is enjoying a renaissance, and CG technology is a catalyst for this flow. Digital characters are looking more and more realistic and as digital technology evolves, animated feature films present hyper-realistic characters. Here is an example of what you'll see at in SIGGRAPH Asia 2015 Computer Animation Festival Electronic Theater this year.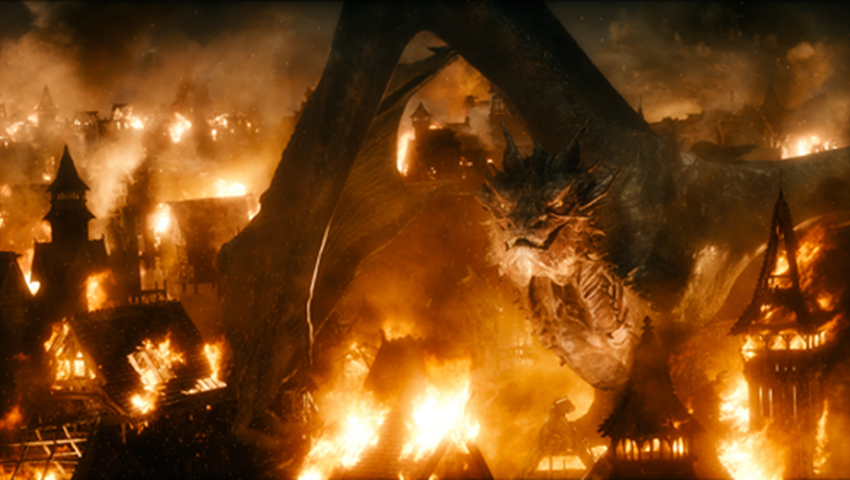 Image: The Hobbit: The Battle of the Five Armies reel, Weta Digital, New Zealand. ©2014 Warner Bros. Entertainment Inc. and Metro-Goldwyn-Mayer Pictures Inc.
CG is an intense, complex marriage of art and technology. Captivating character-driven animation and photo-realistic visual effects are more prevalent than ever these days and it is an exciting time for CG.
SA2015: What can visitors to this year's CAF expect?
JC: This year, hundreds of entries were reviewed by a committee and jury, and it is obviously not an easy task to maintain a high standard every year. However, we are very pleased to have works with a balance of artistic and technical excellence in computer generated animation that have been put together for the Electronic Theater and Animation Theater this year.
The CAF will feature a wide spectrum of intriguing visual creativity as well as technical aspect of arts for three exciting days.
During the screenings, visitors can discover the wonders of the creative challenges and innovative exploration of recent animated works in computer graphics and visual effects by experts from Disney-Pixar studios and Japan's 6 major animation studios.
Additionally, the CAF Production Sessions will include the following panels and talks:

Abstract Thought from Pixar's Inside Out
Speakers: Jonas Jarvers, Masha Ellsworth, Albert Lozano, Ron Zorman
The Good Dinosaur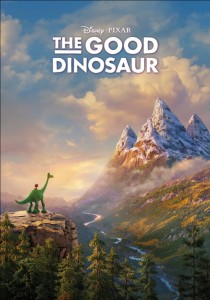 Speakers: Sanjay Bakshi (Supervising Technical Director), Matt Webb (Volumetric Clouds Supervisor), Sharon Callahan (Lighting DP), Ana Lacaze (Lead Shading Artist)
The 21st century has witnessed a digital revolution in every area and CG is part of that revolution. It will be very interesting to see the harmony between art and technology, combined with the best computer graphics technology available, at SIGGRAPH Asia 2015.
We are highly confident that the CAF, filled with world-class creative and production talents who have created computer animation and visual effects in some of the latest and most successful productions, will delight attendee audiences.
Please come join us this from 2-5 November in Kobe, Japan!
---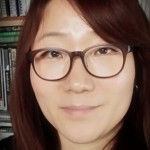 Jinny H. J. Choo, Computer Animation Festival Director
Jinny majored in Illustration and Animation, finishing her Masters of Fine Arts in Animation Making at Chung-Ang University in Korea, and she is a PhD candidate at the same university.
After making her first short animation in 1999, she started her career as a freelance artist in animation, illustration and media arts, and has held animation workshops for children and teens. She joined several film festivals including SIGGRAPH Asia, Gwacheon International SF Festival, Seoul International Cartoon & Animation Festival (SICAF) and Puchon International Student Animation Festival (PISAF) as a chair.
At present, she is involved in Indie-AniFest and PISAF (Puchon International Student Animation Festival) in Korea as a programmer and has been spending six years in academia teaching animation and its related fields at Korea National University of Arts and other institutes.