PIRANESI © 2015 Adam Lowe and Alice Angossini, Factum Arte
SIGGRAPHITTI is the official newsletter for the North American SIGGRAPH Conference, an annual five-day interdisciplinary educational experience of the latest computer graphics and interactive techniques. Sign up to receive SIGGRAPHITTI and read on for Issue 4 (2015). Don't forget to REGISTER NOW for SIGGRAPH 2015!
---
An interactive extravaganza that celebrates real-time achievements within the intersection of genius technical skills and creative beauty, Real-Time Live! showcases the latest trends and techniques for pushing the boundaries of interactive visuals.
SIGGRAPH 2015 Real-Time Live! highlights include:
Kite
Gavin Moran and Nick Penwarden, Epic Games
"Kite" is an animated short film that Epic Games created to show off new features of the Unreal Engine. It runs completely in real time at 30fps. It is set in a realistic open-world area measuring 100 square miles.
Kite © 2015 Epic Games
Balloon Burst
Miles Macklin, Nuttapong Chentanez, Matthias Mueller and Tae-Yong Kim, NVIDIA Corporation
This demo shows, for the first time, a largescale simulation of water interacting with a thin elastic surface in real time. It simulates 250K particles representing the objects and 512K spray particles with the NVIDIA unified solver Flex and uses ray-marching to render the water surface.
Fast Teeth Scanning for Advanced Digital Dentistry
Peter Jensen, Peter Dahl Ejby Jensen, Michael Bing, Jens Christian Jørgensen, Sverker Rasmuson, Lene Lillemark, Morten Ryde Holm-Hansen and Henrik Öjelund, 3Shape A/S
Demonstration of a real-time interactive 3D system for scanning teeth, which is capable of scanning reflective and semi-translucent materials with micron-level resolution and high accuracy.
---
Hybrid Craft, the theme of the SIGGRAPH 2015 Art Gallery, demonstrates a multi-directional exchange of knowledge between the new and the traditional, and visualizes techniques to preserve traditional practices.
One of the works to be featured, Factum Arte's Piranesi Collection uses digital tools to realize the work of Italian artist Giovanni Battista Piranesi (1720-1778). Each object was digitally modeled using ZBrush, 3D-printed in high detailed stereolithography at Materialise, and then made in cast, hand-chased, and polished. The collection shows a high degree of precise and complex modeling, with CAD and 3D printing being used as stepping stones for the final artifact. In the historical context of model making, skilled modelists manipulated raw materials to achieve accurate representations of still lifes or figurative objects. Similarly, some digital makers explore the use of 3D printing to model accurate artifacts and figures.
Press play below to preview more work that will be showcased as part of Hybrid Craft. Plus, look forward to the Art Gallery reception on Tuesday afternoon, 11 August, where attendees will join the artists, researchers, and authors whose work was selected..
---
Learn from the best! SIGGRAPH Talks highlight the latest developments in computer graphics and interactive techniques — before they are made public. Panels invaluable opportunities for attendees to share opinions, insights, disagreement
with the leading experts in computer graphics and interactive techniques.
Highlights from SIGGRAPH 2015 Talks include:
Inside Your Head and Out of This World
Albert Lozano, Ron Zorman, Masha Ellsworth, Bernhard Haux, Jonas Jarvers, Evan Bonifacio, Sajan Skaria, Colin Levy, Ken Lao, Sarah Fowler, Patrick Lin, Eric Andraos, and Michael Sparber, Pixar Animation Studios; Amaury Aubel, DreamWorks Animation SKG, Inc.
This talk, led by session chair Rajesh Sharma of Walt Disney Animation Studios, features four unique sections that will walk through the secrets behind "Inside Out," including An Abstract Journey which walks through a sequence which required a small team of artists. Learn More.
Follow the Crowd
Aaron Adams, Dmitriy Pinskiy, Jose Gomez, Edward Robbins, Christopher Gallagher, and Evan Goldberg, The Walt Disney Company; Yasser Hamed, John Kahwaty, Andy Lin, Evan Goldberg, and Lawrence Chai, Walt Disney Animation Studios; Kai Wolter, Mariano Blanc, Francisco Gochez, and Ruben Diaz Hernandez, Moving Picture Company; Martin Prazak, Mungo Pay, Damien Maupu, Davide Vercelli, and Ian Masters, Double Negative Visual Effects
Led by Mark Elendt of Side Effects Software Inc. learn tips and tricks from the creatives behind "Big Hero 6," "Exodus," and "Exodus: Gods and Kings." Learn More.
Highlights from SIGGRAPH 2015 Panels include:
The Renaissance of VR: Are We Going to do it Right This Time?
Moderator: Margaret Dolinsky, Indiana University
Panelists: Jaron Lanier, Microsoft Research; Elizabeth Baron, Ford Motor Company; Ronald Azuma, Intel Labs; Carolina Cruz-Neira, University of Arkanasa at Little Rock
This panel examines the factors for today's renaissance of VR, the new perspectives on what it can enable, while it also takes a look back to explore lessons learned, successes and failures, and why we lost the
excitement of the public after the first VR wave of the 90s.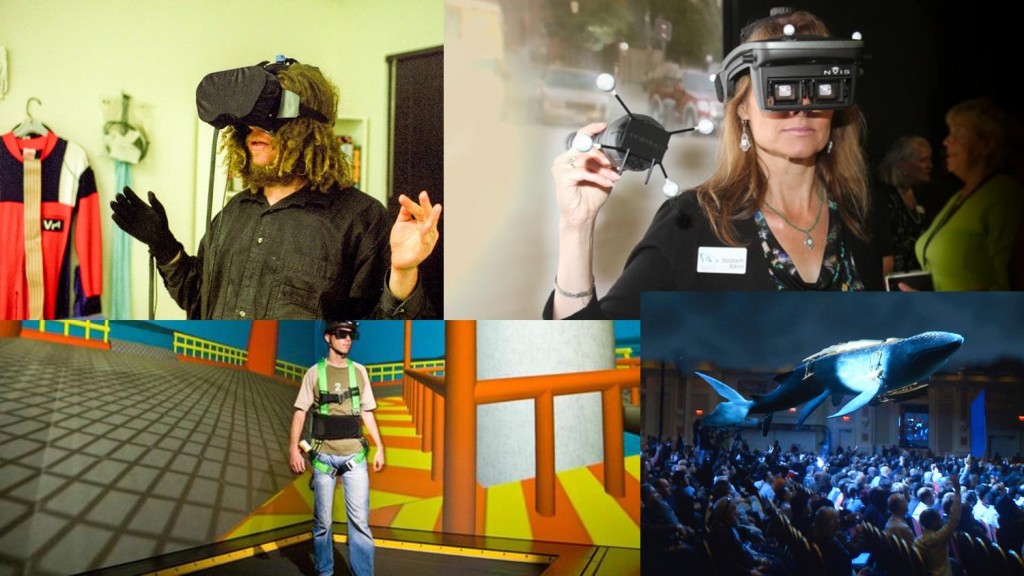 The Renaissance of VR: Are We Going to do it Right This Time? © 2015 University of Arkanasa at LIttle Rock
Ready, Steady… SIGGRAPH!!!!
Ann McNamara, Texas A&M University
Not sure how to plan your time at SIGGRAPH 2015? This panel of seasoned attendees and program chairs explains how to maximize your conference experience, select the "don't-miss" sessions, and decipher the convention center's layout.
---
These specially priced tickets are intended only for guests that are participating in this Event. Only the registered attendee is allowed to purchase tickets from this discounted ticket store bouncy castle for sale link and they can purchase up to 6 tickets maximum. We reserve the right to contact the ticket purchaser to request event registration confirmation. If it is discovered that the purchaser of the ticket is not participating or attending this event it will be considered a misuse of this offer and ticket, and the ticket(s) will be blocked and will not be eligible for a refund. In addition these tickets cannot be purchased for the purpose of being resold.