Each year a select group is hand-picked to serve on the Computer Animation Festival Jury; the aim is always a variety of backgrounds and perspectives.  The choice is difficult since SIGGRAPH represents such a wide array of industries and professions.  It's also a significant commitment on behalf of the  Jurors who spend many hours and often travel internationally serving in this role.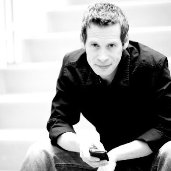 Jason R. M. Smith
"We are truly fortunate to have such a broad and multi-faceted jury this year," said Jason R. M. Smith, SIGGRAPH 2013 Computer Animation Festival Chair. "Selecting the most relevant, entertaining and ground-breaking CG is no easy task from the hundreds upon hundreds of phenomenal entries each year.  We recently wrapped the 2013 Jury, it was an honor to work with such incredible talent who have shaped a world-class show.  They did an amazing job and we owe them huge gratitude for taking time away from their busy careers for the Animation Festival."
In total, the multi-stage jury process ran for seven days – reviewing more than 600 submissions.  Here's a glimpse at the wonderful people who helped shape the 2013 Computer Animation Festival.

SIGGRAPH 2013 Computer Animation Festival Jury:
Michael Arias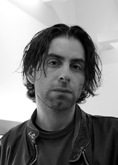 Michael Arias' colorful filmmaking career spans the worlds of old-school VFX, CG, and traditional animation. After starting out at Dream Quest Images, on inflatable obstacle course the motion control stages of such effects-heavy films as "The Abyss" and "Total Recall", Michael was invited by Douglas Trumbull to collaborate on immersive attraction "Back To The Future, "The Ride".
Then, following stints at Tokyo's Imagica and Sega, Michael co-founded New York-based Syzygy Digital Cinema, creators of sequences for the likes of David Cronenberg and the Coen Brothers.
Next, at Softimage, Michael developed and patented tools for combining traditional and digital animation, working closely with Studio Ghibli to add a distinct visual flavor to Miyazaki's masterpieces "The Princess Mononoke", and "Spirited Away". After producing Matrix-inspired anthology The "Animatrix", Michael made his feature directing debut with "Tekkonkinkreet", awarded Japan's Academy Prize for Best Animated Feature. He has since continued to split his time between traditional and digital animation, and live-action filmmaking.
Professor Norman Badler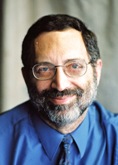 Norman Badler is the Andrew S. & Debra Rachleff Professor of Computer & Information Science at the University of Pennsylvania. He received his BA in Creative Studies Mathematics from the University of California, Santa Barbara, in 1970, his MSc in Mathematics in 1971 and his Ph.D. in Computer Science in 1975, both from the University of Toronto. Badler joined the University of Pennsylvania in 1974.
Badler's research involves developing techniques and software to model 3D computer graphics representations of the human body and to acquire, simulate, animate and control body, face, gesture, locomotion, and manual task motions.
Badler is the founding Director of the SIG Center for Computer Graphics and the Center for Human Modeling and Simulation and is the founding and current Director of the BSE program in Digital Media Design.
Jinny (HyeJin) Choo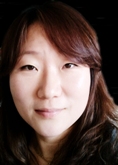 Jinny majored in Illustration and Animation, finishing her Masters of Fine Arts in Animation at Chung-Ang University in Korea, and she is currently in the doctoral program at the same university.
After making her first short animated film in 1999, Jinny started her career as a freelance artist in animation and media arts, and joined several film festivals and conference including SIGGRAPH Asia 2008 & 2010, GISF (Gwacheon International SF Festival), SICAF (Seoul International Cartoon & Animation) and PISAF (Puchon International Student Animation Festival) as a chair and programmer.
At present, she is involved in Indie-AniFest in Korea, SIGGRAPH Asia 2013 as a Computer Animation Festival Director, and has been spending five years in academia teaching animation and its related fields at Korea National University of Arts and other institutes.
John Frame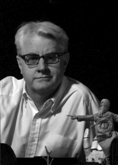 John Frame has been making sculpture in Southern California since the early 1980s; his work has been exhibited extensively in the United States as well as in Europe, Japan, and China.
•    Two time recipient of Grants from the National Endowment for the Arts.
•    New Talent Award from the Los Angeles County Museum of Art.
•    J. Paul Getty Museum's Individual Artist Fellowship.
•    Honorary Doctor of Arts degree from Cornish College of the Arts in Seattle in 2009.
His work can be found in more than 300 public and private collections, including the permanent collections of the Los Angeles County Museum jumpers for sale of Art, the Orange County Museum of Art, the Long Beach Museum of Art, the Palm Springs Desert Museum, the Renwick Gallery of American Art at the Smithsonian Institution, and the University of Southern California.
•    1992: A major survey of the artist's work was held at the Los Angeles County Museum of Art
•    2005: Mid Career Retrospective, Long Beach Museum of Art "Enigma Variations: The Sculpture of John Frame, 1980 to 2005."
•    2011, "Three Fragments of a Lost Tale"  became the first major solo exhibition of the work of a living sculptor to be mounted by the Huntington Library, Art Collections and Botanical Gardens.
•    2012, "Three Fragments of a Lost Tale" at the Portland Art Museum
Frame has been artist in residence, visiting artist, or guest lecturer at more than 70 museums, universities, and art-related institutions around the United States. He lives and works in Wrightwood, California.
Professor Emeritus Peter Parr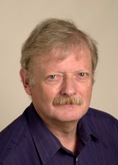 Professor Emeritus Peter Parr's enormous contribution to various visual arts in numerous capacities endows him with a legendry statue.
He graduated from the Royal College of Art, School of Film and Television, London. He founded the BA (Hons) Animation Course at the Arts University Bournemouth, gaining the Queen's Anniversary Prize and Skillset Accreditation, awarded by the British animation industry.
His wide gamut of work includes storyboarding and character designs for the "Chronicles of Narnia", award winning BBC Television title sequences, paintings for dramas; figurative murals for the original stage musical "EVITA", London and Broadway, New York; works for the Royal Shakespeare Company, English National Opera, The Royal Opera House, the National Theatre of great Britain, London Planetarium, Madame Tussaud, London and Amsterdam.  He contributed to "Drawing for Animation" (2008) and "Fundamentals
of Animation" (2006).
Peter's most recent independent film, "Summer Dream, 2013″ – has just been awarded the Screen Out Loud, Independent Talent Prize for Technical Excellence. He works as a freelance artist in film, television and theatre.
Dana Plepys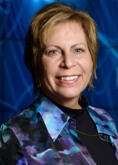 Dana M. Plepys is an associate director of the Electronic Visualization Laboratory (EVL), University of Illinois at Chicago responsible for EVL's research and business administration, and management of EVL's technology transfer and outreach activities with industry and affiliated laboratories.  Plepys oversees EVL's web and media production, and assists in the development of tools, techniques, and systems for scientific and artistic virtual reality and visualization applications.
Plepys is also the director and curator of the CineGrid Exchange – a multi-site, distributed digital media repository supporting CineGrid member-driven testbeds for research and experimentation in digital media asset management, distribution and preservation applications.
Since 1993, Plepys has been editor of the SIGGRAPH Video Review (SVR), one of the world's most widely circulated and comprehensive video-based publications showcasing the latest concepts in computer graphics and interactive techniques.  She has produced over 175 issues of the SVR, and is responsible for production, publication and media distribution.  Plepys is actively involved in the preservation initiative of SVR's historical archives from 1979 to present.
Rajesh Sharma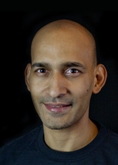 Rajesh currently works as a technology manager at Walt Disney Animation Studios. He manages a team of exceptionally talented individuals in the areas of Look, Effects, Dynamics and IxD for designing tools and processes to make animated feature films.
Sharma received his MS in Computer Science from Indiana University-Bloomington and completed his MBA at UCLA Anderson School of Management in June 2008 with emphasis on Strategy and International Business.
Throughout his academic and professional career, Sharma served as a software developer for several companies mechanical bull for sale including SGI and Digital Domain. In 1998 Sharma joined Walt Disney Feature Animation as a software developer and later went on to serve as Manager of Animation Technology for Walt Disney Animation Studios. He has attended SIGGRAPH since 1994.
Wayne Stables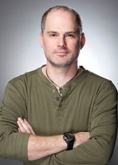 Wayne Stables has been working in the visual effects industry for over 17 years. Wayne started out writing educational software that used a graphics-oriented approach to learning. He worked at PDI/ Dreamworks on "Shrek 2" and as a CG Supervisor at Electronic Arts.
Wayne started at Weta Digital in 1994 and has worked on projects including "The Frighteners", "Contact", "The Lord of The Rings" trilogy, and "Avatar". He helped develop the lighting and rendering pipeline that was used across "Avatar".  Wayne's latest project was "The Adventures of Tintin", for which he was nominated for two VES awards and a BAFTA. He is currently working on an unannounced project and is also Head of the Shots Department.
Selected Credits:
•    "The Adventures of TinTin" — Visual Effects Supervisor
(2011) Director: Steven Spielberg (Paramount Films)
•    "Avatar" – Visual Effects Supervisor
(2009) Director: James Cameron (20th Century Fox)
•    "Shrek 2" — Lighting Lead
(2004) Director: Andrew Adamson, Kelly Asbury & Conrad Vernon (Dreamworks)
•    "The Lord of the Rings: The Two Towers" — Sequence Supervisor
(2002) Director: Peter Jackson (New Line)
•    "The Lord of the Rings: The Fellowship of the Ring" — 3D Supervisor
(2001) Director: Peter Jackson (New Line)
•    "The Frighteners" — CG Supervisor
(1996) Director: Peter Jackson (Universal Pictures)
Brian Van't Hul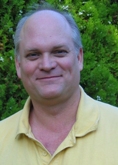 Currently, Brian serves as Supervisor of Visual Effects on LAIKA's award-winning features "ParaNorman" and "Coraline". A graduate of Montana State University's Film, Television and Photography Department, Brian has applied his diverse passions for cinematography, art, engineering and story-telling to a variety of film industry projects including miniature, live action and digital lighting, visual effects supervising, location plate photography and second unit directing.
Brian Van't Hul's visual effects acumen has been applied to such prominent films as:
•    "Nightmare Before Christmas
•    "Disclosure"
•    "Forrest Gump"
•    "Contact"
•    All three "Lord of the Rings" films
•    "Master and Commander: The Far Side of the World"
•    "I Robot"
•    "The Legend of Zorro"
•    "King Kong"
BAFTA Film Award (Best Achievement in Special Visual Effects)
Oscar (Best Achievement in Visual Effects)
Carlo Vogele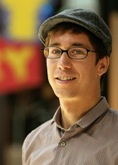 Born in Luxembourg in 1981, Carlo first pursued theatre studies in Berlin, then discovered stop-motion animation and graduates from Gobelins School in 2008 with his award-winning short "For Sock's Sake". He now works as a Character Animator at Pixar in San Francisco, but his passion remains with the tedious and dirty craft of animating physical objects.
Director:
•    "For Sock's sake", 2008 Graduation Film.
Best Student short film ‐ Annecy 2009
Best Animation, Imagina Awards 2009
Best Student Film, Anima Mundi 2009
Stop Motion Award, Festival Animex , Middlesbrough
Best Direction, Festival ANIWOW, Beijing
Special Mention, Festival PIFF, India
Special Award for a Student Film, Festival Zlin Dog, Czech Republic
Best student short film: Viewer's choice, Festival Monstra, Lisbon
•    "Tango for Jansjo", 2011
•    "Una Furtiva Lagrima", 2011
Animator at Pixar:
•    "Toy Story 3", 2009
•    "Hawaiian Vacation", 2010
•    "Cars 2", 2010
•    "Brave", 2011
Editor's Note: Much of the Computer Animation Festival content will be published later this month via the SIGGRAPH social media channels, the S2013 website, and this blog.