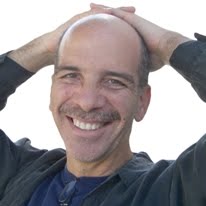 Following below is a brief conversation with Isaac Kerlow, SIGGRAPH 2010 Computer Animation Festival Director from The Earth Observatory of Singapore/NTU ADM, who shares his vision, inspiration, and expected highlights for this year's Computer Animation Festival.
What is your vision for the 2010 Computer Animation Festival? How will it be the same/different than previous years such as the introduction of the Animation Clinics this year?
The 2010 Computer Animation Festival continues the tradition of showcasing the best in computer animation and visual effects. This year jumpers for sale we have formalized the submission categories to bring the Computer Animation Festival more in line with other top international film festivals and to make the jury process a bit easier. We have a Student Projects category, for example, among the new submission categories, so that computer-animated works produced to satisfy a school, coursework, and/or graduation requirement are to be submitted under this category.
The Animation Clinic is a new event where industry leaders and masters review students' final projects and offer creative, production, technical, and career advice. Between six and nine projects will be selected, and each chosen work will receive 40 minutes of review during three public sessions that are open to conference attendees. Entrants are required to submit a synopsis, a storyline, storyboards, animation tests, examples of visual development, and character design. We expect a lot of cool stuff to be showcased here.
Also, for the first time in SIGGRAPH's history we are implementing a direct online upload of finished high-resolution projects. We have partnered with SohoNet, who is taking care of the implementation of this cutting-edge and convenient submission system. Pushing the submission deadline as late as possible was also a top priority for me, especially to give submitters additional time to complete their projects. We managed to move the submission deadline from 4 March to 19 April. Shaving five weeks off the submission deadline, of course, compresses our festival pre-production schedule and puts greater pressure on the team. But we decided that it was worth the effort if we can continue to raise the bar in terms of numbers and quality of total submissions to the Computer Animation Festival.
[Editor Note: Submission deadline for Student Projects category is 19 April 2010 and the deadline for Animation Clinic is 10 May 2010. For submission details, click here.]
Every year the Computer Animation Festival Jury plays a big role in the process. Who are the members of your jury and how did you go about selecting them?
I assembled a very exciting group of professionals that represents the different sectors of the SIGGRAPH community: animators, effects supervisors, technical director, producers and directors. I tried to have a mix of seasoned professionals with younger practitioners, most of whom have not participated before in a SIGGRAPH Jury. The confirmed members of the jury at this point include Andy Boyd, Head of 3D, Method Studios; Karen Dufilho-Rosen, Producer, house of K; Andrew Daffy, Director, The House of Curves; Jinko Gotoh, Animation Producer; Chris Landreth, Director; Hans Ripjkema, Production Technology Lead, Rhythm and Hues Studios; and Saschka Unseld, Camera and Layout Artist, Pixar Animation Studios.
What motivated you to get involved as a SIGGRAPH volunteer/director?
I was very active as a SIGGRAPH volunteer during the 1990s, having chaired the Art Show in 1991 and the Interactive Entertainment in 1995 among other events. I always wanted to be involved in the Computer Animation Festival because of its popularity and importance, and since my college graduation inflatable water slide attending the Computer Animation Festival (or Electronic Theater as it was called back then) each year is always a professional highlight. My friends tell me that I like a good challenge, so I was fortunate that Terrence [SIGGRAPH 2010 Conference Chair] invited me to be a part of the 2010 team. I put together a great core team that includes Laura Henneman, Festival Manager; Josh Grow, Technical Director; and Katie Fellion, Stereo 3D Producer. The four of us are focused on putting together a great event for the SIGGRAPH 2010 attendees.
As the author of "The Art of 3D Computer Animation" did you ever envision 3D films like "Avatar" having such box office success?
Whether you are into science fiction or not, "Avatar" exemplifies what happens when you combine superb storytelling with exceptional filmmaking and animation craft. In the mid-1990s it became pretty obvious that it was only a matter of time before filmmaking and animation would converge, but some the tools at the time still required refinements. Motion capture today, for example, is more precise and less cumbersome than it was five years ago, and the tools to blend mocap with keyframe animation are quite developed and practical. But "Avatar" is not only about the technology, it also takes a filmmaker as visionary and bold as Cameron to put together and pull it off a project of this stature and ambition. Assembling and directing the required creative and production teams is a feat in itself, not to mention securing the financing and massive distribution for such a costly and risky show. But our industry is still about innovating and taking risks. And in the case of "Avatar" the risks taken definitely paid off.
How would you describe your recent experience as Artist-in-Residence at Microsoft Research Asia in Beijing?
Beijing is a very dynamic city and it showcases the remarkable transformation that is currently taking place in China. Some aspects of it are reminiscent of the transformation that took place in the USA during the 1950s. I found it fascinating and enjoyed interacting with new people, and trying the huge variety of food that is available there, from cheap and tasty street food to more elaborate dishes from the different regions of the country. Spending time at Microsoft Asia as Artist-in-Residence was very rewarding as it allowed me the opportunity to explore pula pula inflavel new topics in my work, and to interact with some of the interesting research projects going on there. Collaborating with scientists and engineers is always a fun challenge for a creative type like myself. I had a great time in Beijing.
How do you want attendees to remember their SIGGRAPH 2010 Computer Animation Festival experience?
I want attendees to enjoy and learn from the Computer Animation Festival. I hope that attendees will have an endorphin rush as they watch the screenings, and that they learn from the interesting and timely talks and panels that we are in the process of organizing. The Stereo 3D screenings will attract major interest, and I also hope that the panels and talks are informative and useful as artistic and technical references.
What guidance can you provide to someone considering submitting content to future Computer Animation Festivals?
I would recommend that people submit their very best work. I would also recommend setting a personal submission deadline of one week before the official submission deadline. This way people will have extra time to fix small details and to deal with the unexpected and ever-present last-minute complications.
Where do you look for inspiration?
I look for inspiration in the people around me, and their lives; in my travels, in reading the newspaper, in nature, and in the artworks produced by others in my culture and in other cultures.