Image credit: Hannah Burton, Adam Cole
"Kiss/Crash: Using Diffusion Models to Explore Real Desire in the Shadow of Artificial Representations" is an installation using AI imagery to explore the theme of desire and the expanding gap between real experience and artificial representation in the digital age. Consisting of three individual works in a shared space, "Kiss/Crash," "Me Kissing Me," and "Crash Me, Gently," all play with augmenting, inverting, and negating the iconic image of the kiss using diffusion-based image translation. Developed by several potentially novel video translation techniques, this approach created high-quality images central to the pieces. SIGGRAPH 2023 Contributor Adam Cole shares the story behind the conception of the piece and how AI is influencing modern romance.
SIGGRAPH: Share some background about "Kiss/Crash: Using Diffusion Models to Explore Real Desire in the Shadow of Artificial Representations." What inspired this installation and paper?
Adam Cole (AC): This AI-powered installation was, ironically, largely motivated by my deep anxiety about AI. I felt like we were already struggling to stay afloat in a sea of images, and the tsunami of AI-generated content threatened to further drown us. What helped shake my defeatist outlook was the realization that while this technology is revolutionary in its capabilities, it is quite familiar in the questions it raises around authenticity, representation, and truth. In fact, it is the same question many artists have been asking for the past century from Marcel Duchamp to Andy Warhol to Cindy Sherman and beyond. These are artists who appropriated the dominant image production technology of their time and twisted it in some way that helped reveal something true about that technology and their society in general. Instead of passively accepting this new technology, my goal with this project was to emulate these avant-garde artists by bringing a similarly critical perspective to AI image generation.
SIGGRAPGH: Why did you concepts like romance, loneliness, desire, intimacy, etc., to be represented through diffusion-based image translation? Why is it important to portray these themes in the digital age?
AC: We are shaped by the images we see, especially when it comes to romance and intimacy. These images present us with a vision of love that is often idealized and homogenous, from the classic depictions of "true love" in Hollywood films to the "couple goals" across social media posts. These images, whether real or fake, stimulate our desire for a specific glamorized experience of intimacy. But these representations do not necessarily correspond to the reality or diversity of our lived experiences, especially for those of us who are queer. AI image generators are likely to reinforce these romantic Hollywood myths and perpetuate them into the future.
One of the most powerful images of love is "The Kiss." It is both a cultural symbol that we aspire to and a personal experience that we crave. The desire we have for "The Kiss" is driven by both these aspects: the image and the body. My work is interested in the gap between these two and the friction caused when reality does not match the desires aroused by cultural symbols. In the digital age, AI image generation threatens to intensify this condition, widening the gap between real experience and artificial representations.
SIGGRAPH: Tell us how you developed this work. What challenges did you face? What surprised you most during the process?
AC: The biggest challenge throughout the project was balancing randomness with control. Randomness is an inherent trait of AI generation, and you can never be 100% sure of what kind of output you will get. However, to achieve the results in this work, I experimented with several mechanisms of control to influence the style and composition of the generated clips. The secret for me was figuring out how to balance the two: Setting up enough controls to guide the images toward the style and composition of my artistic vision while leaving enough space for randomness in the system to surprise, delight, and excite me.
SIGGRAPH: It is almost the end of 2023. What, in your opinion, is the next big AI trend you think we will see in the coming year? Five years?
AC: From my perspective, the pervading theme of SIGGRAPH 2023 was the "digitization of the physical world" and the "physical embodiment of the digital world." AI is driving advancements on both these fronts at speeds that seemed to astound even SIGGRAPH's attendees. In the upcoming year, these trends will accelerate blurring the boundary between the real and the digital. In five years, I think a lot of the technology we describe with novelty today as "AI" will become invisible.
I am always surprised by the speed with which we adapt to new technologies (for better or worse). Today, I already see myself and many others chatting to ChatGPT as we do with our work colleagues. In five years, I would not be surprised if people describe their relationship with an AI agent as "falling in love."
SIGGRAPH: What advice do you have for someone who wants to submit Art Papers for a future SIGGRAPH conference?
AC: Take this opportunity to explain the why behind your work with the same passion as the how behind it. While SIGGRAPH may be a technical conference, the Art Papers section offers a place to contextualize your work within broader narratives outside of computer graphics (such as trends in art history, climate activism, disability studies, or whatever makes sense for your project). Understanding how your work fits into the larger picture and can have an impact outside of SIGGRAPH is incredibly valuable. The Art Papers community is so welcoming and will appreciate the unique perspective only you can offer!
In case you missed it: Check out all things SIGGRAPH 2024! Visit the website to stay alert of submissions deadlines as we prepare to gather in Denver, 28 July–1 August.
---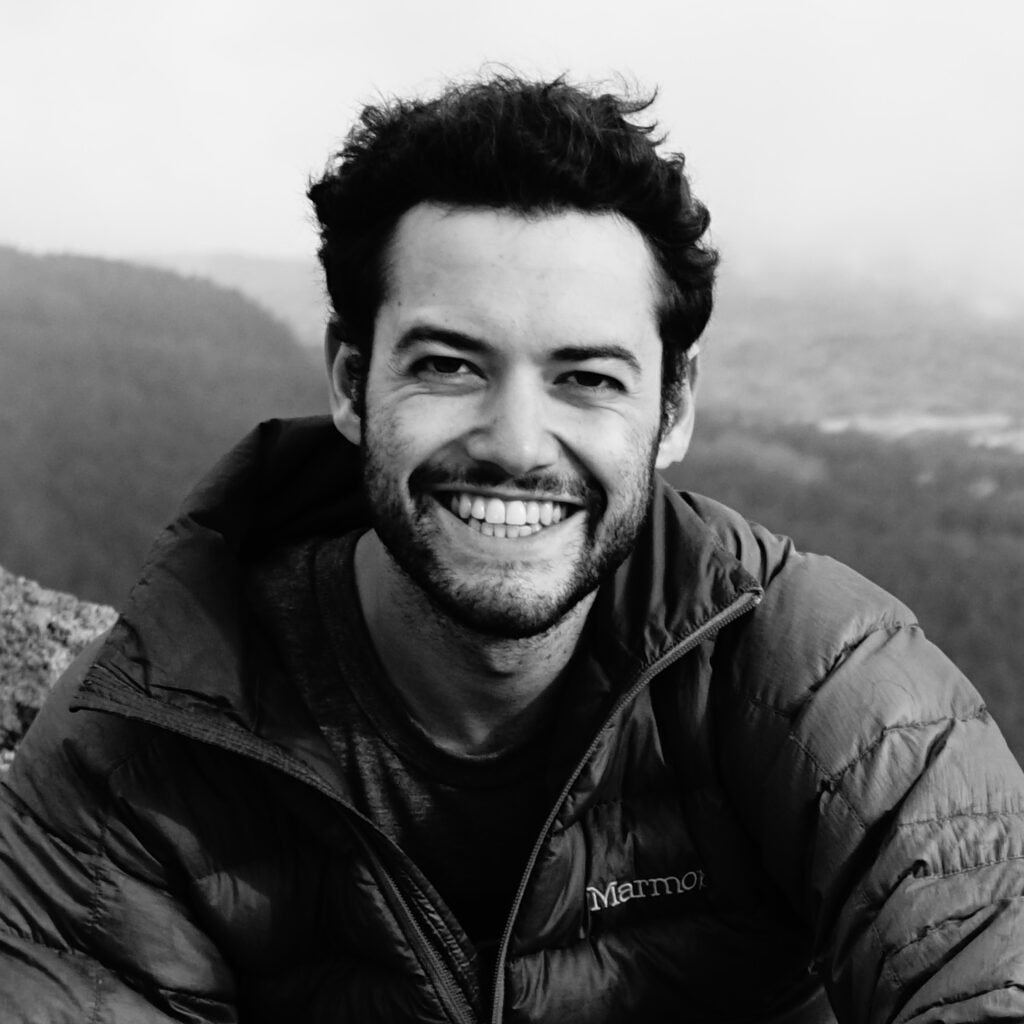 Adam Cole is an American new media artist using cutting-edge technology and a foundation in visual studies to challenge the status quo of the contemporary image world. He is currently living and working in the U.K., where he graduated with a master's degree from the Creative Computing Institute, University of the Arts London. His work blurs the boundaries between the digital and the physical, focusing on the various ways identity and intimacy are mediated through technology. He employs a range of computational techniques such as microprocessors, 3D rendering engines, creative coding algorithms, and AI networks to create immersive and interactive experiences. With a keen interest in the history of images, Adam's work attempts to continue a queer tradition of twisting popular media conventions to reveal unspoken double meanings.
Adam's work has been exhibited internationally at galleries, film festivals, and academic conferences including Sheffield DocFest Alternate Realities, the Sonar+D festival, and SIGGRAPH Arts. His most recent installation, "Kiss/Crash," has been recognized by the Lumen Prize for Art and Technology.