Image courtesy of SIGGRAPH Asia 2023
SIGGRAPH Asia 2023, set to take place 12–15 December in the captivating city of Sydney, Australia, is gearing up to be a groundbreaking gathering of luminaries from the computer graphics and interactive techniques industry. With its reputation for uniting the foremost innovators and thought leaders in the field, this year's event promises to be nothing short of extraordinary.
Adding to the already palpable excitement, the organizing committee is delighted to unveil two keynote speakers who will grace the stage at SIGGRAPH Asia 2023. These speakers are set to offer a unique and inspiring perspective on the present and future of computer graphics and interactive techniques.
Keynote Speakers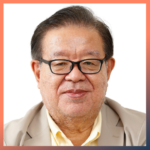 Jun Murai, a distinguished professor at Keio University pioneering the internet landscape, is one of the conference's keynote speakers.
In 1984, Jun established JUNET, the first network in Japan connecting multiple universities. In 1988, he also established the WIDE Project, a Japanese internet research consortium. Jun has long been engaged in research related to internet technology platforms and is hailed as "The Father of the Internet in Japan" and in international circles as the "Internet Samurai."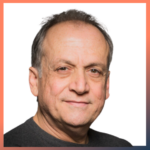 Joe Letteri's pioneering work as senior visual effects supervisor, Wētā FX, has earned him five Academy® Awards for Best Visual Effects — most recently for "Avatar: The Way of Water" following earlier wins for "Avatar," "The Lord of the Rings: The Two Towers," "The Lord of the Rings: The Return of the King," and "King Kong."
He has a long-standing interest in creating compelling, realistic creatures and characters — from the Na'vi to Gollum, Alita, and Caesar. Joe has developed many techniques that define today's high-end visual effects.
As the event draws closer, attendees can expect a program packed with insightful talks, hands-on workshops, cutting-edge demonstrations and product showcases, and unparalleled networking opportunities. Whether you're a seasoned professional, an aspiring student, or simply someone captivated by the magic of computer graphics, SIGGRAPH Asia 2023 is one event that you shouldn't miss.
Get your tickets and start planning your year-end travel to Sydney now.
Stay updated on the latest happenings of SIGGRAPH Asia 2023 by subscribing to our e-newsletter.