Photo via ACM.org
Through partnership with the SIGGRAPH conference, The Proceedings of the ACM in Computer Graphics and Interactive Techniques (PACMGCIT) journal will publish a special issue this summer that showcases research from the SIGGRAPH 2021 Art Papers program.
PACMGCIT publishes original research dealing with all areas of computer graphics and interactive techniques, including rendering, modeling, animation, and digital image processing as well as the visual computing and simulation elements of such disparate areas as computational fabrication, computational photography, physical modeling and control, user interfaces, video game techniques, and virtual and augmented reality.
We sat down with the journal's Editor in Chief Dr. Victor Zordan to learn more about the history of PACMCGIT and what the SIGGRAPH community can expect from this collaboration.
SIGGRAPH: What is the history of PACMCGIT? How was it established?
Dr. Victor Zordan (VZ): PACMCGIT was established in 2018 as an extension of the journal Proceedings of the ACM (PACM), a collection of titles put out by the ACM that covers a range of topics relevant to the organization and interested individuals. PACMCGIT was fashioned with computer graphics and interactive techniques in its name in order to align it perfectly with the subject and coverage of ACM SIGGRAPH. After a rigorous review and initiation process with approvals from the PACM and ACM publication committees, PACMCGIT has run for three years publishing content drawn from three specialized conferences sponsored by ACM SIGGRAPH: High Performance Computing (HPG), Interactive 3D Graphics and Games (I3D), and the Symposium on Computer Animation (SCA).
SIGGRAPH: The journal's focus on computer graphics and interactive techniques make it a natural fit with SIGGRAPH. What are you most excited about for this collaboration?
VZ: The Art Papers of the SIGGRAPH conference went through a proposal and vetting process to become the first new addition to the PACMCGIT journal since its inception. SIGGRAPH Art Papers are recognized to be of exceptional quality and are a perfect fit for the first addition to PACMCGIT, in part because of the journal's dedication to align with the conference venue and to push for recognition as a journal with a wide focus across the many areas of computer graphics and interactive techniques. We are very pleased to align with the digital art community in order to grow the readership and reach of PACMCGIT — and we are happy to provide a platform for the publication of the papers, as well.
SIGGRAPH: Any sneak peek you can give us into the Art Papers special issue?
VZ: As the Art Papers are so aligned with compelling digital visuals (or, graphics), we are happy to announce that with the premiere issue of PACMCGIT's SIGGRAPH collaboration, we will initiate the addition of cover art to the PACMCGIT title. Previously, we have used the standard PACM cover layout without graphics, but it makes sense to propagate the change to all future issues, as well. As editor in chief, I am particularly happy with this shift. So much of PACMCGIT is about visual computing, and this is a natural step forward for the title as a whole.
SIGGRAPH: How can SIGGRAPH members access the special issue?
VZ: As with all PACM and PACMCGIT issues, the Art Papers issue will be available through the ACM Digital Library. This is available through membership with ACM and ACM SIGGRAPH. In addition, while the discussion is ongoing, there is anticipation that a special printed version of the Art Papers issue, coupled with the textual aspects of the SIGGRAPH 2021 Art Gallery content, might be made available for participants of the SIGGRAPH 2021 conference for a modest cost.
Stay tuned for more information about the Art Papers special issue of PACMCGIT!
---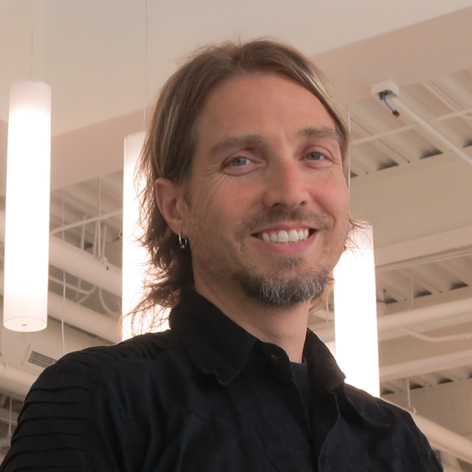 Dr. Victor Zordan is the division chair for visual computing within the School of Computing at Clemson University. Victor works on developing techniques in graphics, fabrication, and animation with aims in physically based modeling, interfaces, and human animation. He has been an enthusiast and graphics programmer and researcher for more than 20 years. His interests in simulation and modeling are to explore novel uses for visual computing in electronic games, medical and training applications, and virtual worlds. Dr. Zordan received his Ph.D. from Georgia Institute of Technology and is former faculty of University of California Riverside. He is the inaugural editor in chief for PACMCGIT.