Photo Credit: Nathaniel Peters © SIGGRAPH 2019 in Los Angeles
When we think of the SIGGRAPH conference, we are reminded of the smiles on faces when people first step through its doors. Those people are typically greeted by Student Volunteers. SIGGRAPH conferences are the one place where technology, science, and art are celebrated among thousands of professionals, academics, and students alike. It is a place of unity for all of our passions, and a place where we all can connect. SIGGRAPH is truly a one-of-a-kind and unique experience.
Due to the pandemic, the SIGGRAPH conference will again be held online in 2021. However, that does not mean the spirit of SIGGRAPH will not be alive in the virtual venue. Thankfully, the event will have Student Volunteers on hand to bring an extra sense of familiarity. Without the can-do attitudes, optimism, and kindness of the Student Volunteers, the conference simply would not run as well as it does.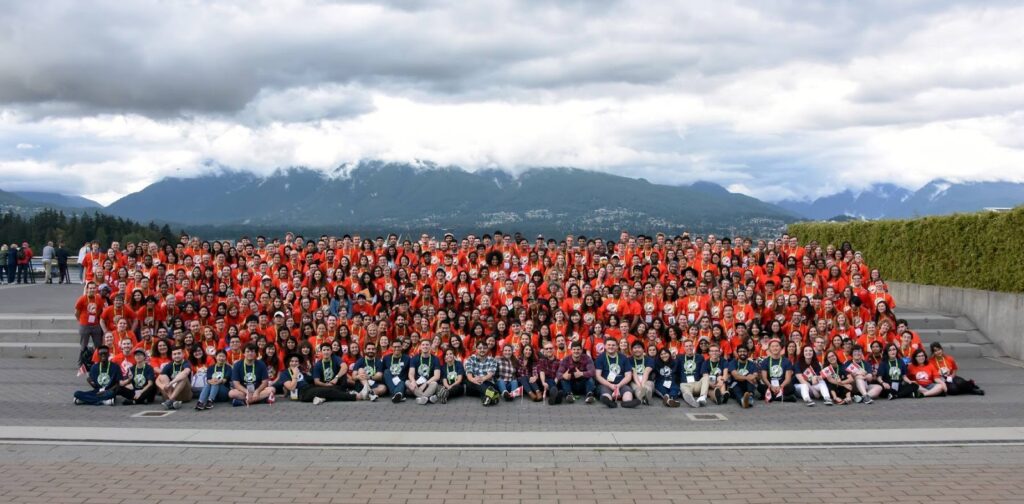 During the SIGGRAPH 2021 virtual conference, Student Volunteers will help participants have the best experience possible from the comfort of their own homes. The Student Volunteers will be helping with video editing and production for conference programs, curating discussions with participants, assisting with closed captioning on videos, reviewing video content, and will be available to answer questions and direct participants to the resources the conference has to offer.
Although the world may never be the same after the impact that COVID-19 has had on so many lives, we hope that the conference provides comfort as well as familiarity to those coming together for their love of art, science, and technology.
---
SIGGRAPH will be held online 9–13 August 2021. Register now for SIGGRAPH 2021, and explore the various access levels and other conference add-ons.