Since 1985, the ACM SIGGRAPH Professional and Student Chapters Committee has traditionally organized a party on the first evening of each SIGGRAPH conference.
It's typically a night with a DJ playing, heavy dancing, and social mixing — a night to unwind, to break the ice, and to start the conference with a bang. With the SIGGRAPH 2020 and SIGGRAPH Asia 2020 conferences going virtual, ACM SIGGRAPH Chapters made sure there are still virtual Chapters parties this year … for both conferences. It's exciting for us that there is potentially space for ALL Chapters worldwide to participate!
The best parties have multiple rooms with different moods to accommodate varying tastes. The advantage of a virtual party is that there is no limit to the number of rooms!
Here's a recap of what Chapters did during SIGGRAPH 2020 this past August, and let your imagination run loose with what's possible in December when SIGGRAPH Asia 2020 kicks off! The website party.siggraph.org is your virtual "hub" to navigate all Chapters party rooms, for all tastes and styles during the upcoming conference's "live" week.
WASHINGTON DC ACM SIGGRAPH Chapter
The Washington DC chapter hosted a 1-hour session before each of the five "live" conference days for daily discussions with friends — both old and new — to help everyone find out what's hot at the conference today or just chat about anything. Plus, each day had a theme: Manic Monday, Tech Tuesday, Wellness Wednesday Soundscape, Throwback Thursday, and Farewell Friday.
Watch the Wellness Wednesday soundscape and the behind-the-scenes videos that were presented during the virtual conference, allowing participants to recharge with serenity before the craziness of the conference, below!
London ACM SIGGRAPH Chapter
Go to london.siggraph.org for more of this chapter's events year-round!
During SIGGRAPH 2020, the London chapter held one of its regular life-drawing sessions over Zoom with artist and yoga instructor Vanessa Abreu (@fruitinessa). Participants went through different poses and lengths to get everyone warmed up and get their creativity and artistic drive up during difficult times.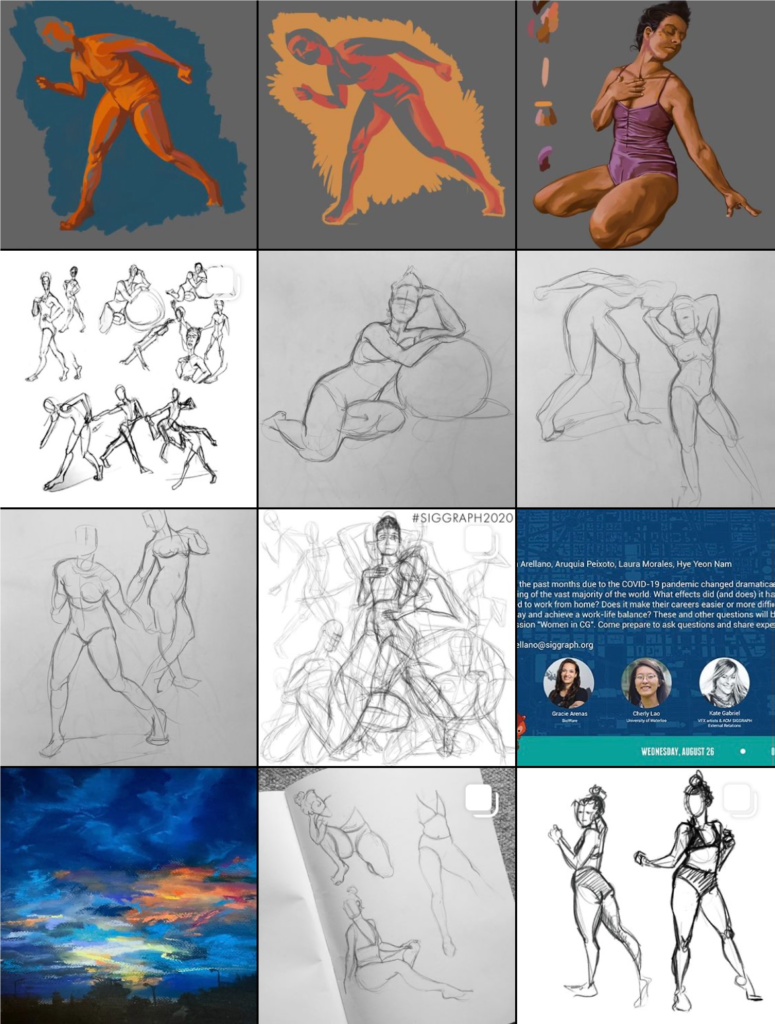 Drexel University ACM SIGGRAPH Chapter
The Drexel University chapter unleashed its creativity while collaborating with fellow attendees in creating exquisite corpses using the Zoom whiteboard feature. A fantastic experience!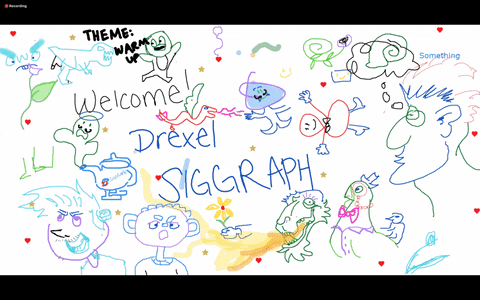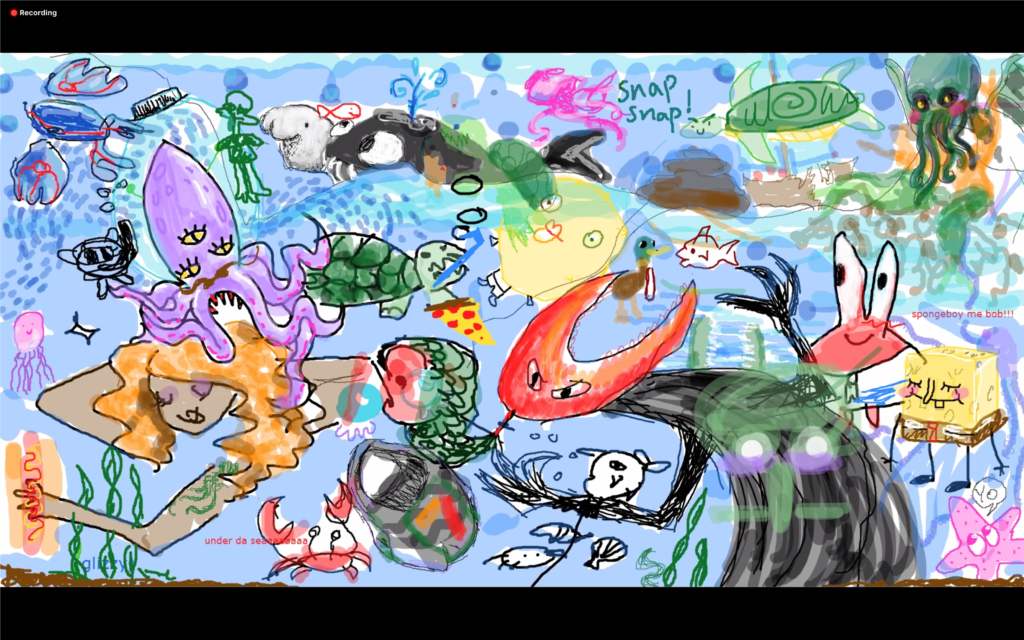 Los Angeles ACM SIGGRAPH Chapter
The L.A. chapter brought us a crazy, six-hour DJ-VJ set on Zoom. All sets were an audiovisual feast and some of them invited the audience to participate live by sharing their webcams and singing along. It was truly a thing to experience LIVE.
The event featured/starred:
J-Walt, Kyle Carlin, Victor Acevedo, Ed Lantz, Audri Philipps, Steve Roach, Heidi Torsvik, Winter Lazerus, Keram Malicki-Sanchez, and Don Garbutt, DJ Selektra, Jamesen Re, Jon 9, Philippe Bergeron, Paul Carey, Jeff Kleiser, and Unity star Kytten Janae.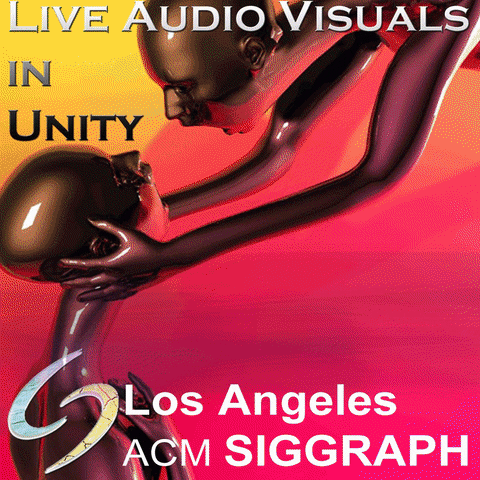 Bogota ACM SIGGRAPH Chapter
The Bogota chapter invited everyone to practice their moves and swing with a true Latin party. The event featured both traditional and dance music, a romantic live performance with Colombian soprano singer, choral conductor, and pianist Claudia Avila, and encouraged sketching and drawing some of the most mystical and mighty animals from the legends that have lived for centuries hidden in the heart of the Colombian tropical rainforest. It was truly a night to remember.
Check out the Spotify playlist to relive the Magic Realism!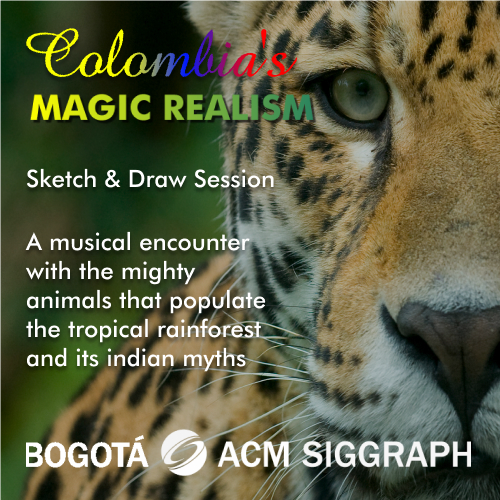 Vancouver ACM SIGGRAPH Chapter
Is it a party without trivia? Vancouver brought a "Star Wars"- and "Toy Story"-themed evening, featuring over 90 minutes of trivia and encompassing three rounds. Bragging rights and some prizes were given out!