© 2020 Goodbye Kansas Studios "Cyberpunk 2077"
"Cyberpunk 2077" is one of the most anticipated video game releases of the year, and it was featured in several SIGGRAPH 2020 presentations, including an on-demand Talk with game-maker CD Projekt RED and the appearance of the game's trailer this year's Computer Animation Festival Electronic Theater. We caught up with Henrik Eklundh (VFX Supervisor, Goodbye Kansas Studios) who shares a behind-the-scenes look at the creation of the Electronic Theater selection and how a cinematic trailer can enhance the gaming experience.
SIGGRAPH: Share some background on the making of "Cyberpunk 2077." How did Goodbye Kansas Studios become involved with CD Projekt RED for the project?
Henrik Eklundh (HE): Our first close contact with them was actually our in-house director Fredrik Löfberg who contacted Pawel Swierczynski, who is a cinematic director over at CD Projekt RED (CDPR). I think our views on how to create trailers for games were very well aligned, so we got the chance to pitch for this amazing project. From the start, it felt like we had similar views on direction, camera language, art direction, and the love for visual quality. The team was over the moon about working with "Cyberpunk". When we got the "yes", everyone really buckled up to make sure we could match the massive hype and quality the game has.
SIGGRAPH: Tell us about the process of creating the "Cyberpunk 2077" cinematic. How many people were involved? How long did it take?
HE:There were around 100 people involved in the production — VFX artists, voice actors, performers, directors, HMC operators, etc. In the asset- and shot-production phase, we had around 30–40 artists battling against schedule, and around six weeks to finish the shot production part of the project after we had done the pre-production and performance capture.
SIGGRAPH: Rumor has it that the game has been pending release for a while and is highly anticipated. Walk us through the trailer production and character development processes. What challenges did you face, and how did you overcome them?
HE: I think it's the most anticipated game out there, and by the looks of it it's going to hit big. It's looking extraordinary from the material they are releasing from the game!
For the character development process, we had the luxury of them already being somewhat finished for some of the participants in the trailer, and we could focus on making them come alive in our pipeline. We aimed to create well-performing proprietary face rigs as well as adding cinematic detail without straying away from the characters players will interact with in the game.
SIGGRAPH: Goodbye Kansas Studios has credits on many games projects. How does a cinematic trailer enhance the game experience? Do you have any personal favorite project origin stories?
HE: I think they help the developers visualize where they want to be with the game when they are done. A game has so many steps before it reaches its final form, and these cinematics help players dive into it earlier and give the developer a feel for a finished product. They can try out tonality and look-and-feel earlier, and give players a taste of what they are creating.
SIGGRAPH: What do you hope players (and developers) take away from the work you've done with "Cyberpunk 2077"?
HE: I hope they feel the great collaboration we had with CDPR in creating this very successful and great-looking trailer. We had a blast making it, and I think we made a small snippet of what the game will feel like when you are playing it. I am dying to see these characters in the game and interact with them even more!
SIGGRAPH: Share a bit about your experience attending the virtual SIGGRAPH 2020. How did it go? Any favorite memories or sessions you enjoyed?
HE: Unfortunately, I didn't have time to attend any sessions. Hopefully in coming years we can meet up in-person again. We at Goodbye Kansas have had a pretty busy summer and are excited to show the world even more of our work!
Over 250 hours of SIGGRAPH 2020 content is available on-demand through 27 October. Not registered yet? Registration remains open until 19 October — register now.
---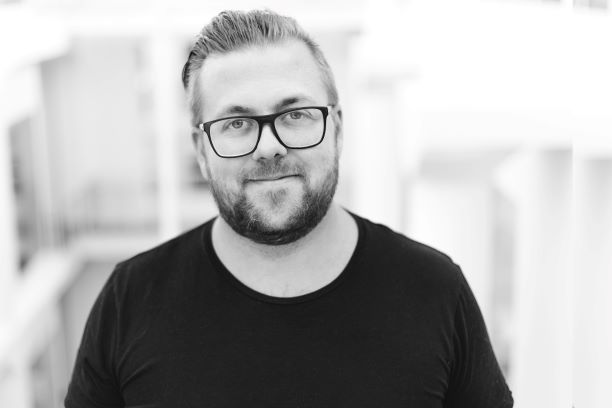 Being a passionate and competitive gamer, Henrik Eklundh knew early on that he wanted to work with CGI and VFX. Seeing those old cinematics for classics like "Final Fantasy" sparked an interest in creating CG artwork and movies with AAA quality, and now he has been working with digital wonders since 2006. With a keen eye for technical perfection and visual flair, he started working with lookdev and lighting, and not before long he stepped up as VFX supervisor, first at Visual Art, then at Bläck, and now at Goodbye Kansas, helming the team efforts involved in all our successful cinematic productions including "Warhammer: Vermintide," "Conan Exiles," and the groundbreaking character trailers for "Overkill's The Walking Dead." Henrik loves to lead his teams to success and is a firm believer that passion and joy must be involved in any successful creative project.