Andreas Psaltis © 2018 ACM SIGGRAPH
In today's highly competitive computer graphics job market, talent acquisition managers are always looking for ways to up their game and stay on top of current trends that cut through the clutter. What sort of branding and marketing helps companies — or individuals — stand out to candidates in places like the SIGGRAPH Job Fair? We're curious and you should be, too! That's why we connected with
talent acquisition specialists Brian Hemsworth and Stan Szymanski, who also happen to be panelists for the upcoming "Branding & Marketing: Strategies for Global Talent Acquisition in Today's Digital Media Production Market" session. The duo share insights on increasing dialogue around talent acquisition, effective recruiting technology, and more.
SIGGRAPH: Though host of a longstanding Job Fair, talent acquisition is a topic not often broached during SIGGRAPH conferences. What inspired you to bring recruiting to the forefront for this panel in 2019?
Stan Szymanski (SS): As someone who has worked in global talent acquisition for the past 20 years, I have always regarded SIGGRAPH as an excellent recruiting opportunity. The conference brings together top creative, technical, and management talent from multiple quadrants. I also teach and mentor college graduates, as well as consult with companies on developing effective recruiting strategies. I'm very interested in the concepts of branding and marketing and how they apply to job seekers, educators, recruiters, and companies seeking to attract and retain top talent. The panel brings together recruiting and VFX facility management alongside branding and marketing specialists to discuss relevant topics of how branding and marketing is an essential element in talent acquisition.
SIGGRAPH: As representatives of tech-forward companies, what have you experienced to be the most effective recruiting technology (or technological invention)? Is there anything, in your experience, that technology can't replace?
Brian Hemsworth (BH): I think the "low tech" versions of "hi tech" have had the most impact. By that I mean, we hear about AI in recruitment and big data analysis, and those are both real, but the lower tech tools are so prevalent now. Things like video interviews, which even 10 years ago were poo-pooed by many HR personnel, but are imperative in today's global talent marketplace. Software is better, and so are the websites, like Glassdoor, LinkedIn, Handshake, and so many others…They are changing the way people look for jobs and and how companies search for talent.
SS: The rise of Applicant Tracking System (ATS) software has had a major impact on talent acquisition, providing an order and framework for the recruiting process, bringing together members of HR, production management, artist management, recruiters, and hiring managers; however, I am finding that many companies have begun to rely too heavily on ATS-driven recruitment and neglect the intuitive judgement used to attract the best candidates. The creation of reports and reliance on process can supersede the need to attract and retain top talent. While I understand the necessity for process, the candidate experience is often lost in the shuffle.
SIGGRAPH: Without giving away too much from your panel session, can you share some insight as to what you feel makes the current marketplace so competitive?
BH: The economy has been robust for some time now, and that shifts the power from those looking to fill jobs to those looking for jobs. Add in technology, high-craft skills, and an increasing need for content of all kinds globally, and the field gets very competitive. Now, mix in sourcing of talent from anywhere, new technologies, new skill sets, and add in financial pressure. There are a lot of factors making it competitive.
SS: One simple answer is that there are consistent cycles of shifting supply and demand. The rise of tax incentive programs has quickly created a global market for talent, with rapid expansion in new markets resulting in a shortage of talent, over-inflation of titles, high salaries, and a great deal of poaching between companies. The rise of Subscription Video on Demand (SVOD) companies has also driven up the cost of salaries as companies struggle to feed their growth with skilled talent.
SIGGRAPH: Many prospective employees come through SIGGRAPH, whether to attend the Exhibition and Job Fair or to explore the education. What advice would you give to those conference participants who might be "on the hunt" to help them stand out? Likewise, what qualities should companies be looking for in a candidate?
BH: You are a brand, and attention spans are short. Put those together and it's about making a connection quickly, being relevant, and being memorable. Those seeking work should think less about their 30-second elevator speech, and think more about the first five seconds of the conversation, or showing their work. There's also a shift away from just cover letters and resumes to sample presentations, reels, personal website portfolios, and creative ways to show your expertise…and your personal brand. At the same time, companies need to make themselves look better, too. Millennials, in particular, are interested in more than just jobs. They want [to find] meaning in their work, so what the company offers in intangibles has become much more important than in the past.
SS: When looking for positions, there are some key areas of focus: (1) knowing what you want to do and which positions you seek; (2) having a consistent professional presence, including a unified approach that ties together CV/resume, demo reel, websites, and LinkedIn; (3) looking for opportunities to engage recruiters and hiring managers in mentoring and other non-job-search activities, such as volunteering, submitting new work for informal creative review, etc.; and, (4) using your personal network to make connections and taking every opportunity to expand your network. Companies are looking for talent that is qualified for the job, interested in joining the company and/or project (which can often entail relocation), and is passionate about what they do.
SIGGRAPH: Will 2019 be your first SIGGRAPH? If yes, share what you are most look forward to experiencing. If no, share a favorite memory from a past SIGGRAPH.
BH: This will be my first! In my years of working in and around a lot of entertainment publications, like The Hollywood Reporter, Backstage, Billboard, and VFX Voice, I never made it, so I'm excited to attend!
SS: I've been attending SIGGRAPH since 1985 and have been, at times, a job seeker, an independent recruiter, and a talent acquisition executive working for studios. The part I enjoy most about SIGGRAPH is being part of a global community of talented individuals. SIGGRAPH also offers the opportunity to run into friends and colleagues while making new connections and, most of all, learning from all that surrounds.
SIGGRAPH 2019 Panels are open to participants with Full Conference Platinum and Full Conference badges. Click here to register for the conference, 28 July–1 August, in Los Angeles. "Branding & Marketing: Strategies for Global Talent Acquisition in Today's Digital Media Production Market" will kick off on Monday, 29 July, at 3:45 pm PT.
---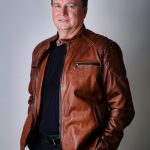 Brian Hemsworth is communications professional with more than three decades of marketing, advertising, and branding experience. He is the president of Newman Grace Inc., a consulting boutique located in Los Angeles that works with a variety of clients in professional services, health and fitness, and entertainment. He is a member of the adjunct faculty in Pepperdine University's Communication Division and Woodbury University's Business Administration Division. A "renaissance man" of communications, he has won awards as a commercial director and producer, a magazine editor, and as a marketing professional. He lives with his wife and daughter in Woodland Hills, Calif., along with their dogs Max and Tilly and cat Maui.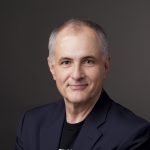 Stan Szymanski has a broad range of skills and depth of experience encompassing organization design, talent development, headhunting, and recruiting in today's global digital media markets, including visual effects, animation, games, VR, technology, and post-production. He is an educator, career counselor, and industry expert in talent recruitment and creative resource management. Stan founded StanleyVision in 2010, a consulting, recruiting, and resource management firm for today's global VFX, animation, and digital media production environment.