Photo courtesy Katja Wolff and Olga Sorkine-Hornung, ETH Zurich © 2019
The world-renowned SIGGRAPH 2019 Technical Papers program offers a diverse mix of research from some of the industry's best and brightest. A hub of innovation, Technical Papers change the way we think, act, or create – and this year's work is no different. "Wallpaper Pattern Alignment Along Garment Seams" presents an interactive algorithm for automatically aligning repetitive patterns along garment seams — a previously time-consuming and expensive task in large-scale manufacturing. Co-creator Katja Wolff gives us the scoop on the paper's inspiration, the research involved, and her vision for future real-world applications of this project.
SIGGRAPH: What was the inspiration for your research? What was the process behind developing and testing your algorithm?
Katja Wolff (KW): Digital fabrication is one of our research interests at the Interactive Geometry Lab at ETH Zurich in Switzerland. Despite recent developments in garment design and fabrication, most processes in the garment industry are still inefficient and heavily dependent on manual work. Therefore, I wanted to focus on this specific area and systematically brainstormed open research questions and focused on the one where I felt I could contribute. We took an iterative, trial-and-error approach when developing the algorithm, and tested it with respect to aspects of numerical and visual results and interactivity.
SIGGRAPH: Your paper speaks to the optimization of the design process, specifically in textile pattern alignment and seam cutting. What do you hope your paper will accomplish in the world of fashion and clothing manufacturing?
KW: Currently, print patterns on mass-produced, affordable clothes often do not align along seams, as this step is only profitable for high-end, expensive garments. We hope our method will be integrated into the digital garment design pipeline, eliminating the difficult, manual step of aligning and cutting garment pattern pieces by hand. We hope to see an improved visual quality in all kinds of clothes and a reduction in price for clothes with aligned patterns along seams.
SIGGRAPH: As a researcher, talk a bit about the advancement of technology in design. What excites you about the future? Where do you see opportunities for improvement?
KW: Due to the advancements in technology in recent years, we could see a shift from manual design in the garment industry by iteratively revising sewing patterns towards digital tools. Because visions of artists are always constrained by practicalities and available tools, it is exciting to see how new technologies open up and shift design spaces. Currently, advancements in fields like computer vision, augmented reality, machine learning, and physically based simulation open up the possibility of having virtual fitting rooms and on-demand individualized fabrication of garments in the future. I am looking forward to seeing the advancements in automated knitting technology change the [fashion] industry. The biggest and most interesting challenge [my professor and co-creator] Olga [Sorkine-Hornung] and I see, at the moment, is to develop automated sewing robots that can handle different sewing patterns and materials.
SIGGRAPH: What is one thing you want SIGGRAPH 2019 participants to take away from "Wallpaper Pattern Alignment Along Garment Seams"?
KW: Olga and I hope participants can see that there are a lot of open and interesting research questions in digital fabrication, and that our knowledge of more theoretical aspects of computer graphics are often profoundly useful in tackling those.
SIGGRAPH: The SIGGRAPH Technical Papers program is a leading forum for discussing "what's next" in computer graphics and interactive techniques. What's next for you and your future research?
KW: Personally, I will continue to work in the field of digital fabrication with a focus on the garment industry and plan to finish my Ph.D. next year.
---
The SIGGRAPH 2019 Technical Papers program is open to registrants at the following pass levels: Full Conference Platinum, Full Conference. Click here to register for the conference, 28 July–1 August. Preview the full program below.
---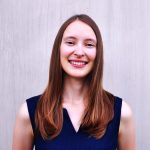 Katja Wolff is a Ph.D. candidate at the Interactive Geometry Lab of ETH Zurich and has been under the supervision of Professor Olga Sorkine-Hornung since May 2016. Before joining the lab, she obtained a Master's in computer science from ETH Zurich, in 2015, and earned two B.S. degrees in both mathematics and computer science from Humboldt University of Berlin, in 2012 and 2013, respectively.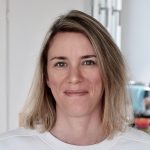 Olga Sorkine-Hornung is currently a professor of computer science at ETH Zurich, where she leads the Interactive Geometry Lab and is the head of the Institute of Visual Computing. She earned a B.S. in mathematics and computer science and Ph.D. in computer science from Tel Aviv University. Following college, she received the Alexander von Humboldt Foundation Fellowship and spent two years as a postdoc at the Technical University of Berlin.