Image: An Implicit Frictional Contact Solver for Adaptive Cloth Simulation. Courtesy of the authors: Jie Li, Gilles Daviet, Rahul Narain, Florence Bertails-Descoubes, Matthew Overby, George E. Brown, Laurence Boissieux. Ⓒ 2018
The SIGGRAPH Technical Papers program recognizes and probes the most recent technical advances in computer graphics and interactive techniques. Each year, the latest scholarly work takes center stage at the annual SIGGRAPH conference as industry leaders present and discuss their innovations. At the conference, the authors of Technical Papers provide brief overviews of their work in the Technical Papers Fast Forward, and then present their complete papers during one of the Technical Papers Sessions and engage in a Q&A with the audience.
Technical Papers are published as a special issue of ACM Transactions on Graphics. In addition to papers selected by the SIGGRAPH Technical Papers Committee, the conference presents papers that have been published in ACM Transactions on Graphics during the past year.
The SIGGRAPH 2019 Technical Papers chair is Olga Sorkine-Hornung, a SIGGRAPH attendee since 2002. Here, she shares her vision for this year's program and what she's most excited for, how she first got involved in SIGGRAPH, and the magic she finds in the Technical Papers program.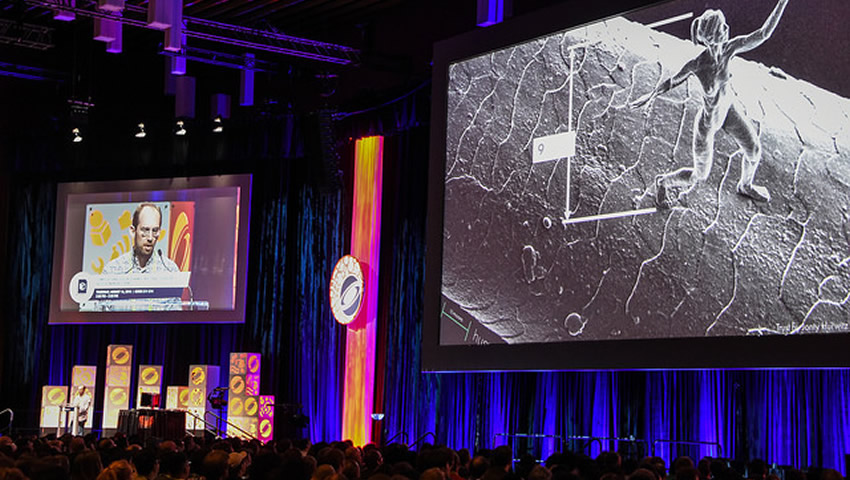 photo by John Fujii © 2018 ACM SIGGRAPH
SIGGRAPH: What is your vision for the SIGGRAPH 2019 Technical Papers program?
Olga Sorkine-Hornung (OSH): The SIGGRAPH 2019 Technical Papers program is the premier international venue for disseminating and discussing new scholarly work in computer graphics technology and interactive techniques.
The SIGGRAPH 2019 Technical Papers will adhere to the highest scientific standards, and will be chosen through a rigorous and highly refined peer-review process. A prestigious international committee of scientists and researchers from academia and industry with broad expertise and diversity will select the most visionary, innovative, and impactful submissions for presentation.
The Technical Papers program propels our thriving community forward with scientific innovation and creative energy.
SIGGRAPH: What are you excited about for this year's program?
OSH: As for every year, I am looking forward to the highest-quality, innovative, and thought-provoking technical papers and the inspiring presentations and discussions at the conference. I am also very excited about the new themes for SIGGRAPH 2019 that Mikki covered in her post. I am looking forward to submissions that broaden the scope of our scientific community, such as adaptive and assistive technologies, as well as contributions to sustainability. The creativity of our scientific field never ceases to surprise, and I look forward to a boundary-pushing Technical Papers program!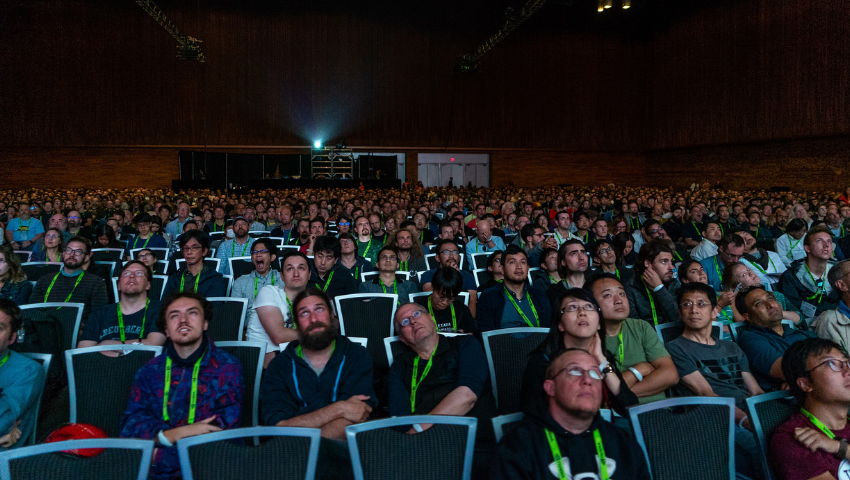 photo by Jim Hagarty © 2018 ACM SIGGRAPH
SIGGRAPH: Are there any changes to this year's Technical Papers program we should be looking out for?
OSH: Yes, we are introducing two changes to the peer review process, meant to make it even more refined, unbiased and precise.
The first change is that starting in SIGGRAPH 2019, the review process will be fully double-blind, meaning that the peer reviewers, including the members of the Technical Papers  Committee (PC), will not know the identity of the authors. To ensure that the best experts are found to judge each submission and at the same time no conflicts of interest are overlooked when doing this assignment, the submission system Linklings will provide special functionality for conflict checking to the PC members.
The second change is moving to a simplified scoring scale: "strong accept," "weak accept," "weak reject," "strong reject," instead of the current system of grades between 1.0 and 5.0 with 0.1 granularity. Our goals are to provide more informative and transparent feedback to submitting authors, and on the other hand to focus the reviewer discussion and committee deliberations on the actual content of submissions and the reviews.
SIGGRAPH: How did you first get started with SIGGRAPH?
OSH: My PhD advisor, Danny Cohen-Or, sent me to attend SIGGRAPH 2002 in San Antonio before I even had any submission accepted there. He emphasized that this trip is important for understanding what the graphics community is about and for getting inspired. And inspired I was!
It was a transformative experience, I was really in awe of how spectacular and diverse the various programs were, and became very motivated to contribute something myself the next year.
SIGGRAPH: What led to you assuming the position of program chair for Technical Papers?
OSH: I've been doing graphics research for 18 years now, first as a PhD student at Tel Aviv University, then as postdoc at the Technical University of Berlin, assistant professor at NYU and since 2011 as professor at ETH Zurich. Together with my students and collaborators, I had my fair share of SIGGRAPH Technical Papers submissions, rejections, and even some acceptances.
I have served as a reviewer of countless papers and as a member of the Technical Papers Committee eight times. I feel I owe my career success to the vibrant and welcoming SIGGRAPH community, and when I learned I was being considered for Technical Papers chair, I was extremely honored and excited to contribute in this way.
SIGGRAPH: Finally, what do you personally love about the Technical Papers program?
OSH: Everything! I love how much attention and effort our community puts into the refereeing process. It is known worldwide, also in other scientific communities, that we have an excellent system, perfected over the years. It's also known that SIGGRAPH reviewers write very thoughtful and insightful feedback to submitting authors, which really helps advance our scholarly work in a rigorous way.
I love meeting old and new colleagues at the Technical Papers sessions, learning about their work, and having inspiring conversations. I am always impressed by how every SIGGRAPH paper and presentation has something special in it that stands out: a surprising new idea or an amazing result.
Remember the famous quote, "Any sufficiently advanced technology is indistinguishable from magic" (Arthur C. Clarke)? Well, even though the technology is well explained by the SIGGRAPH Technical Papers (that's the purpose!), they still contain some magic for me.
---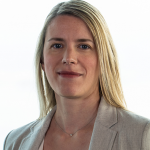 Olga Sorkine-Hornung is the Technical Papers chair for 2019. Olga is a professor of computer science at ETH Zurich. She leads the Interactive Geometry Lab and is the current head of the Institute of Visual Computing. Prior to joining ETH, she was an assistant professor at the Courant Institute of Mathematical Sciences, New York University (2008-2011). She earned her BSc in mathematics and computer science and PhD in computer science from Tel Aviv University (2000, 2006). Following her studies, she received the Alexander von Humboldt Foundation Fellowship and spent two years as a postdoc at the Technical University of Berlin.