SIGGRAPH 2018 Keynote Rob Bredow (SVP, Executive Creative Director, and Head of Industrial Light & Magic (ILM) is a long-standing industry visionary who will take the stage in August to share how media and technological innovation come together to form both stories and experiences. Hear more from Bredow with our exclusive Q&A below.
SIGGRAPH: As former Chief Technology Officer and current SVP, Executive Creative Director, and Head of ILM, you clearly have a deep understanding of the ways technology and creativity can come together to create magical stories. What advice would you give to someone who wants to develop the next generation of enduring stories?
Rob Bredow (RB): Some of the most exciting projects I've been involved with have been exactly at the intersection of creativity and advancing technology. My favorite collaborations are when a filmmaker hears about the limitations of a new technology and gets excited about pushing the envelope, working within some constraints to create something new. I remember when we were working on "The Polar Express" with Robert Zemeckis, we initially set up three different types of production workflows: One that was closer to live-action with CG backgrounds, a second that was a hybrid between live-action and CG, and a third that was an all-virtual workflow. He committed to the most challenging all-virtual workflow — we were off.
In terms of advice, I'd suggest that when you are hearing your trusted team tell you about brushing up against the limits, that probably means you're onto something. Let those limits inform the creative, and let the creative push the limits of the technology — you're probably working on something completely new. It's fun when that happens.
SIGGRAPH: The way we experience content today is less passive and more interactive. We see this in the way albums are launched, in how TV relies more on second screens and super fans, and how other media are enriched with bonus material and fanfiction. Your work with ILMxLAB is further proof of this. How do you think CG is changing to address this trend?
RB: Computer graphics is trending towards real-time techniques which is a win all-around. It improves the interactive experience for artists, and broadens the kind of experiences we can create. Being able to be immersed in a world you've previously only been able to see on a TV or movie screen in virtual reality is really a new experience that only real-time CG enables.
It's great to see these new, emerging applications, like VR and AR, driving forward the state-of-the-art in real-time rendering techniques. A good example of the payoff of this work is a project ILMxLAB participated in with Epic Games and NVIDIA, who created the "Reflections" short film showing real-time ray-tracing and denoising, combined with the latest rasterization techniques, to demonstrate where rendering is headed next. We're in the middle of a giant transformation towards real-time.
SIGGRAPH: How did you first get involved with the SIGGRAPH conference and how has that involvement helped to shape your career?
RB: I've made it a point to try to contribute back to the computer graphics community whenever I can and I think it's really helped steer my career to the job I have today. For example, in 2000, doing fur in computer graphics was still pretty challenging. At Sony Imageworks, we had just wrapped "Stuart Little" where we had made a CG mouse for hundreds of shots and he was pretty compelling. The shader for that fur was written by Clint Hanson and Armin Bruderlin. Clint thought it would be cool to share the real details for what we had created at SIGGRAPH, and I remember us advocating strongly within the organization that it would pay off to give back to the community.
But, you know what shaders look like when they are written in the heat of production — not particularly clean! Clint and I rewrote the shader for publication, using all the same shading models and cleaner versions of the some of the hacks we did during the show. We documented it well, and got a great reception for sharing our real production work at the show.
Our next film at Sony needed longer black hair, a much trickier problem. The shader that we used as a starting point was that same clean, well-documented, SIGGRAPH version of the Stuart Little Hair shader. By cleaning up and documenting our work for the SIGGRAPH audience, we had actually also been doing the work for ourselves, too! This was one of the experiences that began to show me how strategic Open Source could be inside your own organization. People do their best work when they know they are sharing it with the world.
Every once in a while, I still get an email from somewhere in the world asking me a question about the Stuart Little Hair shading model. More physically plausible shading models are available today, but if you need something fast and controllable, that circa-2000 model is still available!
SIGGRAPH: What do you hope for attendees to take away from your keynote address at SIGGRAPH 2018?
RB:
Everything we do is creative. Creative problem-solving is at the core of what we put on screens around the world, and also in how we approach it. I've been particularly inspired by past SIGGRAPH keynotes about the creative process. Whether you paint, animate, write code, research, manage creative people, or otherwise work around computer graphics, hopefully I'll be able to provide a few inspiring stories and concepts that I've used to keep the creative at the center of my daily workflow.
SIGGRAPH: In the spirit of the SIGGRAPH 2018 theme, "Generations," and as a veteran attendee, what is your favorite conference activity and why?
RB: I love the technical conference. Every session I attend is inspiring and opens the doors to new concepts that I didn't think would be possible even a year before. The Computer Animation Festival Electronic Theater is always a highlight. And, I never miss walking through Emerging Technologies to see something new. You know, there was a time that the only High-Dynamic Range (HDR) display that existed in the world was demoed for the first time in [the Emerging Technologies venue]? It blew us all away. Now, you can hang an HDR TV on your wall for $500. Visiting Emerging Technologies is like getting a glimpse 10 years into the future.
SIGGRAPH: What advice do you have for someone who is attending SIGGRAPH for the first time this year?
RB: I started attending SIGGRAPH by walking the show floor, but you should know there's a lot more to the show than that. Make sure to see the Electronic Theater (part of the Computer Animation Festival) and take the time to walk through Emerging Technologies, too. Try a day pass to attend some Courses as part of the technical conference and get inspired.
---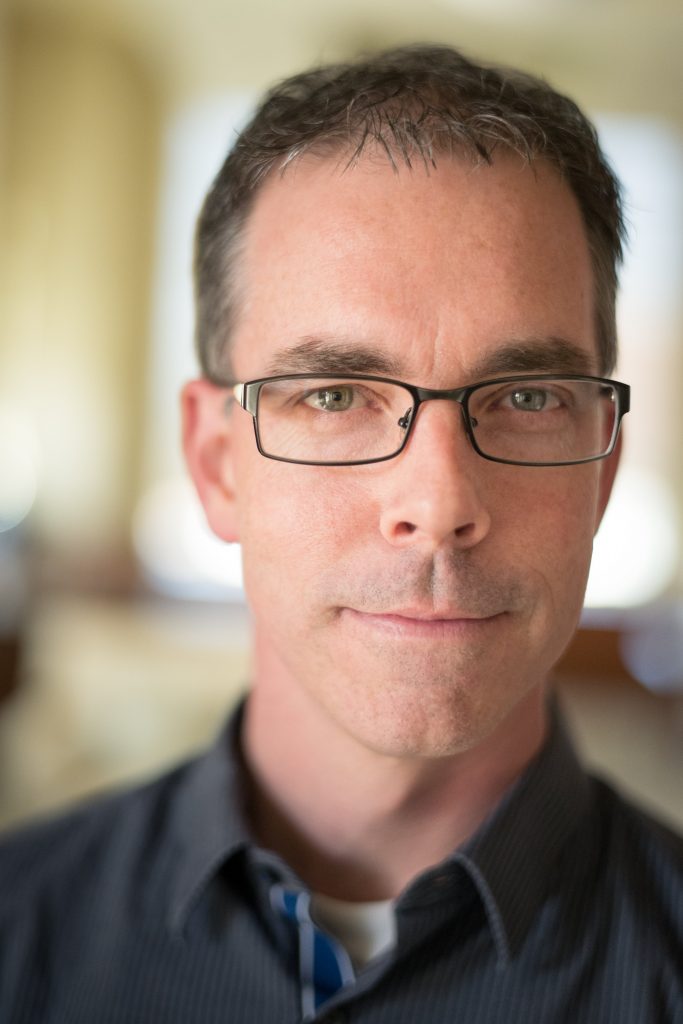 Rob Bredow joined Lucasfilm in 2014 as Vice President of New Media and Head of Lucasfilm's Advanced Development Group. As Lucasfilm Chief Technology Officer, Bredow oversaw all technology development for Lucasfilm and ILM. In 2015, he helped launch ILMxLAB, combining the talent at Lucasfilm, ILM, and Skywalker Sound to develop, create, and release story-based immersive entertainment.
Most recently, Bredow leveraged his background in innovative technology as the Visual Effects Supervisor and Co-Producer on "Solo: A Star Wars Story."
Prior to his work at ILM, Bredow was CTO and Visual Effects Supervisor at Sony Pictures Imageworks. He has contributed as a supervisor on films such as "Independence Day," "Godzilla," "Stuart Little," "Cast Away," "Surf's Up," "Cloudy With A Chance of Meatballs," and others. He is a member of the VFX Branch of the Academy of Motion Pictures Arts & Sciences, and the AMPAS Scientific and Technical Council.