Akshay Agarwal is the Mobile Chair for SIGGRAPH 2017. We sat down with him to discuss Appy Hour at the 2017 conference, which will take place Wednesday, 2 August from 5-7 pm in Los Angeles, CA.
Watch the preview on YouTube now (just click on the video below):
---
SIGGRAPH: Since you were the Mobile Chair for 2016, what made you decide to take on the position again?
Akshay Agarwal (AA): Mobile is an exciting space with a lot of innovation. Last year saw a sudden spur of adoption of Augmented Reality (AR) and we can thank the Pokémon craze for driving this. For 2017, we see a paradigm shift focused around machine learning in mobile, content creation and a combination of AR/VR in mobile. This ultimately could lead into further enhancing how people use their mobile devices.
SIGGRAPH: What is new about Appy Hour this year?
AA: The release of Pokémon Go last year drove AR as an engaging user experience and something developers have been eager to try. This popular user experience has led to a combination of augmented and virtual reality mobile capabilities. Due to this development, content creation on mobile is catching up — especially around imaging and arts which can take advantage of ever-improving processing capabilities on mobile devices.
SIGGRAPH: What are some highlights attendees can expect to see?
AA: We have an interesting variety of content at Appy Hour this year. The content mix is spread across AR storytelling, image editing, water coloring, converting pictures to art, and more. These apps, we feel, will provide attendees (you!) with an engaging and entertaining experience, including: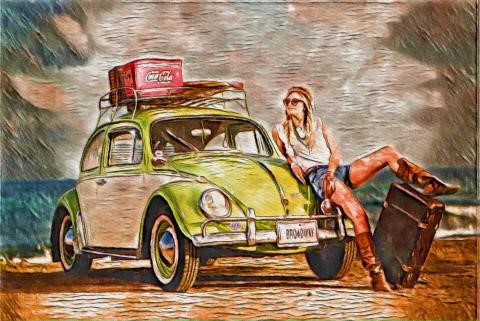 Mobile Image Stylization Combining Neural Style Transfer and Filtering
Authors: Amir Semmo, Universität Potsdam; Mandy Klingbeil, Universität Potsdam, Digital Masterpieces GmbH; Jürgen Döllner, Matthias Trapp, Universität Potsdam
This mobile app combines neural-style transfers with user-controlled state-of-the-art image filtering to interactively transform photos into artistic renditions. The results feature characteristics of famous artworks, simulate the appeal of traditional media such as oil paint and watercolor, and can be exported at full image resolution.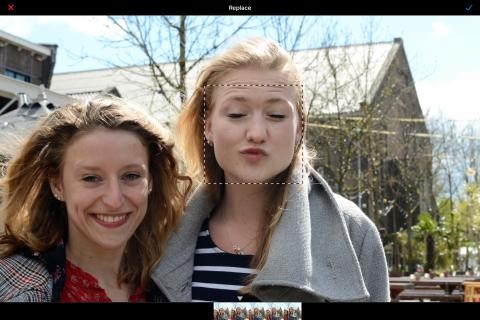 Snaptric: Perfect Group Selfie and Group Shot
Authors: Sarita Dev, Maurits Kelder, DEVART, the Netherlands
Snaptric uses a new high-tech seam technique enabling users to effortlessly replace faces in their group photos. It does not simply replace the face. It makes a nice seam through the original and replacement photos so that the new face blends seamlessly with the background.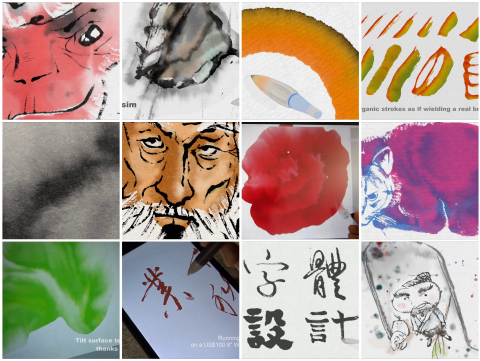 Expresii Watercolor
Author: Nelson Chu
Expresii combines state-of-the-art watercolor simulation and hybrid vector-raster rendering to provide the most natural water-based painting experience.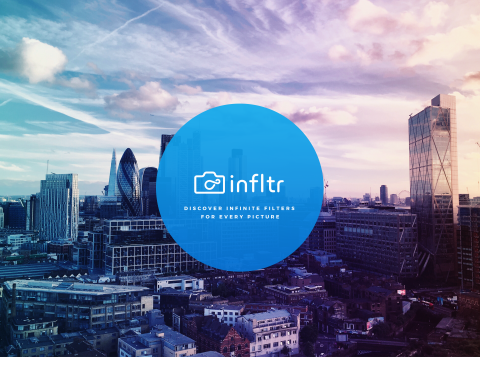 infltr: Infinite Filters
Authors: Philippe Levieuxm, Nick Pelling, infltr
infltr is a new type of photo app with an infinite number of filters to make mobile photography more intuitive. There are over 7 million filters to explore.
SIGGRAPH: What motivates you to attend and/or volunteer for SIGGRAPH?
AA: There's so much happening at SIGGRAPH — VR Village, Emerging Technologies, and Studio that attending and volunteering are great ways to engage with the people behind the technologies and be part of something new and cool. Plus, I get to work with the best minds in the industry!
---
Find out more about the SIGGRAPH 2017 Appy Hour program by visiting our website. Then, register for the conference for the chance to meet the most creative minds in the industry, 30 July–3 August!