SIGGRAPH 2016 Program Chair Masahiko Inami shares what's new for this year's Emerging Technologies Program. If you are interested in contributing content to this program, proposals are being accepted through 16 February 2016. 
---
SIGGRAPH continues a long tradition of presenting the newest technology and latest innovations in the field of computer graphics and interactive techniques. This year's conference will be no different and will gather attendees and exhibitors alike under the theme "Render the Possibilities."
The Emerging Technologies (ETech) program at SIGGRAPH 2016 is the place for attendees to discover innovative new technologies, including displays, robotics, tele-presence, tele-existence, sports, wearable computing and many others.
New this year, ETech will be have a special focus on Sports and Entertainment and will feature technologies that improve physical fitness and enhance leisure time. To bring this vision to life, the ETech Playground will be a place where presenters can schedule interactive demos for attendees, using the latest in sports technology.
ETech Program Chair, Masahiko Inami points out that "in computer graphics, seeing in believing; however, touching is the truth in interactive techniques. We ensure that the 2016 ETech program will provide attendees with sensory overload by exploring all of your senses." These sensory experiences include:
Touch: Experience hands-on demonstrations of research that allow you to explore and improve your physical fitness
Sight: Immerse yourself in the future of interactive techniques within the ETech Playground
Sound: Hear from industry experts in this collaborative environment and discover the future of sports and entertainment technology
We are looking forward to a new and interactive experience for attendees this year at SIGGRAPH 2016!
---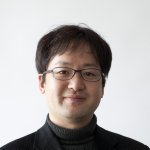 Masahiko Inami is a professor in the School of Media Design at the Keio University (KMD), Japan. His research interest is in human I/O enhancement technologies including bioengineering, HCI and robotics. He received BE and MS degrees in bioengineering from the Tokyo Institute of Technology and PhD in 1999 from the University of Tokyo.