Image credit: "The Book of Life" courtesy of Reel FX Creative Studios
SIGGRAPH 2016 Production Sessions Chair Mikki Rose took a stroll down memory lane with former Production Session Chairs Roy Anthony, Jerome Solomon and future Chair Emily Hsu. They discussed some of their favorite sessions from years past and came up with this list of the top reasons why the Production Sessions at SIGGRAPH are not to be missed!

1. THE PEOPLE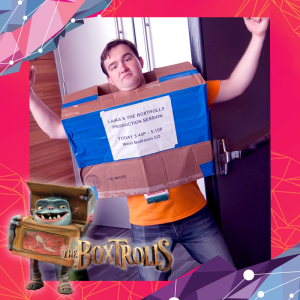 Huge crowds gather for the Production Sessions at SIGGRAPH. One reason, of course, is that there's a chance to get a behind-the-scenes glimpse at the creative process that goes into some of the biggest recent and upcoming blockbuster films. But there's also a chance to speak artist-to-artist in Q&A sessions and geek out with your friends and colleagues.
Favorite Moments:
2. THE INDUSTRY ICONS
The best and brightest visionaries in the industry are on hand during SIGGRAPH Production Sessions. Whether you're looking for technical tips, a deeper understanding of the business, pure inspiration, or a glimpse of the vision behind some of the most amazing cutting-edge projects, Production Session takeaways resonate for years to come.
Favorite Moments:
3. ASKING THE QUESTION "HOW DO THEY DO THAT?!"
Cutting-edge innovations in computer graphics, animation and visual effects get displayed and dissected during SIGGRAPH Production Sessions. And the only thing cooler than special effects is knowing how they were created.
Favorite Moments:
4. THE PROPS, COSTUMES AND SWAG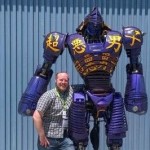 Technical knowledge and inspiration aren't the only takeaways from the Production Sessions at SIGGRAPH. Studios often bring props and costumes from the project for an up-close look at the detail and artistry that is involved in the making of visual effects magic. And there are frequently goodies on hand, giveaways and time for autographs,
Favorite Moments:
Be sure to be part of the Production Sessions at SIGGRAPH 2016, 24-28 July in Anaheim, CA! Chair Mikki Rose previews what you can expect:
Do you have a favorite Production Session from past SIGGRAPH Conferences? Share your memory with us in the comments section below!