Image Credit: Book cover for "The Metaverse And How It Will Revolutionize Everything" © 2022 W.W. Norton
Why just have one career when you can have at least five? There are a lot of titles Matthew Ball holds, but boring is not one of them. Meet Matthew Ball, a man who's known as an essayist, partner, co-founder, contributor, and even a firefighter, and hear about his incredible career — so far. From his brilliant essays about the metaverse to his love of the outdoors, is there anything Matthew can't do? Find out for yourself.
SIGGRAPH: Provide some background information on your career journey to date. What made you change paths from full-time forest firefighter to Otter Media then Amazon Studios and now EpyllionCo/author/etc.? What's your favorite thing about what you're doing now?
Matthew Ball (MB): In the late 2000s and early 2010s, I was focused on the consumer app economy, followed by digital communities, then streaming video, gaming, transmedia, and now the metaverse. There are a few consistent threads across this work — a love of new forms of storytelling and pursuit of hard, uncertain problems. This is what makes the metaverse so exciting. In many ways, it sits at the intersection of everything I've worked on for the past 20 years, and therefore I can apply a lot of learnings. Despite this, there're relatively few certainties. There's not just wide disagreement on what the metaverse entails, but also when it might arrive, what it requires, the role of decentralization, how valuable it will be, where profit pools sit, etc. I find this thrilling; I'd rather discover a playbook than apply one. This connects to the second great aspect of my job: every day I work with founders who have entirely different perspectives on a given question, problem, or answer. Reading their various Slack rants every day is a privilege!
And firefighting? For all my focus on virtual and digital realities, I love the outside! I became a wildfire firefighter because I feared my life would be spent in the office (fortunately, I was wrong). Every year, I spend 10 days at a rustic cabin where the only heat comes from the wood we cut and the only internet is 28 kbps dial-up on a party line (if the neighbor picks up their phone, we get disconnected)
SIGGRAPH: What is one project that you were involved in creating or developing that you are most proud of and why?
MB: I'm overwhelmingly excited for the next project from Genvid Technologies, which is called "The Walking Dead: The Last MILE" and premieres on Facebook in July. This "Massively Interactive Live Event" will be supported by 200 Amazon G5 GPUs (the latest Nvidia server-side graphics cards, equivalent to GTX 3080s), plus 2,000 additional servers for streaming and encoding. All this horsepower will be used to operate and broadcast more than a dozen concurrent, and live-to-air streams of a fully persistent virtual world set inside the "Walking Dead" universe. Every Facebook user globally will be able to watch this 24/7, 18-week experience, using nearly any device. Each one will be able to directly affect its virtual world, too, in real-time, with interactions frame-synchronized to an overlay on the stream they are watching.
Furthermore, each day is persistent to the prior day — meaning each individual user is collectively contributing to a single story outcome. The story itself focuses on two competing factions of humans, facing one another as well as the elements and various zombie hordes. Robert Kirkman, the creator of "The Walking Dead", is creating characters specifically for the experience — and Skybound has said it will be canonical to the comic book series (2003–2019). This means that, for first time ever, the audience will decide the canonical outcomes of who lives and who dies. Participants will also be able to create their own avatars and cast them into the show. Another first.
SIGGRAPH: You're a renowned essayist on computer graphics. What would you say are three essential writings (of yours) that our readers should check out to get to know how you think?
MB: First, I'd have to point to my forthcoming book, "The Metaverse And How It Will Revolutionize Everything", which will be published by Norton in July 2022. (It can be pre-ordered now.) It's 350 pages, or approximately 105,000 words, on computing infrastructure, real-time 3D, holography, networking protocols, regulation, and more. Then, I would say my articles "Audio's Opportunity and Who Will Capture It" and "What Is an Entertainment Company in 2021 and Why Does the Answer Matter?"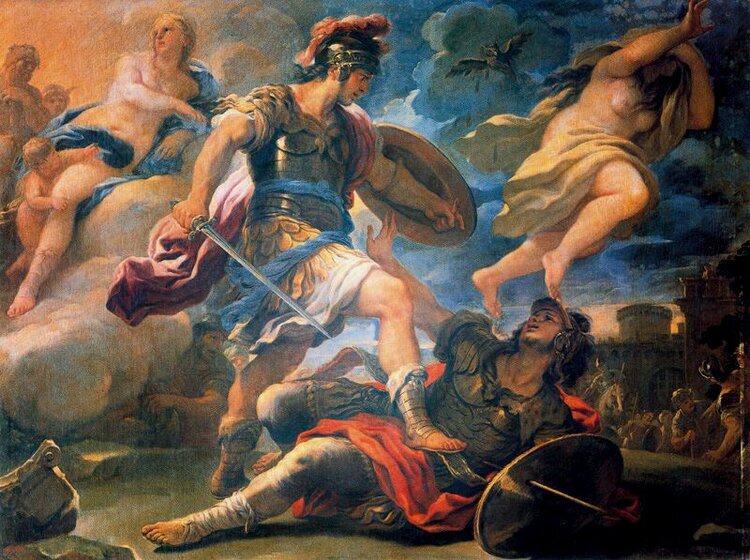 SIGGRAPH: What excites you most about your work?
MB: I love entertainment. I love gaming. I love franchises and cinematic universes. I find computing and networking technology — most specifically, their constraints — to be fascinating. My visions for entertainment have always been what I as a consumer have wanted, while my work as an operator, investor, and advisor focuses on how to realize it. Every day that passion to reinforced by what I see founders produce, or the content I consume. "Fortnite" in 2018 was formative for me.
SIGGRAPH: From where did you find inspiration when writing your book?
MB: In 2018, I wrote an essay "Fortnite Is the Future, but Probably Not for the Reasons You Think". In it, I argued that the obsession with the "Fortnite" free-to-play model, cosmetics-based revenues, cross-play, and pivot to battle royale were all notable, but not unique and often overstated. What was truly significant is how "Fortnite" suggested Epic's real focus was the metaverse, and that this long-anticipated idea was now nigh. Little of this is debated today. A year after that essay, I began a dedicated metaverse essay. Within three weeks of release, it became my most-read piece — and by multiples. In early 2021, I decided to expand on this 8,000-word essay and produced my 34,000-word "Metaverse Primer", which went far deeper into the topic, talking about its computational and networking needs, standards, app store issues, businesses and business models, and so on. Each of these essays was written over 4–8 weeks, without professional editing or proofing. Over time, they became more influential and more popular, while I also became much smarter on the topic, which also become more important and often misunderstood. Meanwhile, I began to receive inbounds from various publishers who wanted to print the "Primer", with some edits.
Ultimately, I decided to fundamentally remake, expand, and improve upon the "Primer". I like to think the book is 3x longer, but 9x better. Much of this comes from net-new content, such as the history of the term (which starts in the 1930s, not with 1992's "Snow Crash"), proto-metaverse experiences (such as MUDs/MUSHs and Habitat), likely regulatory responses (and necessary regulation), blockchains and the conflation of Web3 with metaverse, and a deep dive into how I'd describe it. The rest of the work has been made better — the result of another year of learning, collecting more feedback, more time writing (six months), and editing. None of this, however, would have been possible without the many people who supported, educated, and encouraged me.
SIGGRAPH: Share the best career advice you've received to date and who gave it.
MB: "Why not?", which I've been fortunate to have heard from many people over many years. I'm also particularly fortunate that this is a practical question to ask.
SIGGRAPH: Since SIGGRAPH 2022 is located in your home country of Canada. What is one thing you recommend this year's participants must do/see while in the British Columbia region?
MB: Whenever I'm in Vancouver or Victoria, I try to drive up the coastline and kayak. I go as north as the time permits, but almost anywhere will do. I love nature and I do some of my best writing/thinking on the water or in the woods with our dogs, entirely undistracted, and mentally reset. The BC coastline is pristine.
---
Matthew Ball is the CEO of Epyllion, a metaverse-focused holding company. Epyllion operates an early stage venture fund, a venture advisory business, corporate advisory business, and TV/film/game production company. Matthew is also a venture partner at Makers Fund, an advisor to KKR, sits on the board of numerous startups, and is a co-founder of Ball Metaverse Research Partners, which creates and maintains the index behind the Roundhill Ball Metaverse ETF and can be found on the New York Stock Exchange (Ticker: $METV). Matthew is also an "occasional contributor" to The Economist. His book "The Metaverse and How it Will Revolutionize Everything" will be published by W.W. Norton in July 2021 and has been endorsed by the likes of Tim Sweeney, John Riccitiello, Kenichiro Yoshida, Reed Hastings, and Phil Spencer, among others.