Photo courtesy Douglas Trumbull
I am incredibly honored to announce Douglas Trumbull as the ACM SIGGRAPH Pioneers Featured Speaker this summer to prime us for the upcoming virtual SIGGRAPH 2020 conference.
In advance of the live event, Trumbull will share a video retrospective of his Academy Award-winning career, edited exclusively for ACM SIGGRAPH, which we will post to the ACM SIGGRAPH YouTube channel publicly this Friday, 7 August. Then, from his home in the Berkshire Hills of Western Massachusetts, Trumbull will participate in a live Q&A session — exclusive to ACM SIGGRAPH Pioneers — on Tuesday, August 11, at 8:00 pm EST.
Interested in submitting a question? Email me today!
About Douglas Trumbull
The name Douglas Trumbull has become synonymous with phrases like "visionary filmmaker" and "mastermind of visual effects". His breakthrough work on Stanley Kubrick's masterpiece "2001: A Space Odyssey" permanently revolutionized what visual effects could achieve in movies, and his subsequent work on "The Andromeda Strain", "Close Encounters of The Third Kind", "Star Trek: The Motion Picture", and "Blade Runner" seared Trumbull's vision into humanity's collective imagination.
He has been awarded more than 25 patents, including one for the first entertainment simulator ride ("Back to The Future – The Ride" at Universal Studios) and another for the Academy Award-winning Showscan® process for high-speed cinematography. Trumbull helped launch IMAX into the commercial feature film marketplace, and was recently awarded the coveted Gordon E. Sawyer Award for his contributions to cinema technology.
Currently running Trumbull Studios from the beautiful Berkshire hills of Western Massachusetts, Trumbull continues to experiment with technologies surrounding giant screen, high frame rate, extreme brightness 3D, and virtual digital production. His most recent development is the Magi Pod, a real-time stereoscopic 3D system that projects 4K resolution images with jitter-free smoothness at 120 frames per second.
About ACM SIGGRAPH Pioneers
The ACM SIGGRAPH Pioneers are an advisory group of over 600 industry, education, and research professionals, each of whom has been involved professionally in the fields encompassing computer graphics and interactive techniques for more than 20 years. The group meets every year during the annual SIGGRAPH conference and hosts a reception that spotlights an exceptional industry leader, who inspires the group with retrospectives of their career and thoughts on where graphics technology is heading in the future.
---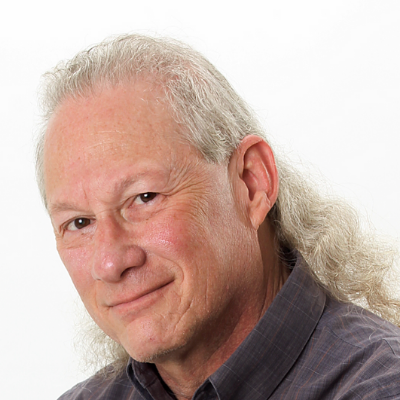 Ed Kramer is chair of ACM SIGGRAPH Pioneers and a professor of Maya at Rocky Mountain College of Art and Design. He has been a professional CGI artist for over 35 years, and has been attending SIGGRAPH since 1983. Ed helped start both the Los Angeles and the New York local chapters of ACM SIGGRAPH. He spent 12 years as a senior technical director and sequence supervisor for Industrial Light & Magic during the George Lucas era. His CGI effects work appeared in all three of the "Star Wars" prequels, and in 2006 Oscar-winner "Pirates of the Caribbean II: Dead Man's Chest". He led the teams creating the Scarab Beetle shots in "The Mummy" and "The Mummy Returns", the Rock Monster shots in "Galaxy Quest", and the Droid Factory and End Battle shots in "Star Wars Episode II: Attack of the Clones".